Writing articles about TV series 99% of the time means to me write about something I like. Series that I have particularly enjoyed, that have stimulated me to reflect, that have left me something or that I can't wait to see: the vast majority of my writing revolves around this and I must say that it always gives me quite a lot of satisfaction. But there's no denying that that 1% exists too, because there are too many TV series to appreciate them all. The theme, the style, the setting, there are several factors that can lead us to dislike a series and, in the most extreme cases, to stop watching it. I must say that leaving a series in the middle is a bit of a failure for me, I am in the team of those who think that once you enter a cinematographic, serial or literary story, the only way out is get to the finish. Yet there are series that I just couldn't finish, much to my own disappointment. And it's precisely these we're talking about today, specifically the ones I stopped looking at because I didn't digest the setting. And I already know that some of these thoughts of mine may not be shared (little spoiler, the one on You), but I'm more than ready to hear, or read, opinions that differ from my own.
And who knows, maybe even change your mind.
1 – Scream Queens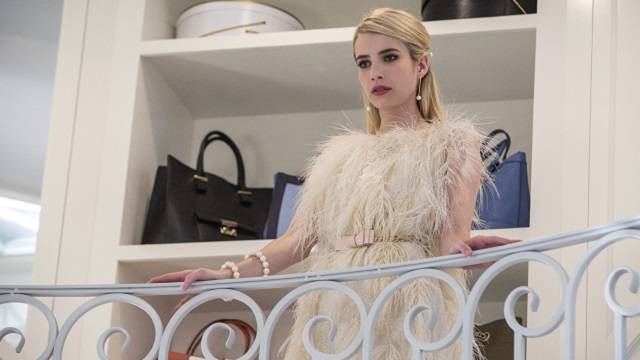 I know, I already spoiled You and maybe I should have started from there and removed the tooth, but I chose to include as the first set of this list Scream Queens because it was perhaps the one that first made me think strongly "No, I just can't do it". Being a lover of Ryan Murphy's series, when Scream Queens was announced had in my head all the prerequisites for being a product to be appreciated. Big, big mistake. That was enough for me watch the first episode to begin to get on edge: the photography, the costumes, the fact that everything was so glossy just made me nervous scene after scene. Of course, the series stands as a parody of clichés that the horror genre is chock full of and everything is so exasperated just from this point of view, but I just couldn't do it. And I'm really amazed that I got to the end of the first season to throw in the towel and admit that no, I was never going to continue it. And despite having seen the season finale, I just can't remember it: maybe my brain preferred to remove the trauma.
2 – Outlander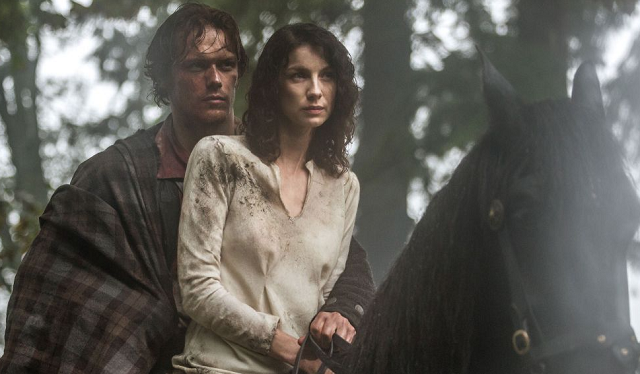 I tell you what will no longer be a secret: I hate costume shows. The clothes, the way of speaking, the sumptuous palaces but above all those hateful corsets that make me breathless just looking at them I just can't digest them, he's stronger than me. So it will not surprise you that I have stopped seeing Outlander. I admit I have a little struggled to let go, since my house liked it a lot and several times over the years I was forced to watch sporadic episodes. But I swear I don't even understand how I managed to finish the first season. The fact is that Outlander it combines two factors that I really don't like: costume series – as I said – and historical interferences. Claire enjoys her second honeymoon in 1945 and suddenly there she is in 1743, where it takes not only two seconds for her to fall in love with another but she also thinks that changing history to crown her love could be a wise idea. And having reached the end of this paragraph I would say that it is quite clear by now, I really do not regret having said goodbye.
3 – Bridgerton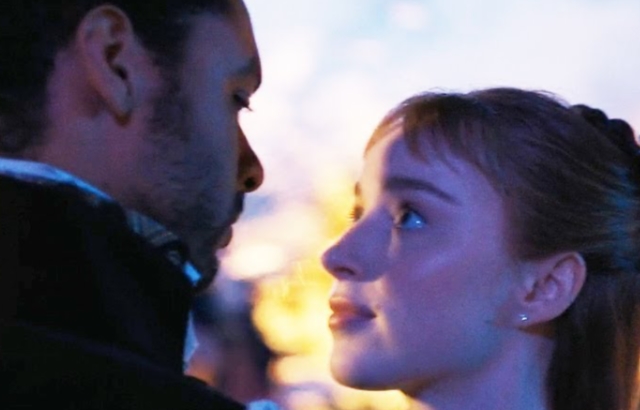 Well, here we are at a problematic point even if it is consistent with the previous one. That of Bridgerton is a sore point for me: all the people around me who have begun to see it they can't help it and I'm eagerly awaiting the third season; when they talk about it I look around with a confused air and try to change the subject. Actually I understand the idea a little, because watching the first episode I too thought I wanted to go straight to the second. But then, that's enough. AND the problem wasn't the plot, quite compelling even if let's face it, a little trivial, how much – you can already imagine it being present in this list – the setting. I series and movies set in the 1800s I just can't seem to like them. Or rather, the ones I liked are a real rarity. Most people who ask me why I couldn't get past the second installment of Bridgerton they can't see my point and look at me like I'm an alien. But I rather than continue BridgertonI begin for the thousandth time Witches.
4 – Locke and Key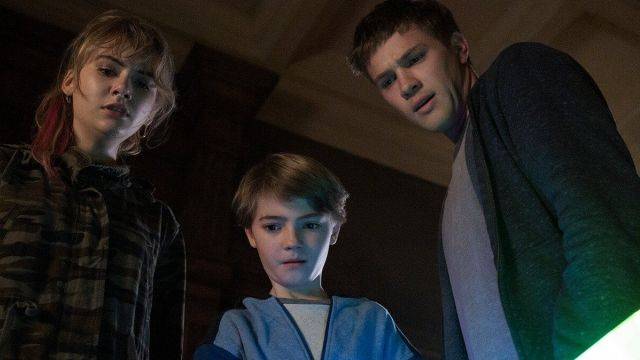 Know by heart all the spells of Witches it certainly means that I can appreciate the fantasy settingbut it doesn't mean that I have to like all the series that have to do with magic: Locke and Key is proven proof of this concept. As happened to me with Bridgertonalso for this other series distributed by Netflix I had to deal with the opposition between a story that is interesting in its own way and a setting I just couldn't stomach. The latter clearly had more space in my final decision. The one of Locke and Key it is in fact a setting that I felt from all points of view forced: everything is forcibly big, disturbing and frightening, so much so that it seems to me almost grotesque in the end. The beauty of TV series that have the magic element is often the possibility of see the magic interact with everyday life that surrounds it, trying to understand how the two things can coexist. In the case of Locke and Key instead the magic fits into a context that gives me the impression of wanting to be all too much. And in fact, after the first season, goodbye.
5 – You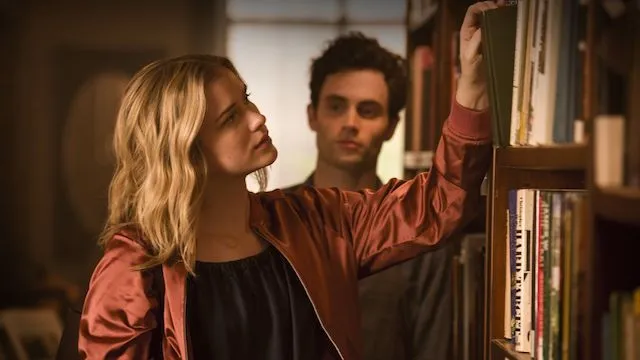 Here we are, we have finally reached the point of the initial spoiler: You. It hurts a bit to insert You in the list of TV series that I stopped watching because I couldn't digest the setting, since I practically devoured the first season. Nevertheless with the second one something has changedor maybe an element that existed from the beginning but not so preponderantly has just been accentuated. You he wants us to see that evil is all around us, exactly where we would not expect to see it: in the boy next door, in the charming manager of a New York bookstore or in a handsome barista in Los Angeles. And precisely this being of her set in such a real world is the strength of the series. But at some point the story and setting begin to detach much, too much. Joe Goldberg, or whatever you want to call him, is not only a crazy psychopath, but also becomes the smartest and luckiest man on Earth at the same time. Getting out of some of the situations in which his madness makes him jump head over heels would be impossible in reality, but he always jumps out with ease. The protagonist of You stalk, kill, change identity and so on and so forth, and even finds a girl as creepy as him. The moment you understand the true nature of Love it's the one where the setting of the series definitely says bye-bye to reality, and it was also the one where I said bye-bye to You.
6 – Legacies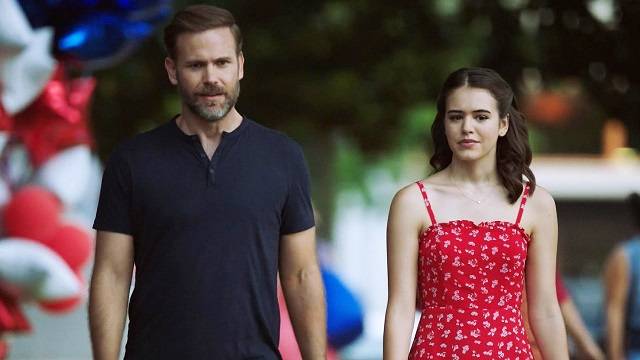 But let's step back and return to fantasy with another series whose setting has done nothing but seem to me a parody of something that not even I could understand: Legacies. The fact that this product was born as spin-off of a spin-off (I'm talking about The Originalsspin-off of The Vampire Diaries) maybe it should have made me doubt right away, but having a lot of free time in March 2020 I decided to give her an opportunity. In retrospect, I was wrong. The stories told are unnecessarily complex and intricate, but obviously the setting is the part that most of all disturbed me. The context of Legacies And tremendously built, there is nothing that seems natural or random. The creation of the scenes, the scenography, everything gave me the impression of wanting to be a horror without actually being one, resulting in it seeming empty and meaningless. And what's more, every choice seems to have been made solely and exclusively for Hope. In short, despite having seen almost two full seasons of LegaciesI have never been able to really appreciate it and its vision has left me little or nothing if not many doubts about the stylistic choices of the authors.
7 – The Walking Dead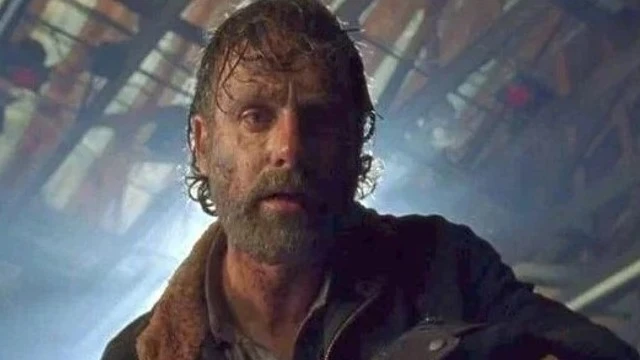 I conclude this list with a series that pains me to enter maybe just how much it hurt me to talk about You. My journey into the plot of The Walking Dead it lasted several years and was not devoid of emotions: in the eight seasons that I followed I grew fond of the characters and I seem to have experienced all sorts of things with them. No subsequent disappointment will be able to wipe away the tears we cried for the death of Glenn or that of Carl, nor the adventures lived with the group of Rick. But there is a but. In a series called The Walking DeadI expect to see the walking dead, so many walking dead. But if at the beginning human vicissitudes were actually threatened by the zombie apocalypse, from a certain point onwards The Walking Dead it has become just the waiting and unfolding of the plot of the bad guys on duty, doing almost fade into the background what started it all. And yes, I understand very well what the series wants to communicate, the fact that the first real threat to man is man himself. Yet the development taken from the setting of the series was in my opinion exaggerated, leading me with no small regret to abandon it. Who knows, maybe one day I'll change my mind and pick it up where I left off. But that day hasn't come yet.