Rivers know it, there's no hurry.

We'll get there eventually.
The concept of time has always intrigued, fascinated and – I must admit – even a little scared. What does it really consist of? Is it something linear even if intangible? Is it a simple perception? A combination of these things or even neither? It's not easy to define something you can't touch or see, but which simultaneously influences our lives a lot and constantly. Somehow we always think about the weather: see you later, you should have told me before, I haven't done it yet; we cling to him to define the things we have to do, our goals, our dreams. Everything seems to be according to the passage of time, which is missing, which we have before us or which has already passed. And we sometimes spend so much thinking about what we have lost and planning what we have to do, that we forget to make the most of the only time we really have available, the present.
But what if at some point the time begins to scroll differently from what we are used to? Of course, it is true, the perception of passing time changes according to the things we do, how we are, the people around us. But what if, in addition to perception, the actual passage of time also changed? If, for example, each new day took us one year into the future? I know what would happen to me, I would surely go crazy. Dante, the protagonist of It was timefortunately not.
The plot of It was time
Edoardo Leo is the protagonist of this comedy directed by Alessandro Aronadio, released in 2022 but landed on Netflix on Thursday 16 March. Dante, the character he plays, meets Alice at a party to celebrate New Year's Eve in 2008: their first meeting is fortuitous, casual, yet between the two there is that famous spark that leads them to like each other and to want to build a life together. They do, and in 2010 they go to live together. They love each other, they are happy. Then comes Dante's birthday and a surprise party to which he arrives extremely late because, you know, the things to do in a day there are always too many and they all have to be done, it doesn't matter if you turn forty. Work deadlines, small and large errands to be carried out, the hours lost in traffic overlap and Dante hardly notices them.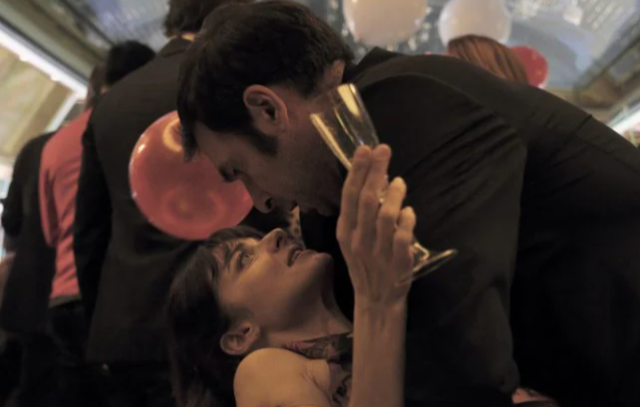 The party ends, Dante and Alice go to bed and the alarm clock rings again to start a day like any other. Or maybe not. It's October 26th again, it's Dante's birthday again, but it's 2011. Only one day has gone by for him but a whole year has gone by for the rest of the world, and there are so many things that can change in a lapse of time – at least in perception human – so long. One for all? Alice is pregnant. This dynamic continues to repeat itself and with each passing year Dante has to deal with all the events that follow one another without him realizing it, including themove away slowly but steadily from the love of his life, and with all the small and large social revolutions that characterized the 1910s: smartphones, social media, the electronic cigarette, selfies. She finds herself living in a paradox where life is his, but not the time he lives. A paradox, in a certain sense, not too far from its normality.
A comedy that speaks to contemporary society
It was time it is a comedy that speak a little to all of us, and perhaps more generally to the system in which we live and with which we interact every day. Its protagonists are very different from each other. Alice, played by Barbara Ronchi, is an artist: she faces her life calmly, one step at a time, trying to don't get overwhelmed from everyday life and to give due weight to the things and people who deserve it. The character of Edoardo Leo, on the other hand, is a workaholic, a man who spends his life chasing deadlines and, above all, work. He spends most of his days in the office, busy as he is in making a career in order to one day arrive at being able to afford to buy time. Time, however, not only can't be bought, but it doesn't even go back. And everything he spends preparing contracts and becoming the director of his company he can never get back.
There is no denying the fact that most people today are more like Dante than Alice. The problem, in fact, is that it is not a question of a simple way of being, but of a structural question. We live in a world where performing too often tends to be the main goal of our days, a world where taking a break, allowing yourself the luxury of doing nothing and recharging becomes almost an affront. It means wasting time, and we just can't afford it. We must study more, work more. It's a pity, however, that in the rush to do more and more we forget to dedicate ourselves to ourselves and to what really matters. Maybe we don't waste time, but we make it fly in front of us without being able to grasp it, without really making it ours. And when we realize it, it's often too late.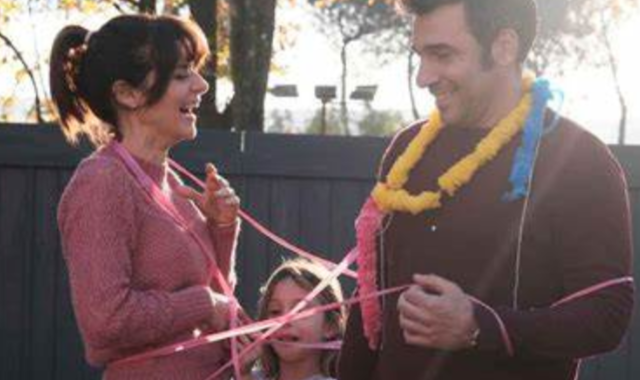 Make you laugh but also think
With a language and style that always manage to maintain the lightness we expect from a comedy, It was time deals with an extremely contemporary theme, and this is precisely its strong point. The love story between Dante and Alice is not the true protagonist of the narration, and leaves the right space for the central theme – at the time – without ever becoming preponderant and for this reason taken for granted. If it is true that this film will perhaps not enter the Olympus of cinema and that the subject matter has already been explored in other cinematographic and serial products, it is equally true that I personally not only appreciated it, but I also feel comfortable recommending it. Because, taken as I am by the thousand things I have to do and to complete, I too, like Dante, perhaps needed a rebuke to get me back on track. And maybe we all need a little bit of it.