An artistic product is imprinted in the memory of the observer if it manages to reach a certain degree of depth. And this is true for every work, whether it's a painting, a drawing, a play, a TV series, a song or a film. If it scratches inside, below the superficial layer where things that leave us indifferent stop, if it hurts, if it's able to leave a mark somewhere, then it means it worked. Not all cinematographic products have the same degree of depth. The offer is so gigantic that it is easy to find yourself lost, at the mercy of proposals that often oscillate between approximation, banality and excessive lightness. But sometimes we also come across products of the highest quality, capable of shaking and disorienting us as only great artistic works can do. It doesn't necessarily have to be masterpieces, for which a separate discussion should be made. Just let them know hit the right strings And that's it. Whoever has seen it knows something about it Nowhere Specialone of seven titles on this list.
However, Nowhere Special is just one of countless examples of very profound and little-known films that have the ability to latch onto our emotional threads.
In the list that we offer you, we have selected 7 films fully fall within the definition. The choice is completely random, it embraces different genres and examines only a tiny part of the whole boundless range of proposals from which we can draw. The greatest common denominator among the titles on the list is precisely the ability to penetrate the outer shell and to creep into the hollows of our most intense feelings, telling stories that, for different reasons and through different paths, remain inside us.
1) Nowhere Special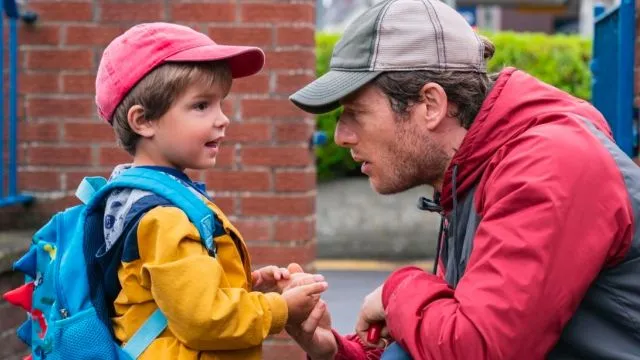 Nowhere Special, as we said, is one of those titles that one inevitably ends up thinking about when talking about films that are not very famous, but very emotionally intense. It's the story of John, a father in his early thirties, who discovers he has a terminal illness that will lead to his death within a few months. Window cleaner, single after being abandoned by his wife, John has a young son who he takes care of full time. Being a single man, his greatest worry, after discovering that his days are numbered, is to give accommodation to his child, so that he can live peacefully and happily even after his death.
Nowhere Special is a heartbreaking story that deals with the theme of detachment and the transition between life and death with extreme delicacy.
The film does not try to move at all costs. It does not revel in tragedy, but rather analyzes the daily life of the father-son relationship with realism. It is the simple images that strike deeply. The images that hide a certain bruise bitterness which accompanies us to the final epilogue of the film. Nowhere Special it's an intense story that you should absolutely watch, because it hides in the simplicity of small gestures a touching humanity that is imprinted in the heart.
2) It's never too late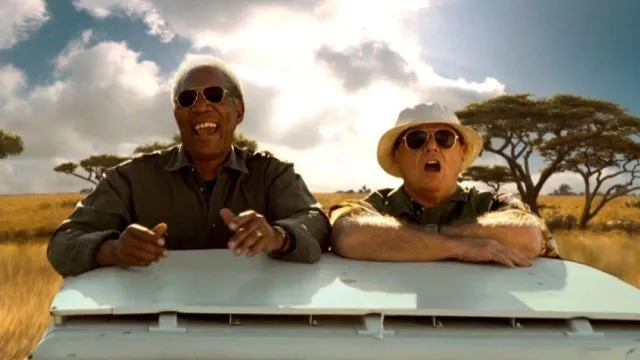 It doesn't deviate much from the basic theme of Nowhere Special this other title, better known than the first thanks to the names of the main interpreters. Jack Nicholson e Morgan Freeman (one of the 20 Hollywood stars who started their careers with a TV series) are two elderly men who discover they have a terminal illness and who therefore have to deal with the end that is approaching. Both have the hours counted, both feel the weight of the countdown that has irremediably been activated.
As in Nowhere Special, also in It's never too late the theme of death is the predominant one.
But more than death, in It's never too late we talk about vita. Of the importance of small things as well as big adventures. It's a hymn to the joy of living and the resulting happiness, a film that prompts us to reflect on the passage of time and the futility of the worries that occupy most of our days. It has a light, dramedy tone, but manages to place shots of shocking intensity in its 97 minutes of viewing.
3) The Talent of the Bumblebee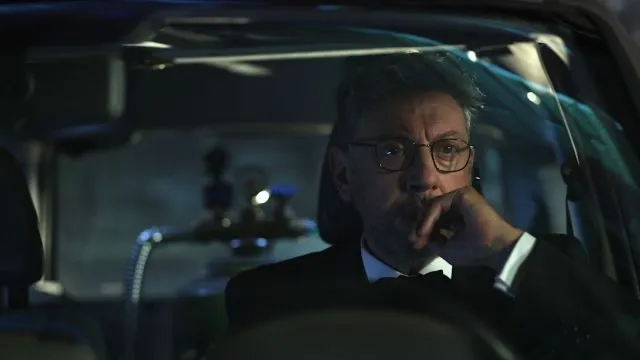 Instead, it is of a completely different kind The Talent of the Bumblebeefar from the light style of It's never too late as well as cynical and bitter tones of Nowhere Special. The film of James Cimini made its debut directly on streaming platforms, entering the Amazon Prime Video catalog without going through the box office due to the restrictions on theaters during the Covid period. It is a urban noir, all shot at night in a Milan of lights and shadows. The film focuses on the remote dialogue between a radio speaker (Lorenzo Richelmy) and a listener named Carlo (Sergio Castellitto) who threatens to commit suicide by blowing himself up and causing a massacre. The Talent of the Bumblebee play it all on voltage, which grows and deflates minute by minute. The spectator realizes that behind the intentions of the professor on the radio there are particular reasons, which refer to his personal dramas and to the mourning not yet elaborated after the disappearance of his son. The pace is that of a psychological thriller, propped up here and there by shocking revelations and plot twists that keep the viewer in suspense. But the underlying theme of the film is treated with a very direct approach, almost a slap in the face to the viewer and is forced to overturn the observation point several times. Castellitto's talent and the intimate dialogue between the two main performers manages to create a level of depth in which the viewer ends up getting lost, anguished by the excruciating reflections that the film allows to grasp between the lines.
4) Waking Life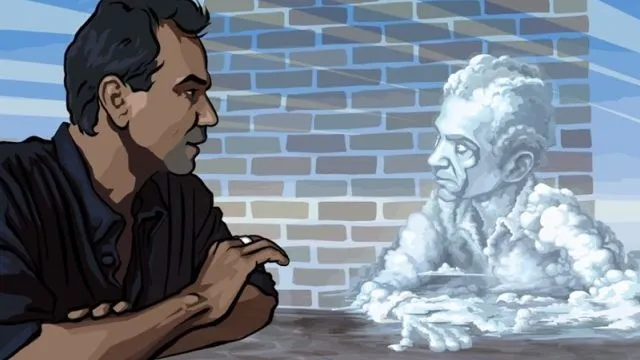 Se The Talent of the Bumblebee it abandons itself to reflections of a certain depth, what it is instead interwoven with Waking Life And pure philosophy. The film is a very particular film, shot in rotoscope, which is an animation technique that manages to create a dreamlike dimension on the screen, suspended between reality and the paranormal. Who saw Undone on Amazon Prime Video, another journey into the human mind on the trail of BoJack Horsemanknows what we're talking about. Waking Life it's a 2001 film, but looking at it today it doesn't seem like twenty years have passed. And that's because the film deals with a number of themes universalwhich have accompanied man's reflections since the dawn of time. Richard Linklater he tried to bring the world of dreams to the screen, so vast, so stratified, so indefinite that it seems impossible to enclose it in a series of finished images. The protagonist of the film lives in a permanent loop, inhabits the dream dimension and continually passes from one dream to another without being able to distinguish what is real and what is not. As he wanders through these suspended dimensions, he meets professors of philosophy and chemistry, poets and filmmakers who suggest the most varied reflections on the theme of responsibility and on life in general. It is a film of great power, in which every word is charged with a profound meaning and opens up a whole world to explore with the mind. It is one of best movies about dreamsa path that can change you once you get to the end credits.
5) Go back to winning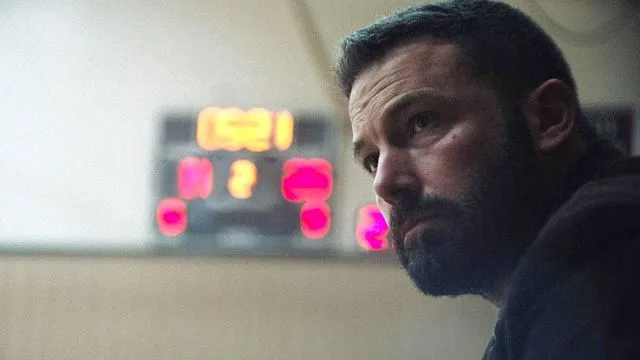 And it would be unfair not to include at least one sports film in the list, considering that sport has always been an excellent metaphor for life and the paths of men's falls and ascents. The choice would be extremely vast, but for this list we have chosen Back to winningthe movie with Ben Affleck in the role of a basketball coach who tries to reinvent himself and get back into the game after a particularly delicate phase of his life. The movie is the classic redemption story of a failed man who finds an opportunity for revenge in sport. Ben Affleck is a former high school basketball promise who gave up the hardwood and turned to alcoholism after suffering a traumatic loss. When he receives a call from the principal of a school to coach a team of kids, the coach seems to gradually regain confidence in himself and in his life. Back to winning it is a heartbreaking story that mixes different themes that frame the complexity of the human psyche well. It's a path of ascents and descents, of lights and shadows through which the protagonist is forced to pass without shields and protections. The fact that it is Ben Affleck himself who interprets this character in such a crisis, considering the personal events that have partly upset his life, is even more significant and takes on a much deeper symbolic meaning.
6) Soul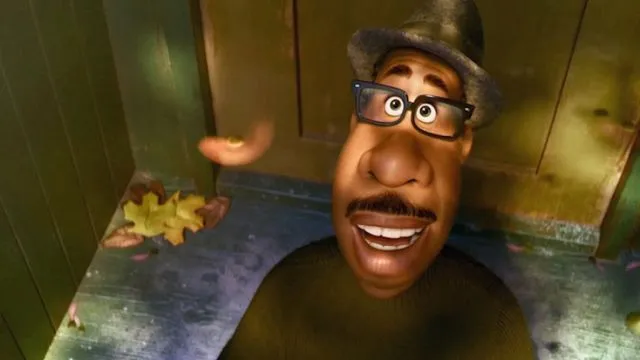 Another animated film that would be worth recovering is instead Soul, a profound reflection on the meaning of life made with the same style that distinguishes other great animation products such as Up o Inside Out. The protagonist of this film is Joe Gardner, an elementary school music teacher who dreams of being a jazz musician, while his mother pushes him to look for a job that guarantees him financial security. Joe participates in an audition to get a place in a famous band and manages to pass it, crowning his little dream. But on his way home, he accidentally falls down a manhole and ends up in the Otherworld, where he finds himself in contact with souls looking for their "spark". Soul it is a film that offers such subtle reflections that it cannot be fully understood by children. It is one of those films dedicated above all to an adult audience, because it talks about human search for one's place in the world. With a light and fluid style, Soul try to follow the journey of the soul and pushes to ask questions about the true meaning of life. A film that flows beautifully and leaves us on the credits with an inner turmoil that we didn't perceive before.
7) The eight mountains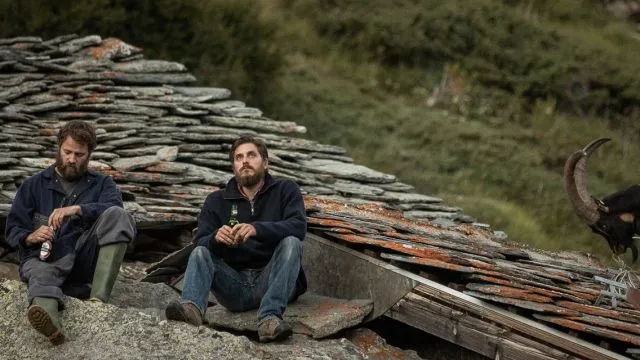 And we close this short list with a very recent title, released only a few months ago in cinemas. The eight mountains won the Jury Prize Cannes Film Festival and the critics praised it a lot, despite not being a very famous film. Luca Marinelli e Alessandro Borgo are the protagonists of this intense and nostalgic story, trapped in an almost pantheistic dimension. Pietro and Bruno are two very different boys who spend the summer holidays together in the mountains of Valle d'Aosta. One is the city boy unaccustomed to life immersed in nature, the other is the only boy who lives in the village, who has worked in contact with animals since he was very young and who knows every mountain, every stream, every path of the his land. The transition from childhood to adolescence to adulthood brings with it a series of inevitable changes, which contribute to altering the relationship between the two friends and also with the surrounding context. The eight mountains it is a journey in search of oneself, made with a backpack and the slow pace of the itineraries covered on foot. It is a story of friendship that displaces and touches deeply. There slowness it is the added value that increases the sad weight of the story and gives us back a sense of restlessness made even more powerful by breathtaking scenery which is the basis of the film. If you haven't had time to do it yet, get this little gem of our cinema right away.