Ten years ago the wonderful Spartacus ended, a terribly underrated TV series despite having managed to influence an entire genre and pave the way for the emergence of media phenomena Game of Thrones. It was a breath of fresh air, just as rebellious as the slave protagonist of his story, with an aesthetic that up to that point had never been seen on television. The sumptuous banquets, colored by the vanity of the rich, by the luxurious dresses and the cured wigs of the matrons, alternate with the muddy and miserable Capua of the poor, far from its original splendour, and with that arena which is the scene of the most exciting fights on the small screen, which leave open-mouthed because they are never predictable, never banal. Above all, the accuracy in the details and in the reproduction of the environments blends with the sets and photography that deliberately recall the comic effect of 300recreating its rough atmospheres, but increasing its blood and violence.
Yes, because this is an extremely bloody and violent show. In the case of Spartacus, it leads to splatter, but the series manages to turn the splatter into a point in his favor.
We know that many are turning up their noses, because splatter isn't for everyone and is a term usually associated with a low quality product, frowned upon by the mainstream public. However, Spartacus has the tremendous ability to turn that into a strong point. On the other hand, we are still talking about a show about Roman gladiators. Thus, we have gory fights, with heads flying to one side and arms to the other, full of brute force and very fine strategies. In a word, there's that Gladiator-esque epicness what we expect from such a product. And not just in fights.
The lofty writing is a sweet melody to our ears; the courtly language, which reflects the way of speaking Latin, makes the deceptions and manipulations elegant and seductive, the speeches of the gladiators engaging and exciting. The show – available on Sky and NOW – manages to change register without ever distorting or boring, talking about everything: from politics to news, from power to love.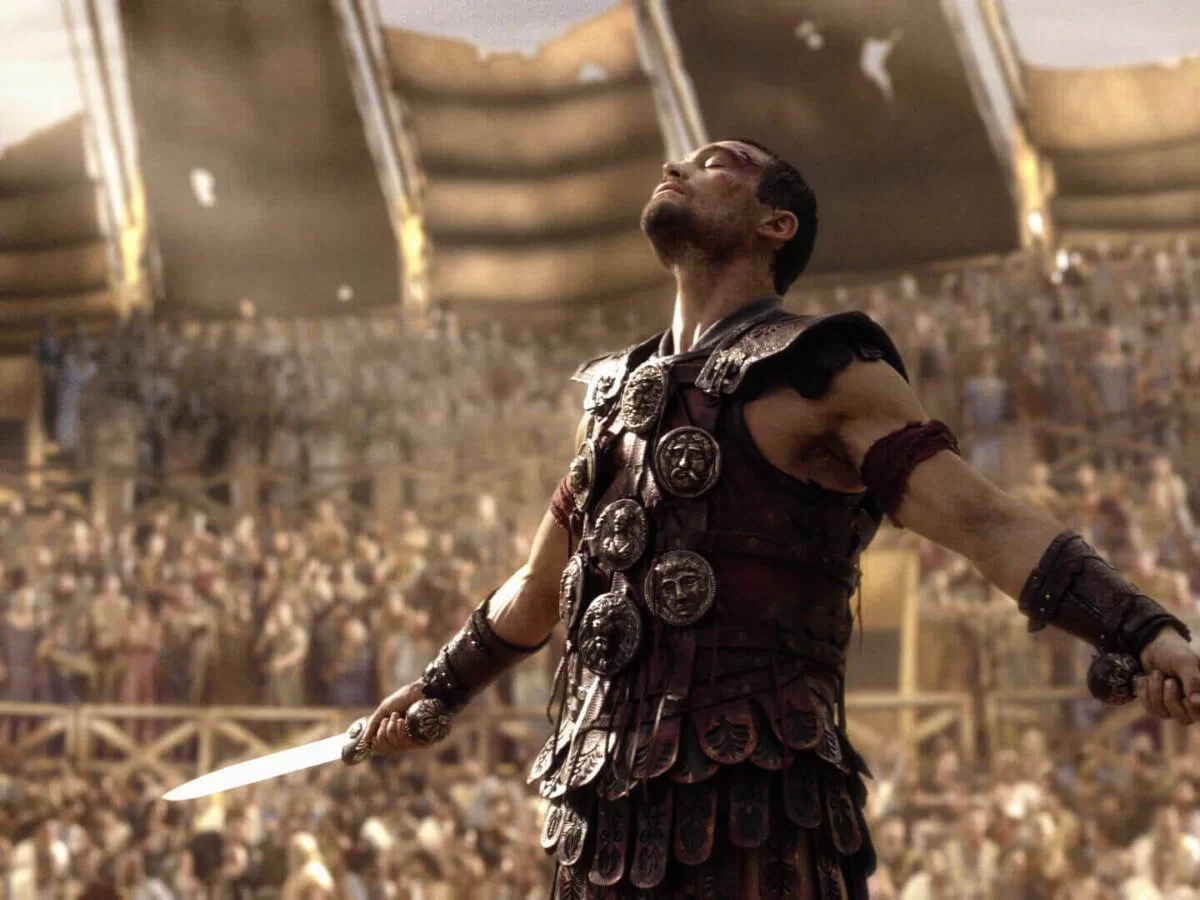 Yes, love. Not only does it feel like listening to wonderful poetry in romantic scenes, but this feeling is one of the trump cards of the TV series.
Why yes, the latter is bloodthirsty and not at all modest with sex, thus remaining consistent with the Story and its tone. After all, she dares to show us complete male and female nudes, without distinctions or preferences, going beyond that Game of Thrones which, however, too many times has focused on the representation of the wrong sex, yet has not received the same criticism. But, beyond that, everything in Spartacus comes from love, told in any form (and already here you can see how avant-garde it was), that can hurt and kill, but that is always worth living. It is for Sura that Spartacus rebels; it is in Varro that he will find a lifeline in the school of Batiatus; it is out of brotherly love for Oenomaus that the charismatic Gannicus will join the fight.
All characters experience this. Whether it is for a woman, a friend, a brother or a man, it is their lifeblood, the meaning of which is enclosed in the sentence that the slave Nevia will say to her beloved, the gladiator Crisso:
"In this life and in the one that will follow"
A promise that transcends the mortal flesh of the human being and any kind of definition. AND in moments like that that the series speaks to usenters us breaking our hearts and then stays there, to heal him while he opens the taps of our tears. For better or for worse.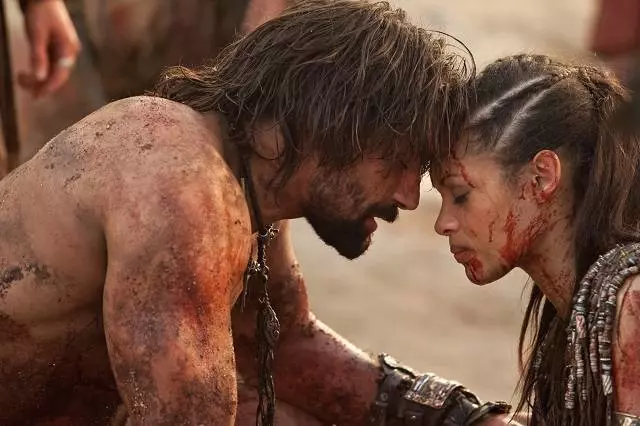 Ed it is the awareness that the journey can be interrupted at any moment that pushes the rebels to live every single moment of happiness which is granted to them. The series shows it, for example, in the love scenes, lingering over those sweaty bodies that come together in the dance that celebrates the pleasure of life, without the presumed death sentence robbing them of the flavor of existence. After all, as Brad Pitt said in Troy:
"The gods envy us because we are mortal. Everything is more beautiful for those sentenced to death".
In fact, what moves them is the hope of reaching a better future, beyond that empire that enslaved them, even sacrificing what little they have for freedom. At that time, Spartacus becomes the story of a group of men – and women too – loyal, faithful, willing to die for each other. This does not mean that they are not afraid, that they do not waver, that there is no friction. These characters are as real as the sand they step on every day; they are angry, proud and sometimes selfishness takes over, leading them to colossal mistakes. Some we will adore instantly, others will grow on us, like Crixus and the intense relationship he has with Spartacus, one of the most beautiful in the TV series.
We won't love slaves on all occasions, just as we won't always hate villains.
After all, a hero is nothing without a good enemy. And these, never stereotyped, grow in intelligence in the individual seasons. There is the lanista Batiato, upstart and sneaky as much as his wife Lucrezia. It goes to the magistrate Hairless, willing to do anything to catch the one who is ruining his career. Then comes Crassus. Intelligent, ruthless, respectful of the courage and strength of Spartacus and impossible not to admire, he will ask for help from none other than Julius Caesar in person. The latter is not quite the man we have studied many times in books, but let's remember that Spartacus is not a documentary, it is a product of fiction. Cesare becomes an extremely charming physique blond, who reaches high levels of ruthlessness but never out of blind ambition or without a specific end: his is another form of love, that towards his homeland.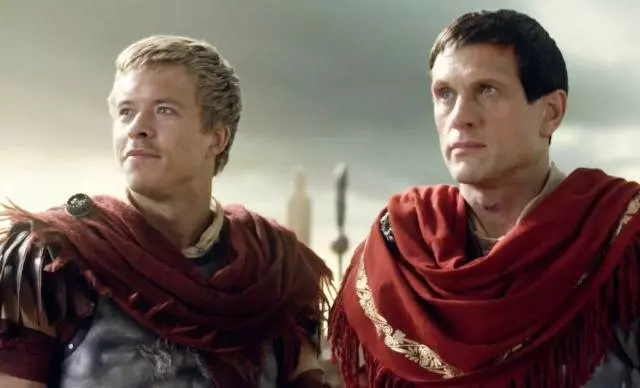 Spartacus will impact us so much thanks to these characters, so human as to be recognizable, empathetic. And if it does, it's thanks to the excellent cast, which is also a real treat for the eyes.
The first reason why those who saw her immediately loved her is Andy Whitfield, so expressive and magnificent as the flawed, rebellious, furious and idealistic hero. He gave Spartacus that passionate energy and fiery charisma that made us rise from our seats to follow him into battle. It hurts him to think that such a brilliant talent was cut short by a ruthless disease too soon. Dustin Clare he took over playing one of the best characters of the show, the Gannicus protagonist of the spin-off, until the arrival of Liam McIntyre who has collected the heavy legacy of Andy Whitfield. They are then joined by fabulous interpreters such as Manu Bennett, Peter Mensah, John Hannah, Lesley-Ann Brandt and the unforgettable warrior princess Lucy Lawless, to name a few.
That's why Spartacus must be seen at least once in a lifetime. We couldn't ask for better from a TV series. It is more than blood, sex and violence; is a technically perfect historical drama, so emotionally strong that it makes you think and that, by uniting many themes, connects different audiences. And the end isn't important, because we already know it – it's the history books that reveal it to us – as much as the unforgettable journey alongside Andy Whitfield and Liam McIntyre's Spartacus, which we will carry in our hearts forever. Word of those who have seen it, loved it with all their soul and advise you to absolutely recover it. What are you waiting for?