Attention! The following article contains spoilers about the ending of The Last of Us
Gamers who watched the HBO series The Last of Us they know: the show ended just like the game it was inspired by. In fact, Joel (Pedro Pascal) tells Ellie (Bella Ramsey) that, although there are people who die, there is always a new reason to fight. Furthermore, in the final scene, Ellie asks Joel if there really are people who, just like her, are immune to the cordyceps infection and that Marlene's Lights (Merle Dandridge) have now stopped looking for an effective cure. At this point, Joel lies about her telling her "I swear", despite killing both Marlene and Luci just to save the girl. The operation that Ellie should have undergone, in fact, would have been very important for the salvation of all humanity, but it would also have been fatal for her.
The series broadcast by Sky and streaming on Now The Last of Us ends exactly like the video game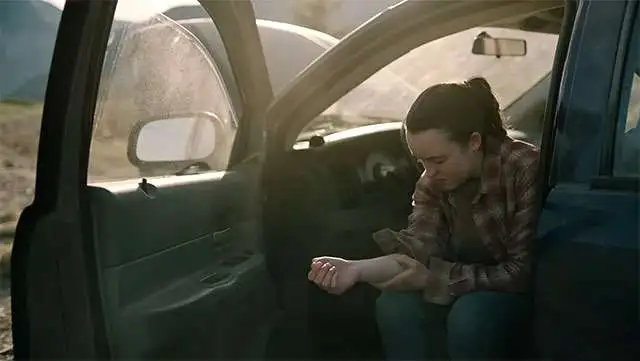 However, HBO show writers Neil Druckmann and Craig Mazin have revealed the existence of an alternate ending. In fact, Mazin told GQ Magazine: "The alternate ending was more like something Ali Abbasi, our director, thought about for a long time. He'd thought about putting on a slightly longer and sadder version, where Ellie says 'ok' and then turns and walks away. And Joel follows her. We see the two walking, not quite together but apart, towards Jackson. He lingers and then fades away. There was something beautiful about this ending. Everyone wondered: 'What do we do?'. And there was a meta-discussion: Will people who played the game be more annoyed that they didn't get their ending, or will they be more annoyed that they have what they already had? And then how will everyone else feel? In the end, there's something very specific about wrapping up that close-up of Ellie. Not knowing what comes next. Not knowing what he will do. Will she walk away from him, walk with him, how will she feel? That moment is suspended permanently"
The hypothetical alternate ending of The Last of Us it would have divided the viewers who played the video game
The alternate ending to the series would likely have split the gaming audience in two: on the one hand someone would have appreciated the originality, on the other there are those who probably would have been annoyed by the change given to the plot.
And you? Would you have preferred an alternative ending?