Video game fans of The Last of Usbut even those who had simply heard of it, immediately had high hopes for this HBO show. Now that we have reached the finale of the first season we can say that our expectations have been met, but we must also add that one episode in particular made headlines: the third, titled Long, Long Time. The episode in question has been defined by many as one of the best examples of serial storytelling in recent years, but there are obviously also those who did not appreciate some choices in particular. To cause a sensation, among the many, there was a name that absolutely could not go unnoticed: that of the master of horror, Stephen King.
Stephen King had a thing to say about the third episode of the first season of The Last of Us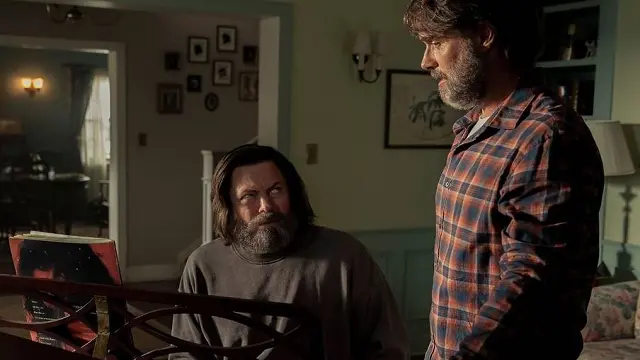 We have all followed the series, thanks to Sky or streaming on Now, keeping our eyes glued to the screen so as not to miss a single detail of the gripping narrative. Stephen King, however, surprised everyone after he posted a Tweet asking: "The Last of Us. Episode 3. Are You Really Telling Me That's 10 Miles West of Boston?". After reading the writer's Tweet, we couldn't disagree with him considering that the series was not filmed in Boston and above all that, in our world, those coordinates would lead not very far from the city of waltham, which is a peripheral area certainly very distant from the forest and the panorama that is shown to us in the initial part of the episode in question. However, if we have to focus only on the narration, we have to admit that what is shown to us on the screen is correct: Joel and Ellie, in fact, at that point in the story are about five hours from Lincoln, Massachusetts, where Bill and Frank live. Also, the verdant landscape at this point can be explained by the lack of civilization in those areas.
The place reported in the episode of The Last of Us it's not wrong from a storytelling point of view
Finally, we must also add that the aforementioned scenes – like most of the series – were filmed in Alberta, Canada. So, although Stephen King's question is certainly legitimate, on the other hand we must admit that from a narrative point of view the authors of the show have certainly not made a mistake.
The review of episode 1×03 – Love will save us