Thursday night aired the last episode of the seventh season of God help us on Rai 1. We can immediately say that it was certainly very exciting, full of events and not so clear endings. But let's get straight to the point.
Let's start this story starting from Azzurra. Azzurra who was the focal point of the last episode and as usual the connecting element and – it must be admitted – also the storyline management element of the whole season. She blue that never as in this last episode she risked not being able to realize her dream of becoming a nun essentially due to a single person: Sister Teresa. Sister Teresa who, due to a personal problem of hers with her dead sister, a problem that she projected onto her Sara, even goes so far as to call the bishop to report her concerns regarding Azzurra's path.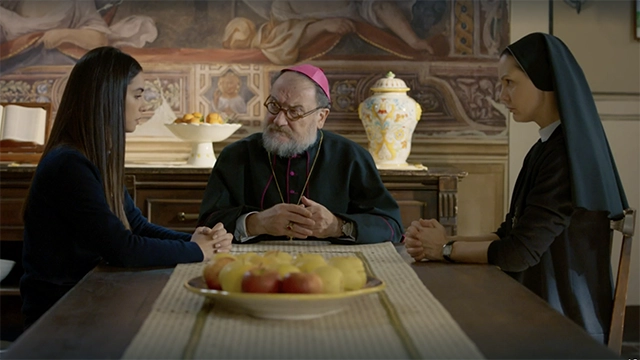 And it is precisely this phone call that takes the bishop to the Convent of the Angels and suspends Azzurra's dressing ceremony. Something that me some time ago, unable even to accept Leonardi's vocation, would have strongly supported, but which today, however, I would have rejected. We have seen how necessary this path is for the novice, we have seen how badly she was with the suspension. And it is precisely here that the wonderful, the great, the immense Sister Angela comes into play, albeit briefly, who not only listens and reiterates once again to Azzurra that she has no intention of returning to Assisi, but above all makes her remember that it is not the end and that if his calling is the work of God, then he will find a way to fulfill it.
Yes, I always half believe this last part because I love God help usbut I'm also deeply and inevitably an atheist so certain mentions of divine plans are very inconclusive to me, but I respect those who believe in it and I raise my hands.
One thing that was certainly very amusing in this decidedly unhappy piece of history was certainly the moment in which the fantastic Bishop, faced with Sister Teresa's complaints, said that he knew someone else who behaved exactly like Azzurra when referring to Sister Angela. I found it super funny and I can only continue to confirm that Sister Angela, Azzurra and Sister Costanza have my heart.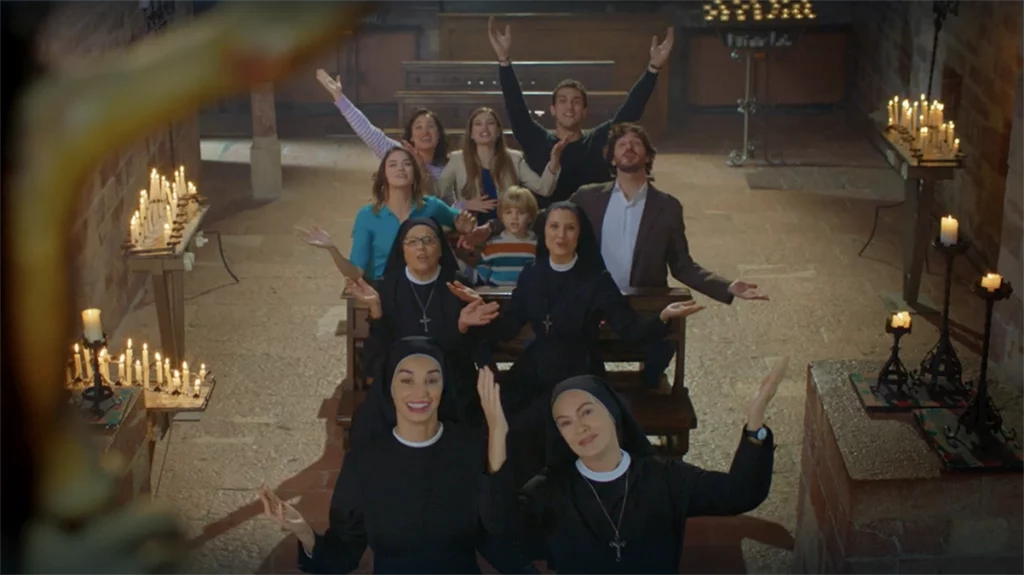 Having said that and returning to Azzurra who managed to be proclaimed a nun despite everything (is that how they say it? I don't know, but I hope so). And the dressing ceremony was very, very emotional. Yes, the fact of being in pre-period certainly had its weight in my emotion, but I swear I was moved. Then the fact that it was Sister Angela who completed the ceremony by dressing her, tears boys, many copious tears of emotion. It represented the closing of a circle, the completion of a path and the passing of the baton.
I didn't agree with the writers' choice to make Azzurra Leonardi, the undisputed protagonist among girls of the Rai 1 series, a nun, but I have to admit that no one else could have facilitated the transition from Elena Sofia Ricci and her sister Angela to another nun keeping the public loyal, only Azzurra could have picked up the baton and succeeded in keeping viewers glued to the television. Among other things, now that Sister Teresa has decided to stay in Assisi, the situation that existed at the beginning of God help us between Sister Costanza and Sister Angela and I can't wait.
Last thing about Azzurra, I promise: Francesca Chillemi was very good in this episode. We're used to seeing her in increasingly light-hearted roles, we're almost always used to seeing a carefree blue, but when she goes deep inside and shows us the most serious, but above all the most human and vulnerable part of her character, it's exceptional and we must shout it out loud.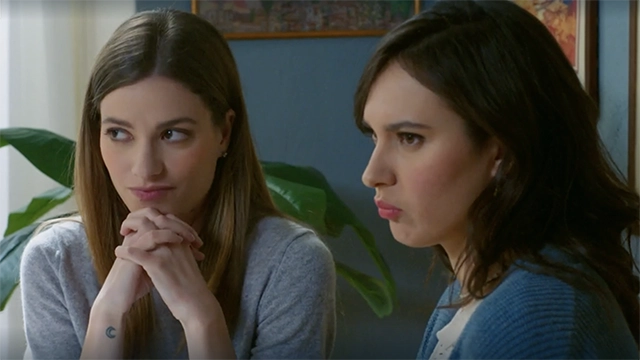 Moving on to the others, I must say that I found Cate and Ludo amusing, sometimes a little cringe, but certainly cute who – after their storylines ended in the last episode – concentrated on this to help Emiliano and Sara achieve happiness. "I know de core", he told a certain Andrea Zelletta al Big Brother Vip 5 and I want to re-propose this quote for the two friends who went out of their way, not without hitches, to be able to make the third member of their group happy SuperchiccheOf Charlie's AngelsOf Totally SpiesSara.
But let's talk about Sara. First, Sara's God help us discovers she was raped as a young girl, the son she believes is known dead is the son of the rapist, the guy she loves is moving in with someone else, the mother of the boy she looks after died because he was trying to escape from her since she had discovered that she was the biological mother of his son, which is no less important Elia is his son and risked getting seriously hurt and seriously hurting the child by driving under the influence of tranquilizers and crashing. One tragedy after another.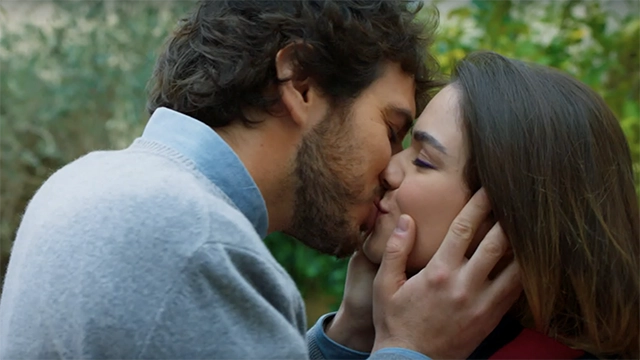 But "all's well that ends well" I think Shakespeare said. And in fact, at the end of the episode we first see Emiliano making peace with his brain and then we see him leave the unbearable Corinna and we finally see him return to Sara. The kiss seals this union so longed for by all the audience of the Rai 1 series, but – because there is a but – one thing is not very clear to me: what will happen to Elijah?
We haven't really been explicitly told what will happen to this poor creature. So I guess and I guess maybe next season it will be explained to us. Among other things, I would very much like to keep this couple, even if as a side dish (pass me the culinary metaphor), above all because if my calculations turn out to be correct, next should be Catena's season so it wouldn't hurt to keep Cate and Ludo around.
Having said that and before leaving you, I just want to say a couple of things about Sister Teresa. I hated her, I hated her so much and then I loved her. My relationship with this character fluctuated, but after she freed herself up and made Azzurra and Sara's life hell, she seems to have found peace, serenity. And I am very happy with this. I also have to admit that as soon as she started dancing, I burst out laughing. It was really fun to see her having fun and not taking herself too seriously. So I'm really curious to find out what she has to offer us in the next season of God help us and especially with regard to the next season I am very curious to find out the nun name of Azzurra.