The death of Lance Reddick, which occurred at the age of just 60, has caused great emotion among Hollywood stars and among the memories shared online are those of Keanu Reeves, Chad Stahelski and James Gunn.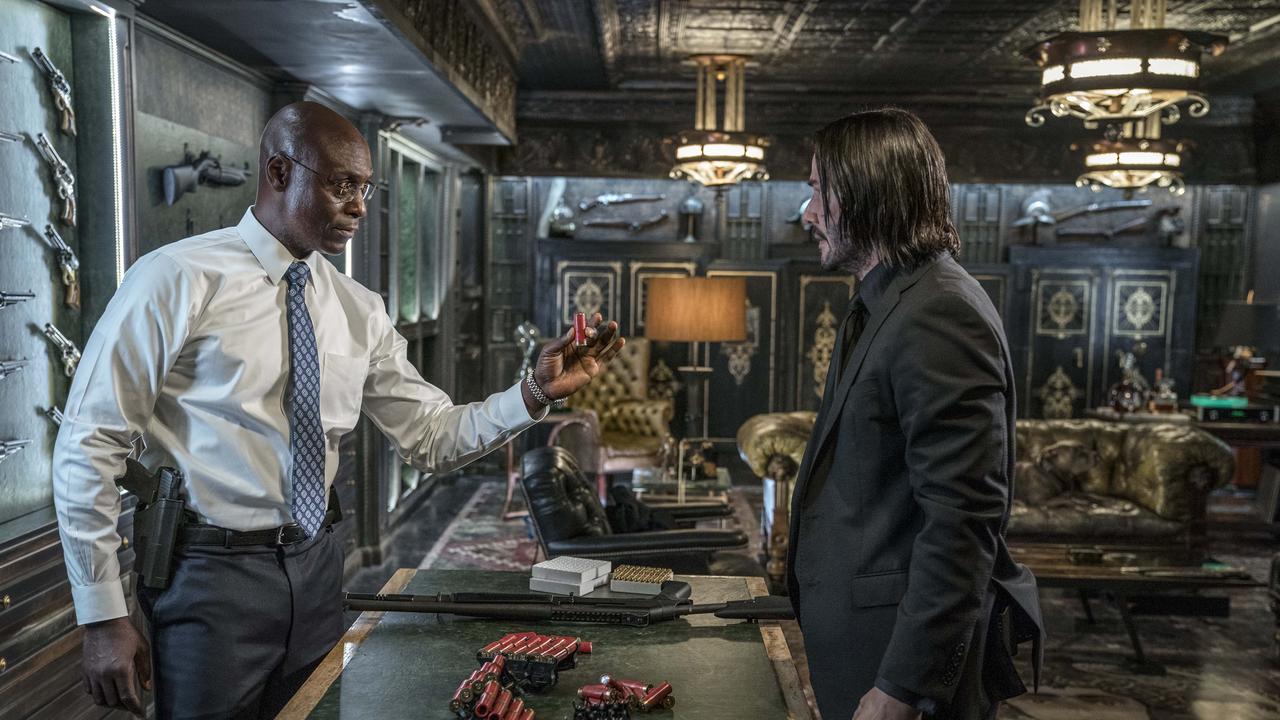 The news of death Of Lance Reddick has aroused great emotion in the world of Hollywood and there are many directors and colleagues, from Keanu Reeves a James Gunnwho wanted to remember him with affection.
The actor died at the age of 60, of natural causes, a few days after the arrival of John Wick: Chapter 4 in which he is one of the protagonists.
Keanu Reeves and director Chad Stahelski have released a statement following the sad news of the actor's death, stating: "We are deeply saddened and heartbroken by the loss of our beloved friend and colleague Lance Reddick. He was a seasoned professional and a joy to work with. Our love and prayers go out to his wife Stephanie, children, family and friends. We dedicate the film to his memory. He will be greatly missed".
Lionsgate, which produces the saga of John Wick in which the actor had the part of Charon, concierge of the Hotel Continental in the four films produced and in the video game, said: "The world of Wick wouldn't be what it is without Lance Reddick and the unparalleled depth he brought to humanity and Charon's unabashed charisma". After lauding the actor's career, the studio pointed out: "We will remember him as our lovely, friendly friend and Concierge. We are shocked and saddened, and our deepest condolences go out to his loving family and fans around the world.".
Wendell Pierce, who starred opposite Lance Reddick in The Wire, wrote online: "A man of great strength and grace. His talent as a musician was on par with his as an actor. The embodiment of class. This is an unexpected acute pain for our artistic family. A suffering that can not even be imagined for his family and loved ones".
Jake Fogelnest, who worked with him on Corporate, recalled seeing him act felt like a masterclass in acting, adding that he was a "incredibly joyful human being".
Stephen King revealed that he was actually rewatching The Wire these days: "A wonderful actor, a wonderful man. This is sad news".
Ben Stiller instead recalled that Reddick had acted with his mother Anne Meara in the play entitled Afterplay: "He played Raziel, the waiter – angel of death. He was wonderful in that show and everything he did. Nothing is lost".
James Gunn pointed out: "Lance Reddick was an incredibly kind person and an incredibly talented actor. My heart breaks. My thoughts are with all of his family, friends and collaborators".
Here are more keepsakes and tributes, including ones from Destiny players who found a way to honor Reddick, who was involved as the voice of one of the video game characters.