Always, or at least since the birth of television entertainment, TV series have been a great forge of talent and have led to the affirmation of young stars who would later dominate the scene. Traditionally, the world of television has long been a gateway to the more structured cinematic universe, while in recent times the balance of power is changing, with TV series constituting at least an equal dimension to the big screen. In any case, even over the years and with the changing contexts, the ability of TV series to launch very young girls does not change staras we recently saw with Millie Bobby Brown in Stranger Things.
Young Eleven is just the latest in a string of young stars who, thanks to an iconic role on television, have conquered the scene. Then, clearly, this extreme visibility has not always translated into a glittering career, but the showcase obtained is certainly a privileged path to consecration. Today, therefore, let's retrace a bit of the history of TV series by discovering 8 actors who have won, thanks to a serial production, a award important at a very young age, launching themselves in an important way, therefore, thanks to their role.
Millie Bobby Brown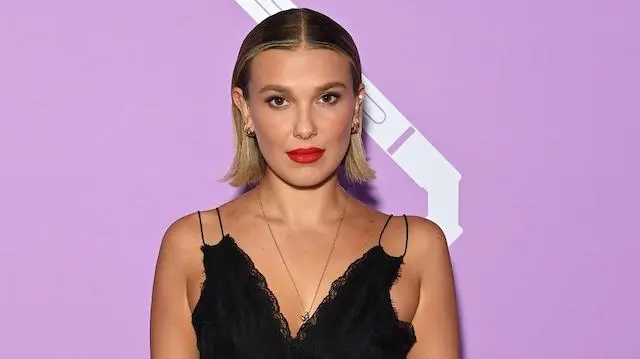 Clearly, if we think of a very young TV series star today, we cannot help but think of Millie Bobby Brown. The actress born in Marbella and raised in Great Britain has become a true icon thanks to the role of Eleven in Stranger Things and today she is one of the hottest young stars in Hollywood. Not even twenty years old, Millie Bobby Brown can already boast a large number of accolades, including Emmy nominations and a Screen Actors Guild Award win along with the rest of the cast of Stranger Things. Millie Bobby Brown, however, also boasts a truly incredible solo success.
In 2017, just 13 yearsthe Eleven actress won a Saturn Award as best youngster in a TV series, obtaining recognition that hardly goes to faces so small in age. An important success, which wins with the two Emmy nominations received again in 2017 and 2018. It seems only a matter of time for the arrival of other great awards for Millie Bobby Brown, whose star literally exploded with Stranger Things and it is strengthening with many other productions that place the actress born in Spain in the Olympus of the new Hollywood generation.
Millie Bobby Brown and the very young awarded stars: Claire Danes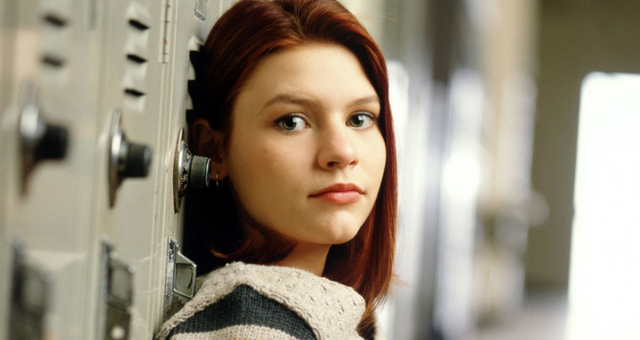 More than twenty years before Millie Bobby Brown, another very young actress able to shine thanks to TV series was Claire Danes. In 1995, just 15 yearsthe actress even managed to win a Golden Globe as Outstanding Actress in a Drama Series for My So-Called Life. A success that literally launched the star of Claire Danes, who also received an Emmy nomination that year.
From the role of Angela Chase in My So-Called Life, Claire Danes then grew up, living a literally extraordinary career between cinema and TV series. That of the New York actress is one of the clear examples of how the serial panorama can act as a driving force for a brilliant career. In 2011 Claire Danes returned to the limelight by winning her second Golden Globe thanks to the television film Temple Grandin – An extraordinary woman, then in 2012 the Emmy arrived thanks to Homeland, the other great series which, almost twenty years after that precocious success with My So-Called Lifeconsecrated the glittering star of Claire Danes.
Chandler Riggs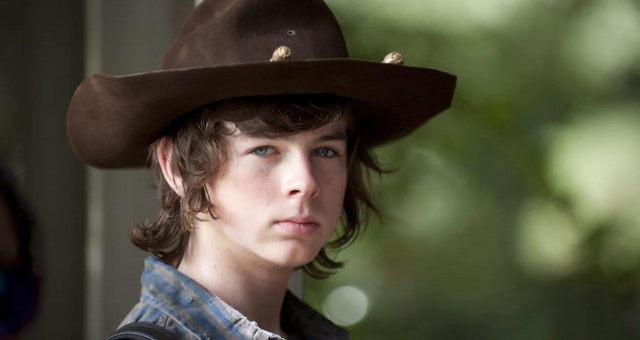 After Millie Bobby Brown e Claire Danes, let's go on with another actor capable of achieving very early success thanks to one of the most important series of the 2010s: The Walking Dead. In the famous series created by Frank Darabont, Chandler Riggs plays the role of Carl Grimes and in 2013, just 14 yearsthe actor managed to win the Saturn Award as Best Young Actor in a Television Series. A surprising success, then repeated two years later, in 2015, and which made Chandler Riggs an extremely precocious talent awarded in this category, before the advent of Millie Bobby Brown capable of triumphing when she was still younger.
Chandler Riggs' career to date remains largely tied to The Walking Dead, mammoth production that kept the young actor busy for a long time. After the end of the series, Chandler Riggs lacked some continuity, but he is still very young and on the crest of the wave and has a very bright future ahead of him. After The Walking Dead the young Carl Grimes has taken part in several projects, but none have had a great echo to counterbalance the AMC series, but time definitely plays on the side of the still very young Chandler Riggs, who will just turn 24 in April.
Millie Bobby Brown and the very young awarded stars: Frankie Muniz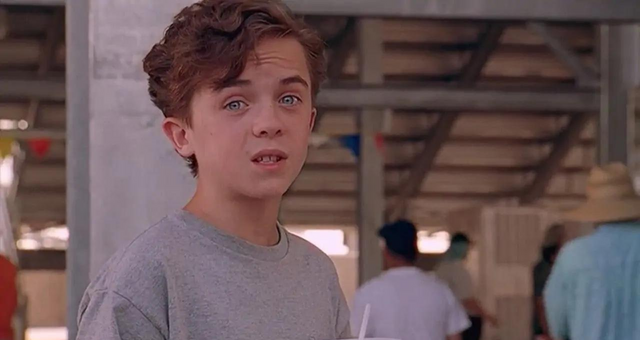 We come to another great young star, who thanks to the world of TV series has achieved a truly incredible resonance. Frankie Muniz's success is clearly tied to the series Malcom in the Middle, a real cult, which led the actor to win a Satellite Award just 16 years. Despite the huge success with Malcolm, Frankie Muniz has had a more bumpy career than expected, also due to some problems and different life choices.
Just before finishing his experience in Malcolm in the Middle, Frankie Muniz is passionate about the world of car racing and decides to try his hand at this activity, becoming a Champ Car driver. This commitment led Frankie Muniz to downsize his acting career, which consisted of a few films and several appearances in TV series, many of which even played himself. Symptom of how much Frankie Muniz has become a real star, even if his fame remains linked to Malcolm, series that served as a peak and a culmination at the same time for the actor's career.
Camryn Grimes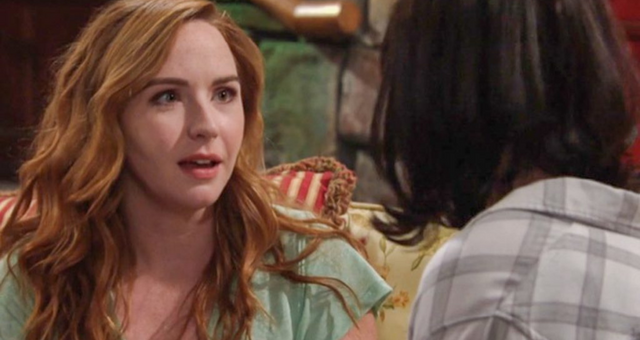 After talking about young stars of the 2000s such as Millie Bobby Brown, Chandler Riggs and Frankie Muniz, let's go a little further back in time, right at the end of the last millennium, when just eight years Camryn Elizabeth Grimes even manages to win a Daytime Emmy. It was 1998 and Camryn Grimes gets the prestigious award for Best Young Actress in a Drama thanks to the role of Cassie Newman in the soap opera The fever of love. It doesn't end there, however, because two years later the actress repeats that success, obtaining another daytime Emmy always in the same category and for the same role.
Two such prestigious awards at eight and ten years old, but Camryn Grimes' career has been partially lost going forward. The actress returned as a special guest in other very famous series such as ER – Doctors on the front line e Medium, but he never again brought to life successful and iconic roles like the one in The fever of love. Going back certainly the future of Camryn Grimes promised much more, but this does not detract from the prestige of the actress's youthful exploits.
Millie Bobby Brown and the very young awarded stars: Kristy McNichol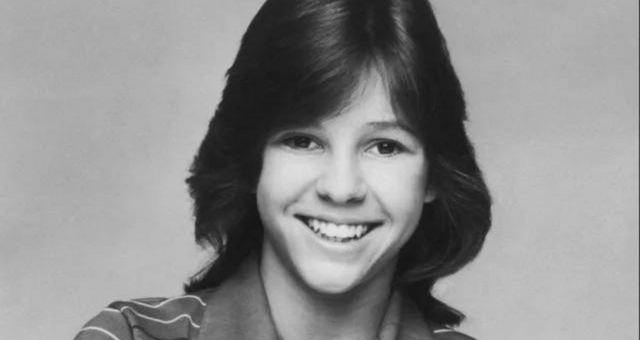 This time we go quite back in time, in the second half of the 70s, where among the most popular TV series we find Family, known in Italy with the title In casa Lawrence. Among the most loved faces of that series is that of the young Kristy McNichol, who plays Buddy and who for that role gets, just 15 years, and Emmy as Outstanding Supporting Actress in a Drama Series.
The actress manages to obtain that prestigious recognition for the first time in 1977, repeating her success two years later and obtaining overall, from 1977 to 1980four nominations, going from three for supporting actress to the one for best leading actress in 1980. Kristy McNichol was a huge promise in the world of TV series, also starred in some episodes of Starsky & Hutch. After a few roles in the 80s, however, Kristy McNichol's star ceased to shine and in the end her name remained linked above all to that of Family, a bit like Frankie Muniz with Malcolm.
Chris Colfer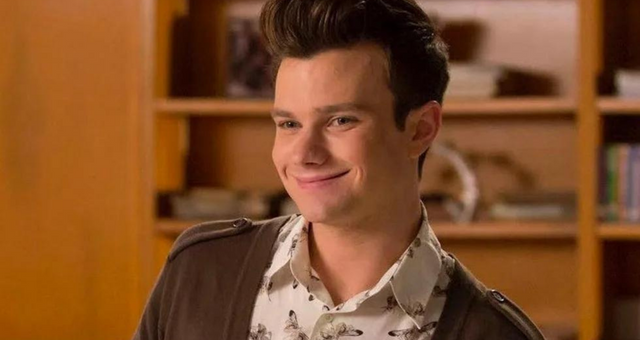 After going back to the 70s, we take the time machine back to the days closer to us. We are in 2011 and a twenty year old Chris Colfer is awarded with the Golden Globe as best supporting actor in a series, beating rivals such as Chris Noth and Eric Sonestreet. Colfer crowns with that acknowledgment a great journey in Glee, which had already brought him an Emmy nomination and a win, along with the rest of the cast, at the Screen Actors Guild Award.
Thanks to the role of Kurt Hummel in the Ryan Murphy series, Chris Colfer became a real superstar at the dawn of the 2010s, so much so that he ended up on Time's 100 most influential people of 2011 list. In the end though, Chris Colfer's career really came down to the extraordinary success of Glee, after which Colfer consciously chose to take other paths, collateral to the world that launched him, starting to write screenplays and serial subjects and also devoting himself to writing novels. Chris Colfer's name though, thanks to Kurt Hummel ea Glee, remains scratched in the history of TV series.
Millie Bobby Brown and the very young awarded stars: Anthony Murphy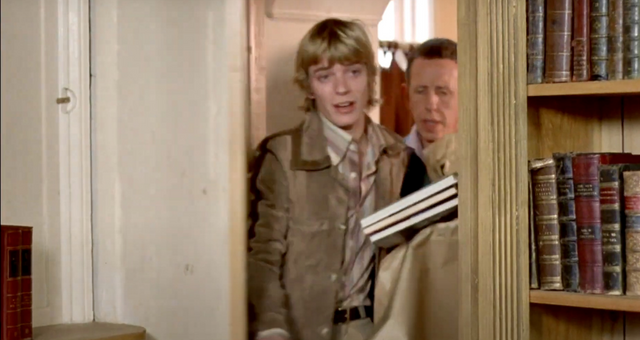 Thus we come to the end of this review of TV series actors who managed to win an important award at a very young age with Anthony Murphy, winner of a Emmy just 17 years per Tom Brown's Schooldays Masterpiece Theatre. It is a television adaptation dated 1971 of the homonymous novel by Thomas Hughes and was very successful, as evidenced by the recognition for the young Anthony Murphy. Then, like other very young actors on this list, Murphy too took a different path growing up, dedicating himself mainly to painting.
Having reached the end of this journey, we went to relive important pages in the history of TV series, among today's stars such as Millie Bobby Brown and Chandler Riggs and great protagonists of the past such as Frankie Muniz and Claire Danes. We have also seen several meteors, young stars whose youthful success has not led to a brilliant career, due to personal choices or external situations. Either way, this list proves that a big one recognition at a young age it may not necessarily promise an important path, but it certainly ensures a place in the history of seriality.