Interview with Sydney Sibilia and Luigi D'Oriano, Giuseppe Arena and Emanuele Palumbo, protagonists of Mixed By Erry, a film that tells the true story of the Frattasio brothers, the first musical pirates.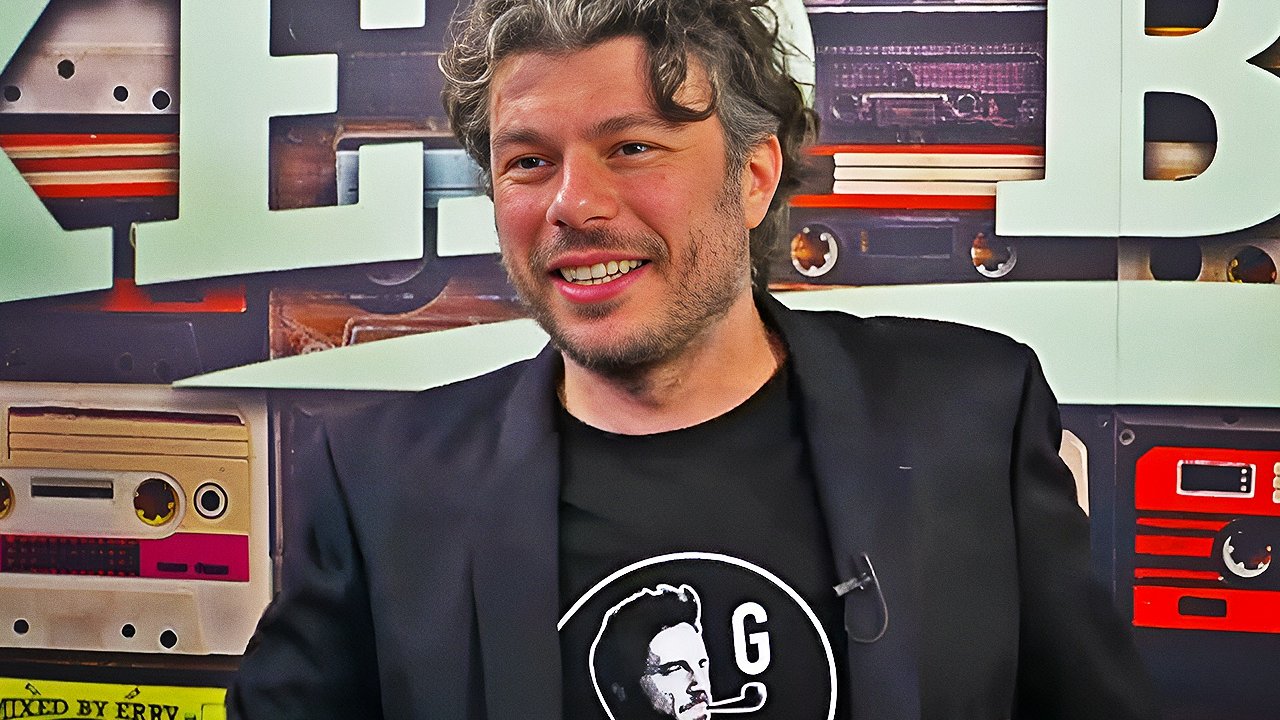 If you were there you probably still have the tapes Mixed By Erry hidden in some drawer. If you are very young, on the other hand, maybe you don't even know what a cassette tape is. You may have never even seen one. Today physical support is a vintage thing, for romantics. Yet in the 80s allowed brothers to build an empire.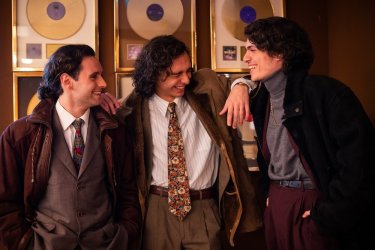 After the trilogy of I stop when I want and the movie The incredible story of the island of roses, Sydney Sibilia returns to tell a story with human ingenuity at the centre. This time, however, he plays at home: the director of Salerno he himself had some Mixed By Erry. Ma what are the Mixed By Erry? Let's start at the beginning: high-quality copies of original tapes, with a couple of other artists' songs chosen by Enrico Frattasio, said Erry. Yes, you read right: the Spotify algorithm was born in Napoli. More precisely in Forcella.
Sibilia tells how Enrico, together with his brothers, managed to set up a business so widespread and vast that it could be transformed Mixed By Erry (this was also the name of the store) in the first record label in Italy. Those were different times and copyright laws weren't like the ones we have now: yes, i Frattasio brothers they were the first pirates of Italy. Just as a result of their activity the law changed and they were sentenced to four years and six months in prison.
For the roles of Enrico, Peppe and Angelo Frattasio Sibilia discovered three new talents to keep an eye on, the actors Louis D'Oriano, Giuseppe Arena ed Emmanuel Palumbo. We met them all in Naples, at the Cinema Modernissimo.
Mixed By Erry: interview with Sydney Sibilia and the actors
Mixed by Erry, the review: copy it again, dj Erry
Mixed By Erry: the Spotify algorithm was born in Naples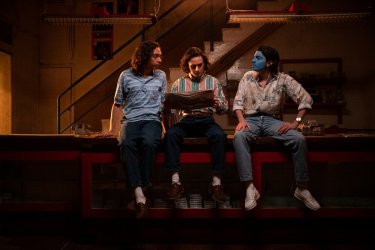 The Frattasio brothers' trade certainly has several obscure points, but it is undeniable that "dj Erry" had a brilliant intuition: to get customers to come back and buy more cassettes, at the end of each album he put a couple of songs that, according to him, could meet the buyer's tastes, so as to entice him to buy even more .
A human algorithm practically. The actor Luigi D'Oriano, who has the role of Erry in the film, praises the creativity of the original: "Enrico was so cultured, so ahead of the others that he invented this incredible, ingenious thing, which then certainly helped him to be more and more successful."
Agreed Sibilia: "Enrico is a true music expert. He came to the set and every time he said: I thought of a song that fits us well. And he wrote it to me on the script. I have the script with all his notes of the songs he suggested. Some are even in the film. The repertoire was that and he gave us some tips. A great music expert plus the human element is a super algorithm."