The second installment of Beijing Express ignites with the first controversies, the first quarrels and, above all, the first ones eliminations. This episode was undoubtedly very intense, with Costantino della Gherardesca and Enzo Miccio leading the contestants between unscented paths (sponsored by Shpalman), beautiful laundresses who don't wash handkerchiefs, and wrestlers who drink buffalo milk with dried fruit. A very nutritious drink, as the good Enzo Miccio also points out who never fails to make a little body shaming ai lottatori Kushti.
Having said that, I already feel Costa breathing down my neck, warning me not to waste time, so it's better to vote with our report cards from the second episode of Beijing Express
The Hypochondriacs – Grade 6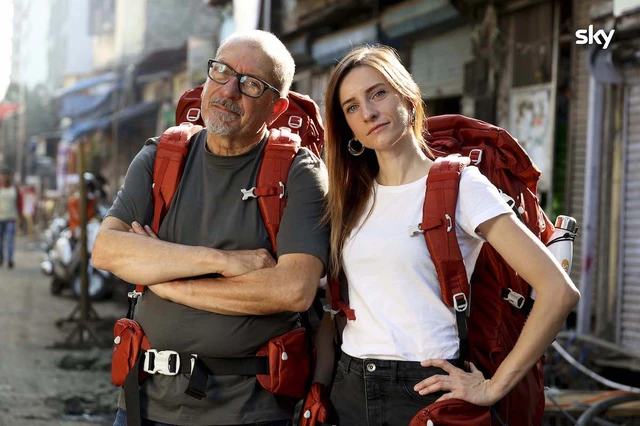 Darius and Catherine they hoped to the end that the tortoise would outrun the hare. We even thought at one point that it was the tortoise challenging Achilles in Zeno's paradox. Then we remembered that the Beijing Express Achilles doesn't even stop in front of drips, so for the hypochondriacs there was nothing to do.
The adventure alongside father and daughter Vergassola was exciting, even if too short. The duo experienced this race more as a picnic than a real race. On the street they also met the future Minister of Education (perhaps) and deciphered (in their own way) the Morse code of busy roads in India.
As if all this weren't enough, they discovered that there is a worse public transport service in the world than Atac. Although their bus made them very late, but at least it didn't catch fire.
It was good while it lasted.
Mother and Son – Grade 3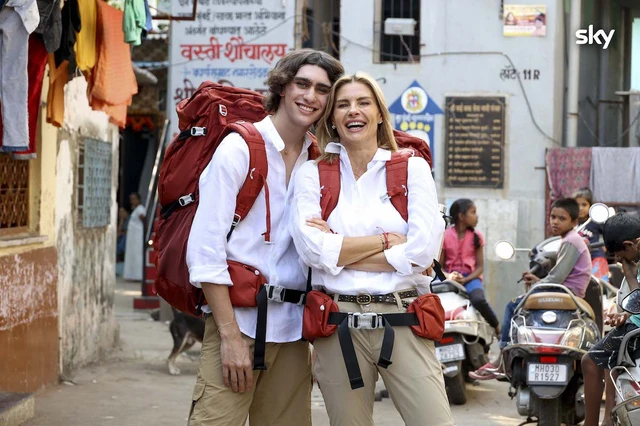 I probably should have given the pair a higher rating due to their resistance to physical misfortune. Then the Pulcinella theater of the Immunity Test comes to mind, e Martina Colombari who finds a personal bag holder forcing a poor Indian to carry her backpack. Luckily the unfortunate was on a Vespa and that he was also polite.
On the other hand Achilles is the classic spoiled kid who insists on going to that northern Rome party stating "don't worry, I know the way" finding himself at 3 in the morning wandering with Google Maps which recalculates the route every hundred meters.
Then when you get to the famous party there are drinks for 20 euros each and music dung. a bit like when Achille arrives at his destination and remembers that he has to be a good launderette, that's why he decides to have his mother do everything just to honor the woman, slave, shut up and wash. For everything else there is Karma.
Lawyers – Grade 1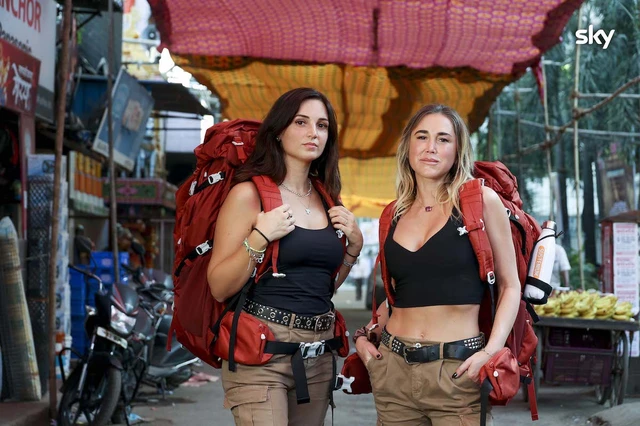 Rated 1 because in the end it is the person who is managing this race. Alexandra the Magnificent he even launches into a magical speech forgetting to read the rules first. Mirror, Mirror of my desires, who is the most villain of the Realm?
Joe (television expert) also said that in every reality show there must be at least one villain, and I think there is no need to say anything else. I'm only sorry for the poor Lawyer (sorry for the poor Lawyer) number two who has reduced herself a bit to doing Lawyer number 1's minion, who even laughed at the dung that ended up in her colleague's face. After all, there is no Yzma without her Kronk and, in this case, she really is Better not Call no Saul, that there is always the risk that Alessandra Demichelis will show up to do the putrefy in any soup as they say in my part.
PS maybe her parsley was stuck in her teeth, that's why she needed a cycles (for terronia colleagues: a chewing gum).
The Educated – Grade 8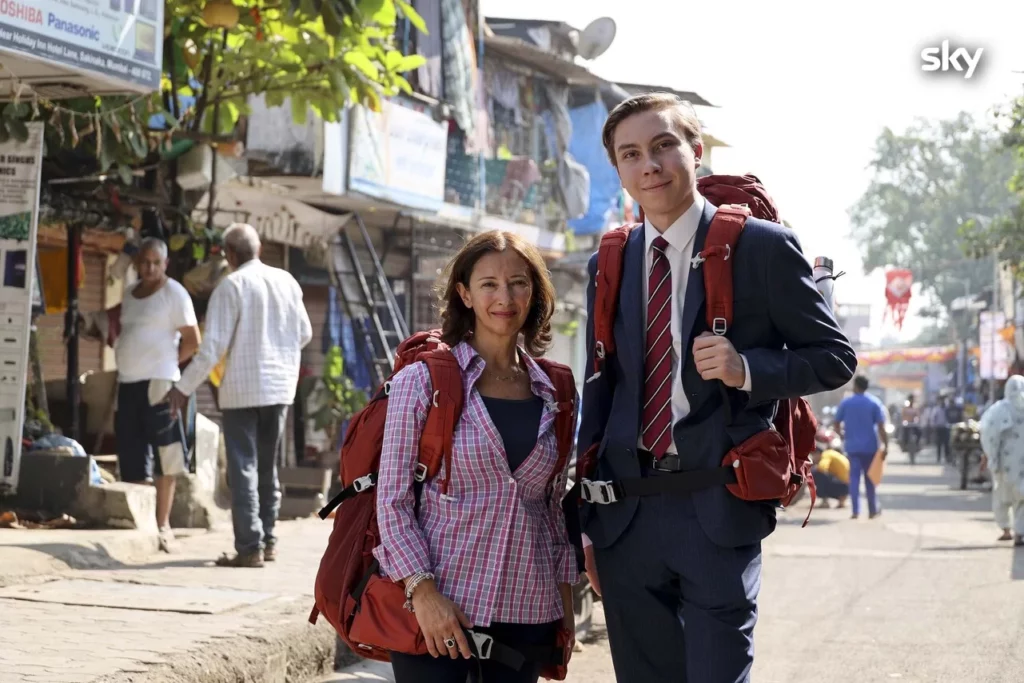 The Educated may not be the fastest, but they are certainly among the sportiest. We have seen them share part of the route with other competitors, get emotional with the children who have just finished school, and go shopping for chips in the village stalls. The duo is as close as ever, except that they finished last and only reached the third episoder grace and mercy of the Mediterranean.
In short, give us more Petolicchio and less Demichelis. Although someone should tell Andrea that the choice of the orange flag wasn't all that brilliant. On the other hand, would you pick him up on the street waving a huge orange flag?!
The Sicilies – Vote 6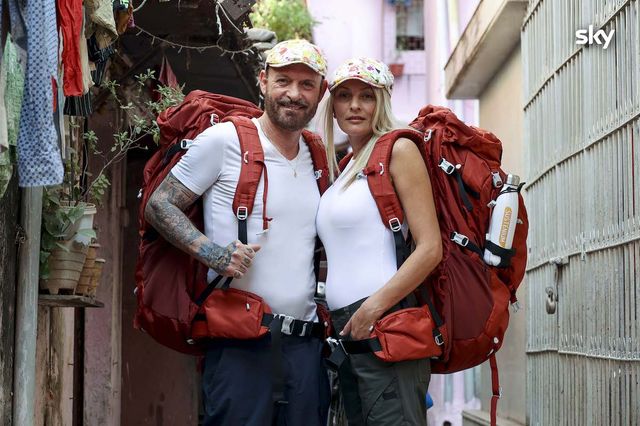 There are ways and ways to communicate. But no one communicates like Totò Schillaciwho shows us his polyglot skills, passing from Italian to English, with a magical touch of Indian and strictly Sicilian dressing.
In short, I would like to go to India just to greet everyone with the famous "Monasteryby Totò Schillaci. This is accompanied by the nice threats of divorce which he suffers from his wife from day to day. Let's just hope that for legal practices she doesn't turn to the Lawyers of Beijing Express, you never know that the latter want to demonstrate everything they can do despite being beautiful (like getting sidetracked by the Mediterraneans).
Italian Americans – Grade 8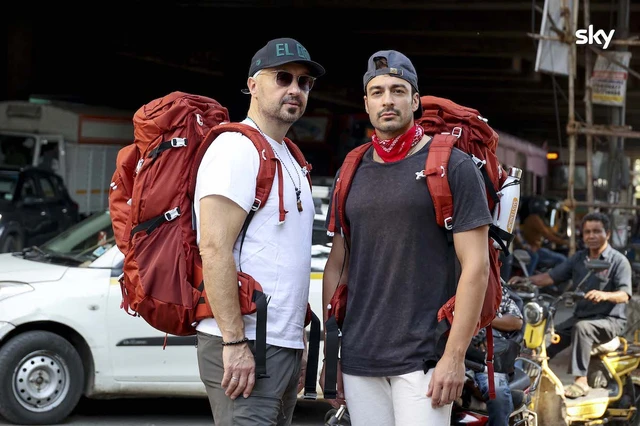 Beijing Express's baleful Karma also lashed out against Italian Americans in this episode. It was not only the good Achilles who felt bad, but also the poor one Andrew Belfiore, who was unable to enjoy the hard-earned bonus. Joe was evidently desperate too, and found himself having dinner all alone. A tangible sadness indeed.
I can't help but notice, at this point, that these malori have afflicted just two of the strongest couples of this edition of Beijing Express. Coincidences? I do not think so. All over the world it's called Karma, in my house they're called Eyes (and they're not those of the Heart).
We don't know if this thing made it to the restaurants in Joe's New York, but it sure came down to the potentially fired waiters from the guy who gave a ride to the Italian American couple.
The Newlyweds – Vote 10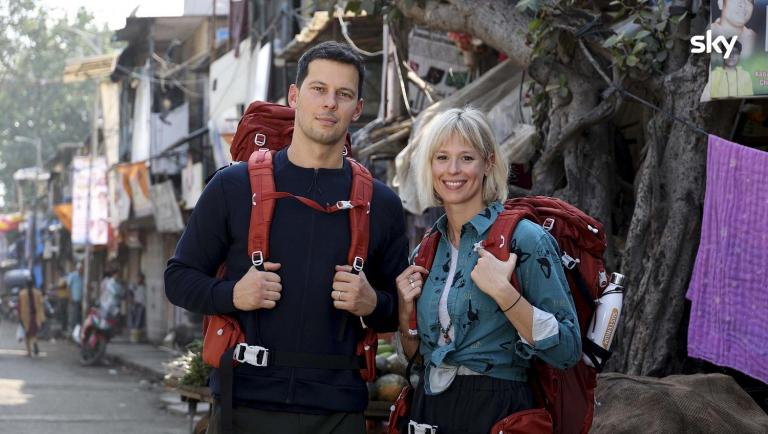 The Newlyweds have become The Betrothed. To baptize them like this are the super victorious Mediterraneans who, after all, are not so wrong. Federica and Matteo may have already got married, but in this Beijing Express experience we can say that they are facing the same number of obstacles as Renzo and Lucia.
There are even a few on their way Garbageman, but the important thing is always to bring home the fur. I Novelli Sposi are very good at this, just as they are good at piling people into a Tuk Tuk and carefree deciding to continue on foot for 12 km.
The Activists – Vote 4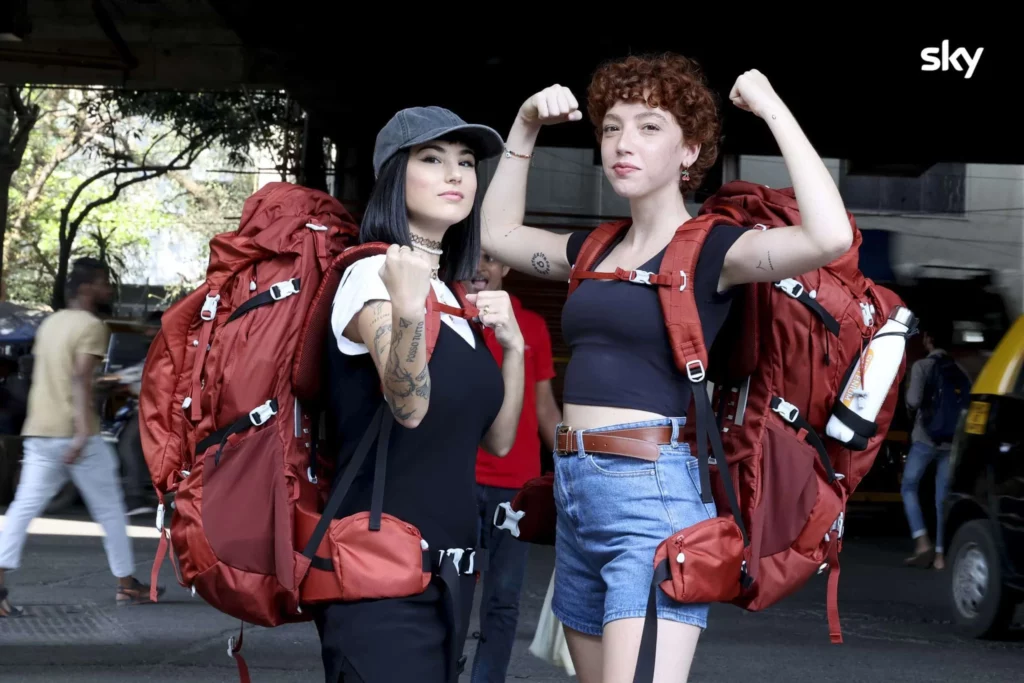 I still can't tell you if the funniest scene is Totò Schillaci saying Monastery to the people, Federica Pellegrini who shows her notes to a blind Indian, or Le Activists who ask the lawyers to wait for them while they they tie their shoes.
Much less fun was the adventure of Giorgia and Federippi who were looking for a bed in a village where no one spoke English. Who knows what would have happened without that space girl that he found her a place to sleep and also brought her a bed with sheets (perhaps because she heard them crying).
The Mediterraneans – Grade 7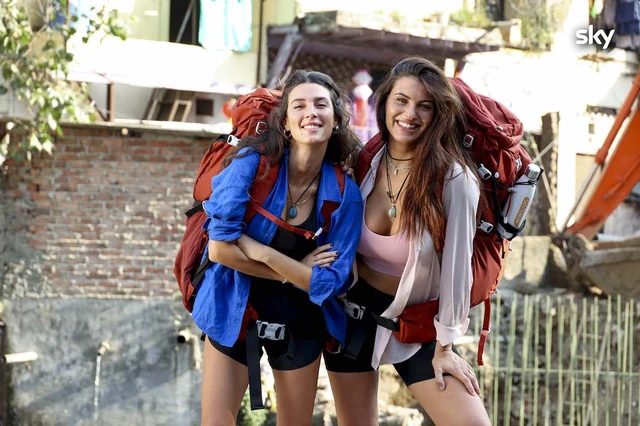 It is clear that Le Mediterranee has some saints in heaven or some Joe Bastianich in India. Their technique is that of deeply study their opponents. They've learned to make comebacks like the Betrothed, they've learned to sidetrack like the Lawyers, and they've learned to feel bad like the Son of Mother and Son.
The only difference is that poor Achilles was really sick, while the handsome young girls pretended just to get a ride. There is no doubt that their techniques are successful, in fact it is the second time we see them with the medal around the necksomething that makes Federica Pellegrini turn up her nose (and not a little) since, as a rule, she is the one with the medals around her neck.