Storm of love Will Ariane be discovered?
What happens in the next episodes of Love storm: Ariane will perhaps be discovered before leaving the stage? The awaited episode is now approaching in which we will say goodbye to the perfidious dark ladynow present in more than 500 episodes of the German soap opera storm of Love.
However, before reaching the long-awaited moment of greetings, some fans begin to wonder if all the subterfuges, lies, malice and intrigues of the woman will come to light before everyone's eyes.
Indeed, we know that Ariane is destined to leave the "Fürstenhof", but even before the big step he is preparing to make a new ruthless gesture: fake a pregnancy to dupe Robert.
read on after the commercial
At this point the Saafelds will want to put the woman out of the game once and for all, but Erik himself, his ex, will also want revenge on her. Robert, as a result, will finally open his eyes to all the lies of the woman thus deciding to put an end to their improbable love story.
Storm of love Ariane dies?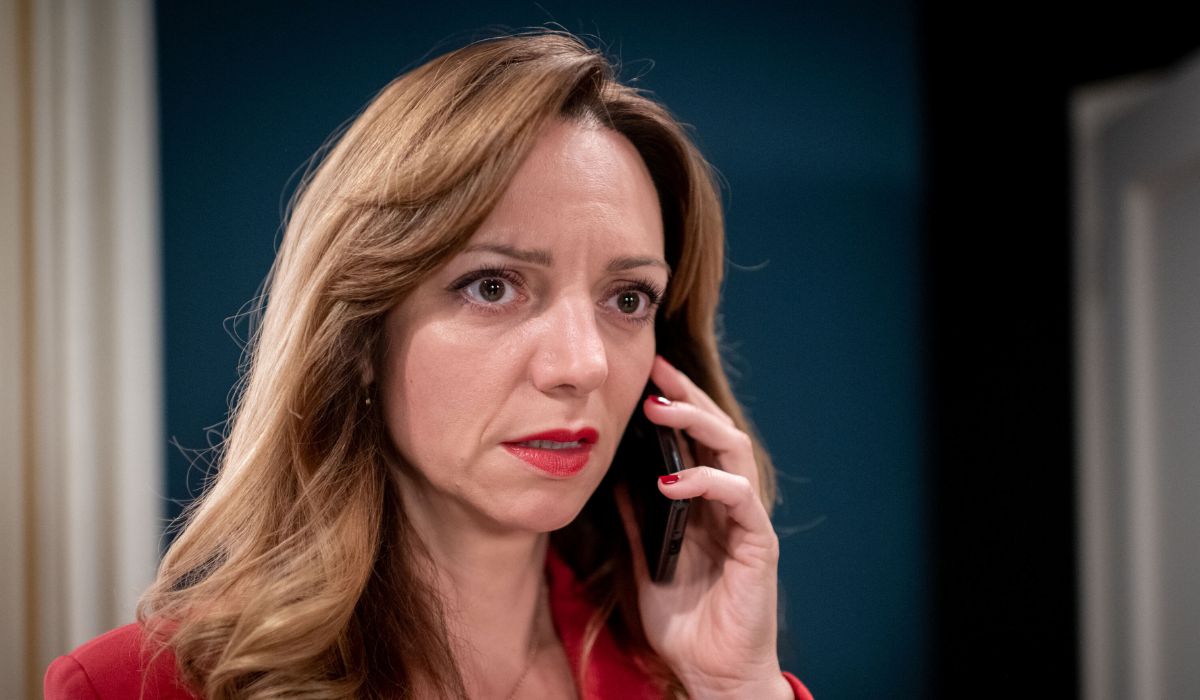 In the next episodes of Love storm Does Ariane die or is she discovered? Well, the German advances reveal that a misfortune is coming for the dark lady.
But nothing to do with death! His exit from the scene, in fact, will perhaps be even more painful than expected given that it will be caused by Erik himself.
read on after the commercial
The same man who had once promised her eternal love, now decides to testify against her with clear evidence on all his wrongdoings: blackmail, fake pregnancies and just as many fake illnesses. All of this will come out thus allowing the police to intervene and arrest Ariane for all his crimes.
Hence his latest revenge, namely that of seeing the odds of the "Fürstenhof" ad Alexandra Schwarzbacha former girlfriend of Christoph who he left to marry the very rich Xenia.
Hoping to pass the baton to the new dark lady, in reality Ariane can't even imagine that there is still some feeling between Alexandra and Christoph. The bankruptcy of the woman is now total.