The first trailer of Mrs. Davis gives us a taste of Damon Lindelof's new effort, coming soon on Peacock.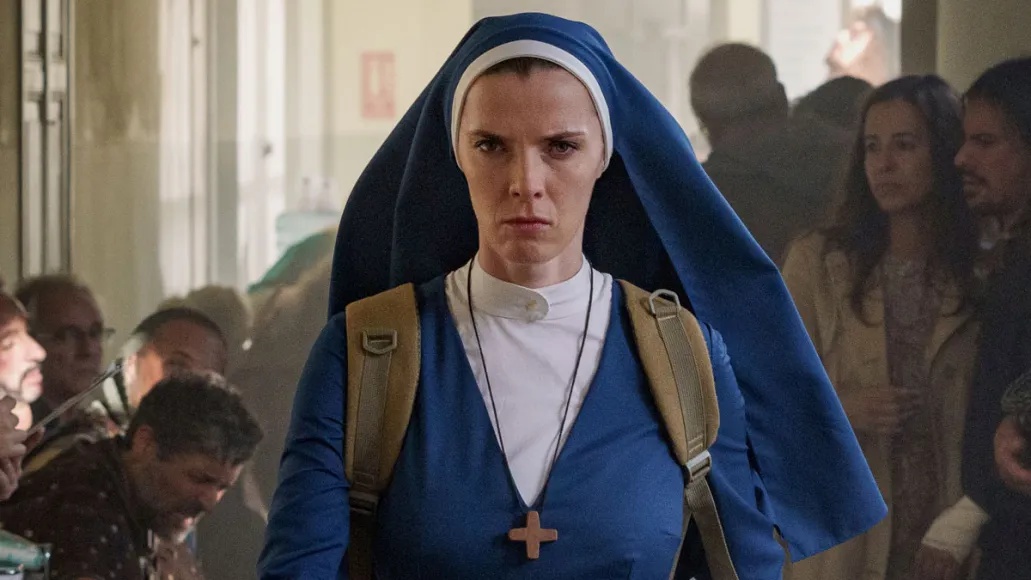 Peacock has finally released the first official trailer Of Mrs. Davisthe new tv series of Damon Lindelof, at the center of which we find some reasoning specifically connected with artificial intelligence. These new images were made available ahead of the show's premiere at the South by Southwest festival and expand on what we've already seen in the previous teaser.
Based on what we know so far, Mrs. Davis tells the story of an artificial intelligence that gradually begins to take control of humanity, affecting more and more people with its influence. We meet Nun Simone (Betty Gilpin), a young churchwoman who manages to resist the power of the AI, until an agent controlled by her tells her that she is destined to search for the Holy Grail. From all this a real battle will develop in which human resistance will also come into play, led by Wiley (Jake McDorman), ex-boyfriend of the protagonist. What has been said so far shines through in the trailer, albeit outlined by a touch that alternates playful and light moments with even serious developments.
Betty Gilpin will play a nun who fights an AI in Damon Lindelof's Mrs. Davis series
Mrs. Davis will consist of eight one-hour episodes. The first 4 will be released on April 20th while the following ones on May 18th. Also starring: Andy McQueen, Ben Chaplin, Margo Martindale, David Arquette, Elizabeth Marvel, Katja Herbers, Chris Diamantopoulo, Ashley Romans, Tom Wlaschiha, and Mathilde Ollivier.