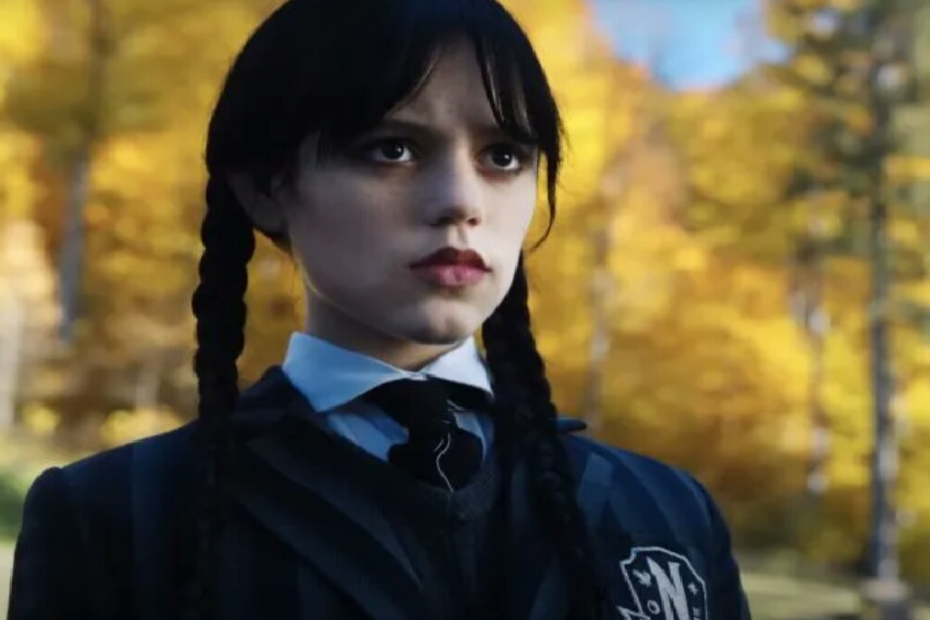 Jenna Ortega is one of the absolute protagonists of the sixth chapter of the horror saga Scream, currently in cinemas. However, the actress does not owe so much to this film the enormous fame she is enjoying in this period as much as at the show on Wednesday Addams, which was last year's most popular TV series. For months, the video that portrayed her dancing as the Addams' eldest daughter circulated everywhere and her number of followers on her social networks grew dramatically. Wednesday it also broke all records and became the Netflix TV series to have obtained the best debut ever on the platform in the first month. We are sure that Jenna Ortega so be very happy to be the face of such a show. So it amazes us that at first she thought of turning down the part of her because she was tired of acting on tv, after taking part in Jane the Virgin and the second season of You.
You got it right: Jenna Ortega turned down the role of Wednesday Addams several times because she wasn't interested.
The actress told this background in an interview with The Times UK, which was released on March 15. During the chat with the reporter Jenna Ortega admitted that, when she first got the offer to star in the new Netflix series, she trashed it. She explained that at the time she wanted to focus solely on her career in cinema and feared that being part of the cast of a series could limit her. She explained:
"Got the email, ignored it. I've done so much TV in my life, all I ever wanted to do was film acting. When I started acting, I don't mean nobody believed in me, but at the same time nobody believed in me. You have to prove yourself. It's only in the last three or four years that I've had the chance to devote myself to cinema. I was afraid that by being cast again in another TV show, it might prevent me from doing other jobs that I really wanted and cared about. The only reason I've come back to consider the offer is because Tim (Burton, director and executive producer of Wednesday) is such a legend, and we just happened to get along very well. But even then I said no at least a couple of times."
If you decided to give a chance to Wednesday it was thanks to Tim Burton: the actress had, in fact, a strong desire to work with the visionary director. When she got to know him, she also discovered that she shared her own ideas about the direction she needed to take the show. Thankfully Jenna Ortega overcame her skepticism and landed the cast of the series that changed her life.
Meanwhile, Jenna Ortega has ensured that the second season of Wednesday: «It will be more horror and less romantic»