Mare Fuori 3 has reached its penultimate appointment. In fact, the third season will come to its conclusion next week, but don't worry: filming will start again in May, and the story will thus be able to continue. Now that we have reached this point, starting to sum up is a must and, fortunately, the summary of any speech is that Mare Fuori 3 has carried on a worthy third season. The ending remains the only obstacle to overcome and, once this is done, everything can be considered absolutely promoted. There are few mistakes that Mare Fuori 3 has made during this third season, and none of these can be considered serious. The first certainly concerns the character of Filippo, a protagonist who in this phase of the series has become more of a sidekick than a pillar. Confined to his relationship with Naditza, Philip soon became a subordinate sentence, and no longer the main one. Certainly less obviously, Carmine also had a decidedly more limited role in this third season. His relationship with Rosa Ricci has in fact become all-encompassing to the point of no longer favoring certain topics and characteristics that we had certainly appreciated in previous seasons and that had made him the Carmine we love.
But in Mare Fuori nothing stands still, and in the same way the relationship between Carmine and Rosa continues to grow while an earthquake destroys an already precarious balance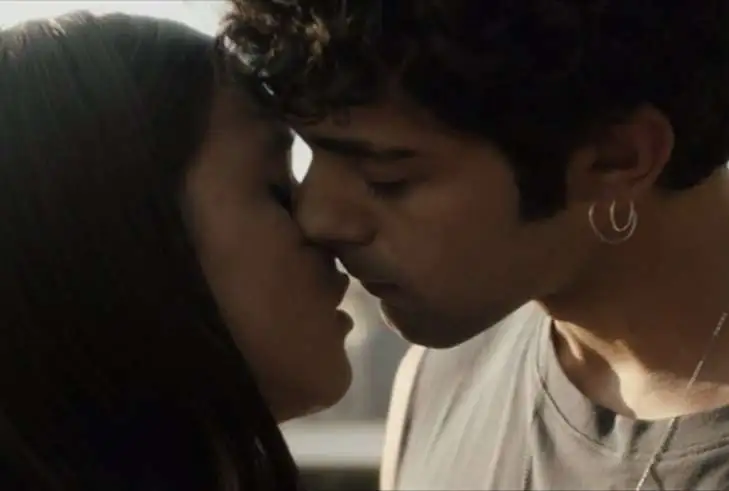 It's a fact: the character of Carmine, in this third season, was written with the aim of continuing his intricate relationship with Rosa Ricci, Ciro's sister who can't go beyond the fear of the fight that it has always existed among their enemy families. But to all of this there is a but: no one had ever looked inside Rosa Ricci like Carmine did, no one had ever shown her that they really know how to discover her inner demons. Nobody. Nothing at all. Not her brother, not her father, not a friend. Carmen only. For the first time next to him she Rosa feels that she is understood, di be the winning lottery ticket, and not the wrong one that anticipates a new failure.
In this penultimate episode Rosa finally discovers what Carmine really thinks of her, thus managing to get closer to him. I'm in a complex situation and, of course, I'm only safe behind bars. No one out there would ever accept such a bond. They both know this well, but for the first time – in this episode – neither of them cares. What's out stays out at the moment there are only them and everything they have denied themselves for a lifetime in favor of the family.
It would be nice to see Carmine 100% like in the rest of the seasons but, as mentioned before, nothing too serious. From a certain point of view, in fact, i however, the two characters are growing individually discovering – through this relationship – that living for oneself is possible, that the most important choices will be those that will be made alone without the interference of anyone else. The time to grow up has arrived, and they are finally ready to welcome it.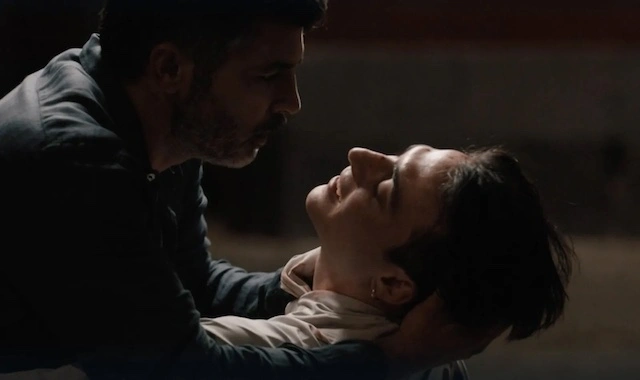 As also seen in the previous episodesthe character of Edoardo has officially become indispensable. The era of Edoardo has now arrived and, given what we have just seen, it could be extremely dramatic. Victim of an attempted murder, Edoardo tries to find shelter right there where he would never have wanted to go, right there where the bars are too many but you can still see the sea outside. Wounded and unconscious, the boy collapses in the captain's arms proving once and for all what his home really is.
Of all the characters, Edoardo's is certainly the most indefinable. His attitudes are often untranslatable and confuse the viewer. Sometimes you think she wants to get out of that life, sometimes she wants to continue it because she's the only one he knows. During the last few episodes something is starting to move in this sense, anticipating a possible positive change of course for the protagonist, but unfortunately in the current state of things we don't even know what will happen to it, if it will still be there tomorrow.
In fact, the episode ends with an unconscious Edoardo. We don't know how he is, what will happen to him, what we will have to endure during the last appointment. We only know that, like the rest of the characterswe can only hope that Edoardo will be able to return finally experiencing a new phase in his life. Whether it's with Carmela or Teresa it doesn't matter: what matters now is that Edward's era does not come to an end. There is always time to make a revolution, and Edoardo must return to flourish.
13 curiosities about Mare Fuori, the fiction that is rewriting the canons of Rai seriality