There are moments that hit you full face, throwing you helpless into the depths of the ocean. They are meetings, people, or more simply the cases of life: behind the pats on the back, a promise is hidden for a call that will not arrive, a darkness that advances overwhelming you. Then that same case that turned its back on you remembers you, and smiles at you. Light begins to filter through those thick waters; and then you start swimming, going back to the surface, breathing again.
Brendan Fraser, Ke Huy Quan, Michelle Yeoh e Jennifer Coolidge: different talents, who have marked different years and generations, but with a similar destiny. Four names, four phones that have stopped ringing. Theirs are careers launched towards a breathless descent, which has allowed them to become part of a cultural heritage of universal caliber. They were the Geisha who moves in martial arts steps; the adventurer who fights against mummies; the Goonie who never says the word "death"; Stifler's mom.
Then nothingness; an uphill journey that stops, until that revenge so much narrated on the screen becomes part of life, allowing them to return to shine in that firmament that rejected them as a guiltless Lucifer.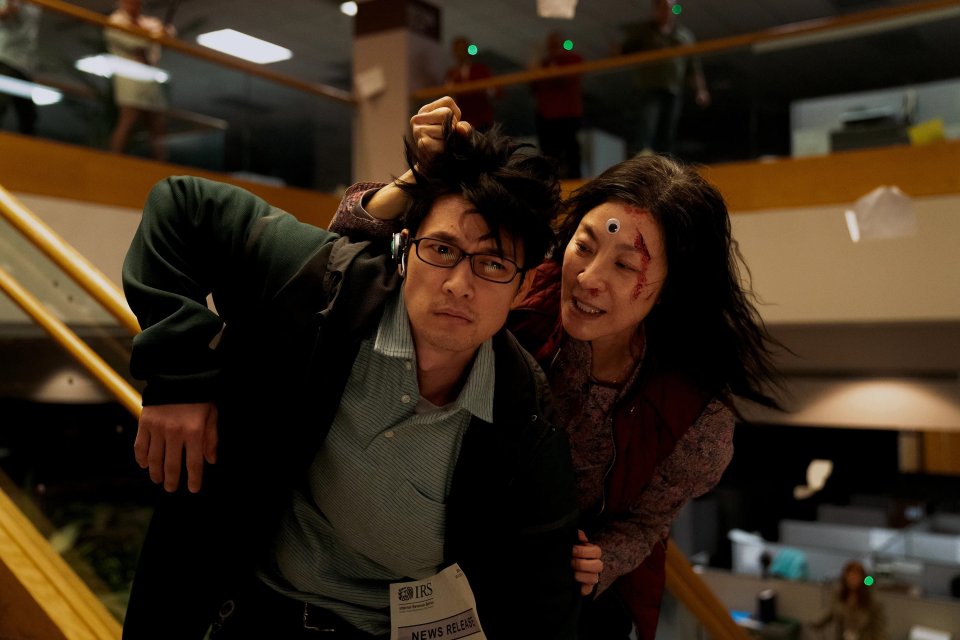 Not only Brendanaissance, i.e. the rebirth of Fraser's career: in the last two years we have witnessed the personal and professional renaissance of other interpreters, whom the world of critics, spectators, and members of associations such as those of the Academy, have seized and rewarded , in the wake of impeccable interpretations. It is the narrative of second chance, a theme dear to Hollywood, narrated and internalized, realized and experienced on and off the set. It is reality that pierces the screen, letting fiction and everyday life meet to find that lost star on the ocean floor and make it shine again. A revenge at times bitter, painful, but which in the end left the sweet taste of (re)winning on the palate of Fraser, Coolidge, Yeoh and Ke Huy Quan.
Brendan Fraser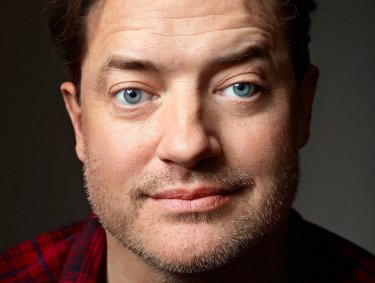 It was the late 1990s and early 2000s. Among the many actors whose on-screen appearance lulled the viewer into their comfort zone was this one: Brendan Fraser. From George King of the Junglemoving to The Mummyuntil Deviled, the actor became the symbol of that period of childhood and (early) adolescence in which we were happy, but we didn't know it fully. Perhaps, however, Fraser was not so happy really. Behind that good-natured and affable smile were the first signs of that monster that would have distanced the actor from the cinema and from everyone's eyes. It hasn't been easy to overcome depression, and come out of your shell.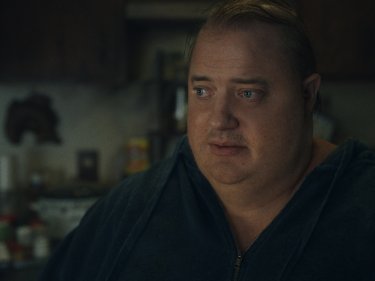 It was not easy to return to the center of that world that gave him so much, but took away a lot, physically, mentally and psychologically. Then on his way Fraser met Darren Aronofsky, a director with the unique ability to take a frail, dented, but not destroyed actor and put him back together like a gold-decorated Japanese vase. And so, like Mickey Rourke before him, Fraser too started walking again and, step by step, like his Charlie at the end of The Whalewas able to rise to the sky of the greats, holding close to that much coveted, as well deserved, statuette as "Best Actor".
Darren Aronofsky's The Whale is a physical experience
Michelle Yeoh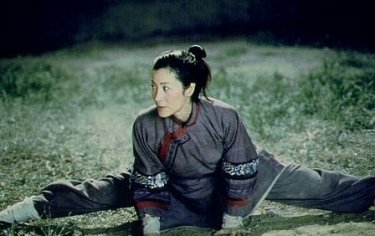 It is a body that twirls and a face that enchants, that of Michelle Yeoh. A light dress propelled by elegant movements, sometimes imperceptible, which hit the viewer in the face when they least expect it. From Memoirs of a Geishaa The tiger and the dragonpassing through Tomorrow never dies and more recently a Crazy & Rich e Last Christmas: at first glance, the name of Yeoh seems almost jarring in the context of this article. A career, hers, enriched every year by a new title, a new set in which to compete, a new character to create. Yet, according to what was revealed by the actress herself, there were agents, colleagues, other show business personalities, who did not want that career to be integrated with new projects. Too unsuitable for a world that runs fast and far from the artistic and interpretative canons brought to the screen by the actress: Yeoh in the short-sighted eyes of others had to say goodbye to her talent, declining new proposals, ignoring new projects such as Everything, Everywhere all at Once. Fortunately, the desire to prove that there is still a fire burning in the heart of the actress has prevailed, and the rest is history.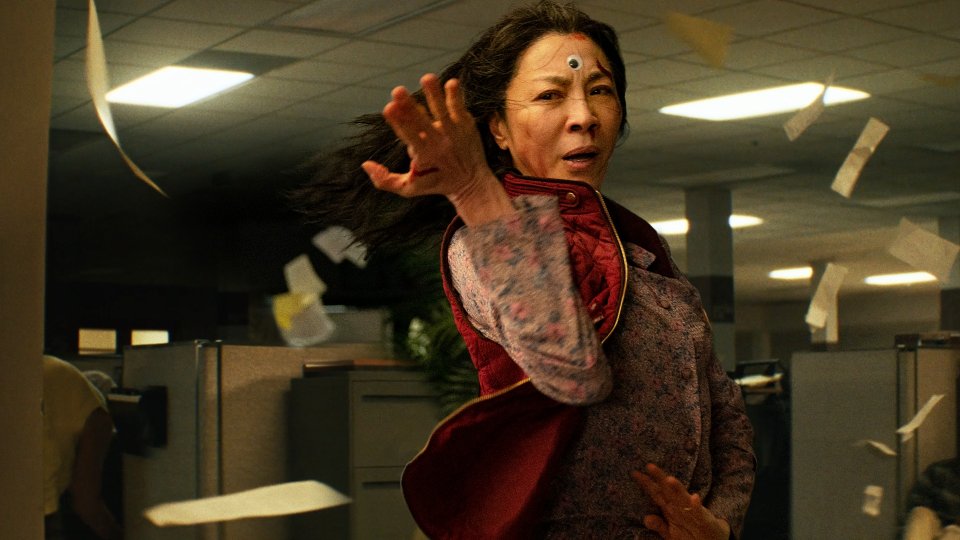 Ke Huy Quan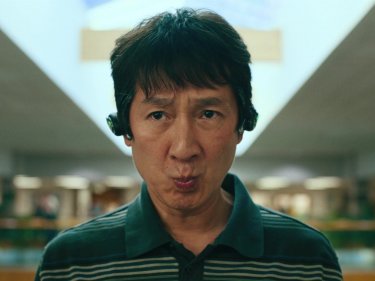 There is something boyish, pure, beautiful and touching about Ke Huy Quan. In the joy that emanates, in the gratitude that overflows in every clap of hands, or leap of joy, shines an incredulity for a return that is always hoped for, but always disillusioned. That child who from a boat departed from a Vietnam war and arrived in the American universe of great possibilities, his dream was truly realizing it. Before Indiana Jones and the Temple of Doomthen i Goonies, Ke Huy Quan soon rises to a symbol of a childhood lived and then lost, but still timeless, because it is easily recoverable with each viewing. Ke thus becomes an intergenerational myth, although his aura of eternal Peter Pan hungry for adventures soon begins to weaken.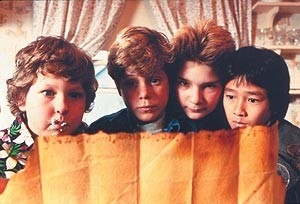 His light of dazzling optimism will leave more and more room for a rampant shadow for an absence filled only by the simulacrum of his cinematic characters. And so Ke Huy Quan himself stopped believing in that dream, he put it away in a drawer until the cinema that had launched it, and then dismissed it, calls him back. Attending a screening of Crazy & Rich the actor understands that all is not lost, and that perhaps the time has truly come for Asian cinema to join the American one. An extremely spot-on illumination given that shortly thereafter a call will take him back to where it all began: at the center of a film set. For Ke Huy Quan it is time to go back to believing, to reopen the drawer of his dreams and let himself be drawn into a cinematic multiverse entitled Everything, Everywhere all at Once. This interpreter really believed in a rebirth; he dreamed big, realizing that desire that every actor imagines in front of the mirror in his bedroom: holding an award and being able to say "Mom, I won an Oscar".
Everything Everywhere All at Once: between SAG and the Oscars, the reasons for an announced triumph
Jennifer Coolidge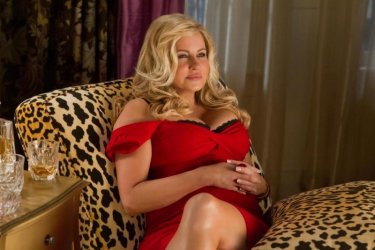 There are actors who, like meteors, light up the sky and then disappear into the darkness of the infinite universe. There are actors who pierce the screen and write history. And there are actors who trade their name for that of their character, becoming an icon, a myth, an immortal figure, but destined to vanish in the space of his appearance on the screen. It was 1999 when it was released in theaters American Pie and Jennifer Coolidge lost her identity to become Stifler's mother to all. With that ditzy air, and a first-hour Milf attitude, Coolidge became one with her character, letting herself be replaced by it. From the stepmother of_ A Cinderella Story_, to the role of Paulette Bonafonté in A career blonde, Coolidge finds herself perfecting a dress to wear over and over again, film after film, performance after performance. Her personality amalgamates until it mixes with that of the cinematographic type she always re-proposes in the guise of her extra, or comic sidekick.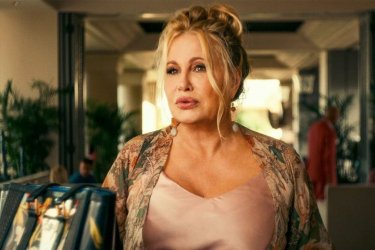 Mark White needed a character like that for his The White Lotus: an apparently frivolous woman, in the clouds, but careful to understand the low blows of the world around her, and to stun with the power of her own words. And so for Jennifer Coolidge that character who was her accomplice and obstacle in her advance along the Hollywood hill, now becomes an essential tool to illuminate a career in the shadows, and finally savor the warmth of the limelight. With The White Lotus come awards, Emmys, congratulations and merits to a character actress ready to relive a second chance, while remaining Stilfer's eternal mother for all.