By now we know, Euphoria It's one of the best products currently out there. HBO's first teen drama (aired on Sky and Now) is raw, true, without filters, scandalous and is aimed at an entire generation that observes itself on TV and sees itself again in those images and in that reality. He speaks to young people and adults, showing us even more than we are perhaps willing to see. Yet, it won us over with its unique aesthetic, its consistently spot-on musical choices, its captivating staging, its jaw-dropping direction, and most of all, its complex and incredible characters. The latter are not only divinely written, but the acting is so elevated as to give us authentic interpretationscompelling, complex and three-dimensional, both of the main and supporting actors.
So today we embark on the difficult task of ranking the 5 actors who best played their character in Euphoria.
Very difficult because the show has one of the best casts on TV, both as regards the young roles and in the adult parts, both in the key ones and in the secondary ones – although in the latter there are less possibilities to shine for the less time on the screen – and inevitably someone will be left out. Therefore, we just have to start our ranking and we will start from the fifth position.
5) Eric Dane – Cal Jacobs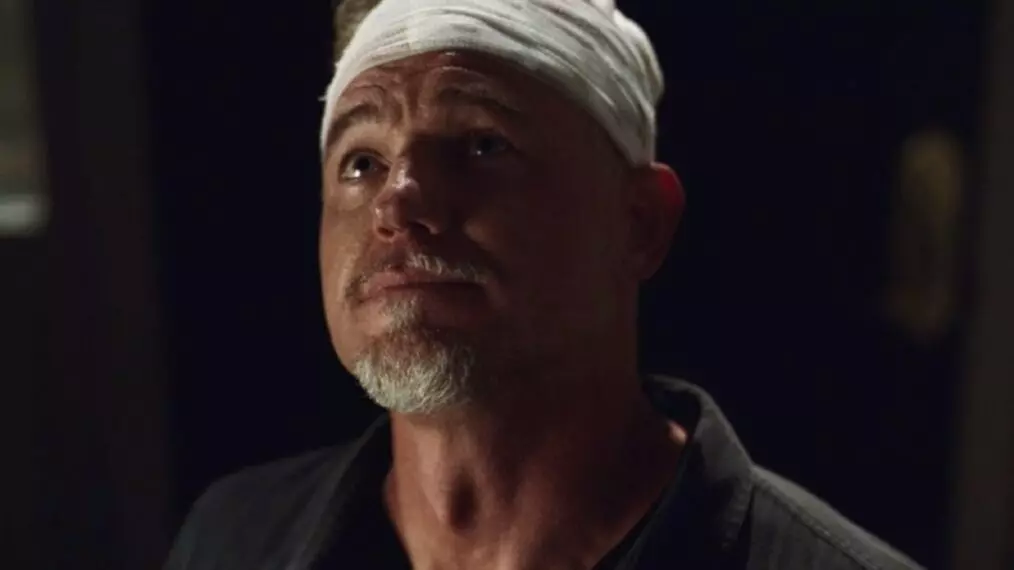 When we think about Euphoria, the younger actors come to mind and, we admit, we were rather undecided about who would have conquered the fifth position of this ranking. Why Angus Cloud he did an extraordinary job as Fezco, a boy who was loyal and tender but who had to learn from life to be tough. AND Colman Domingo he was so natural like Ali that he didn't even look like he was acting.
But if we have to choose one of the adult performers, we can only turn to Eric Dane, who deserves to open this piece because he was incredible as Cal Jacobs in Euphoria.
Of course, the character is perhaps the darkest of the TV series on HBO, Sky and Now: he is Nate's frustrated father who, to escape from a family he can't stand, leads a second life; in addition, he has incorporated the concept of toxic masculinity within himself, projecting his insecurities onto his problematic son. He's a horrible man, yet the show managed to make us empathize with his story, with hiding himself, with the desire to feel young and in love again, with that dance with an imaginary Derek in the bar of his adolescence. Dane was great at portraying every nuance of Cal, humanizing him. And what about that monologue where he came out and destroyed his family at the same time? He made that moment brutal and funny and bizarre and uncomfortable all at the same time, playing it perfectly. Not to mention the scene in Fezco's shop and the expression on his face when they talk to him about Jules, or the intense confrontations with Nate: whether it's the one in the first season or when the young man hands him over to the police in the second, the two together make Sparks.
4) Hunter Schafer – Jules Vaugh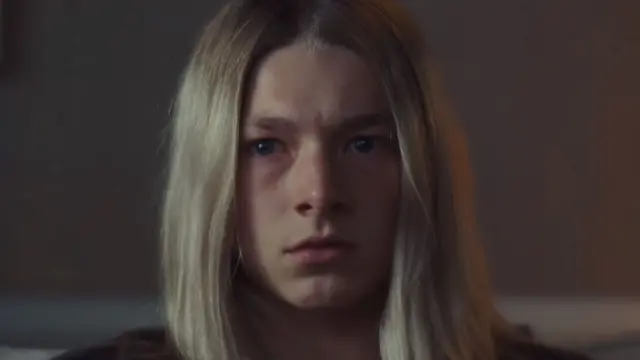 Like all the characters of EuphoriaJules is also deeply complex. Full of life, cheerful, original and beautiful, we slowly discover her very painful past: she was interned by her mother in a psychiatric hospital, she was bullied and self-harmed and is facing the sexual transition helped only by her father, while experiencing occasional relationships with adult and violent men to fill that void given the need for love. Which she will find in Rue, even if she doesn't realize it right away.
The HBO TV series (seen on Sky and Now) is very good at not ignoring Jules' gender identity and at the same time not reducing it to just this, showing it to us in the round. And he succeeds thanks to a great Hunter Schaferin his first major role.
The actress, with an energy unique to her, is so natural and human as Jules. She shows us the best and worst sides of the character with the same honesty and sincerity, because Jules is sensitive, caring and sweet but also impulsive, selfish and desperate. With Zendaya, she shares spectacular chemistry, both in heartwarming scenes during the honeymoon phase of their relationship and heartbreaking ones near the end (like the surgery). Above all, she was superb in the special episode dedicated to her – and which he helped write – giving further nuances and three-dimensionality to Jules, as he talks about pain, inadequacy, loneliness, love for Rue, allowing us to feel the other side of the coin. Sure, in the second season she was more hidden and that's also why she stops at the foot of the podium, but her acting didn't even drop in level for a second in Euphoria.
3) Jacob Elordi – Nate Jacobs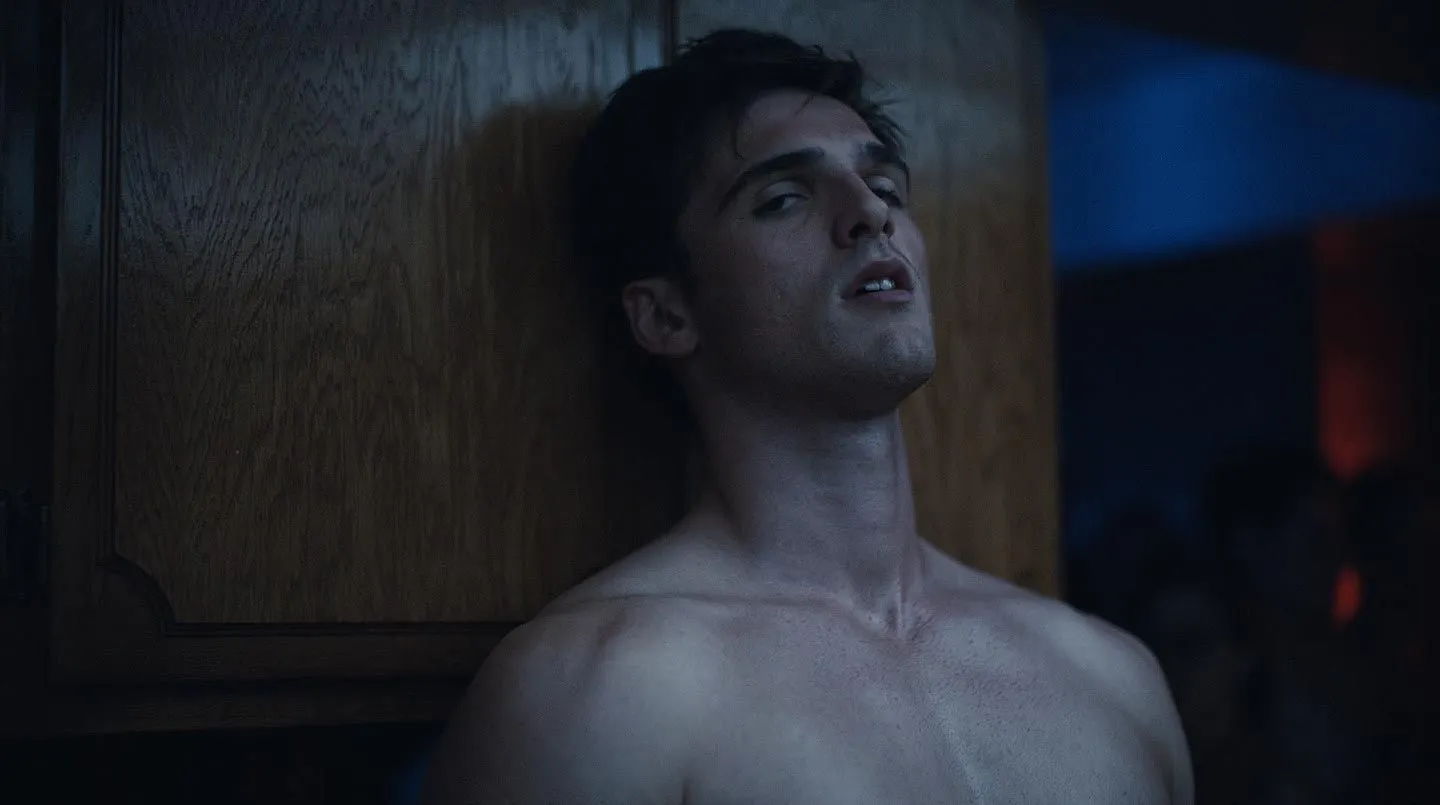 Few characters make us murderous like Nate Jacobs. He did such horrible things that when Fez hit him, we felt the greatest satisfaction: just think of the chilling scene where he pointed the gun at Maddy, then lay down on her and threatened suicide.
Nate is violent, sadistic, deviously cruel and controlling; yet, he is so complex and controversial. Indeed, Euphoria he lets us into his life, marked by a lack of love that leads him to try to dominate others so as not to feel abandoned, perfectly embodying the concept of toxic masculinity handed down from his father. To mark him deeply is the relationship with the latter, made up of lies that cause him enormous sexual confusion, psychophysical violence and missed hugs. Indeed, it is in one of the most intense confrontations of the show that all of Nate's fragility, pain, anger and fear emerge, in that nervous breakdown in which he cries and bangs his head and fists on the floor. And we cannot deny that we felt pity and sorry for him.
It's clear that we wouldn't have such strong feelings towards Nate if he weren't played by a magnetic Jacob Elordi in Euphoria.
Leave the shoes of the one-dimensional athlete in The Kissing Booth, displays the full range of his dramatic skills. With her imposing stature and her devilish good looks, Elordi disappears into the role, setting aside his personality to immerse himself totally in the world of Nate, showing no trace of his Aussie accent nor any hesitation about playing someone so manipulative. And while Nate may like to think he's in control, Elordi excels at showing the instability and traumas ingrained in the character.
2) Sydney Sweeney – Cassie Howard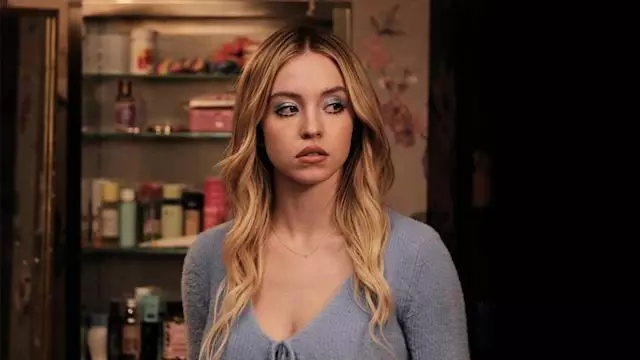 What an incredible character Cassie Howard is. She was such a sweet girl when we met her, with such a warm light illuminating everything. But, like the Moon, it has a dark side, which cannot be seen. She too has an addiction and it's called male validation, born of not having a father and being sexualized from an early age. However, she has always found the strength to get up again, until Mckay abandoned her after suffering a miscarriage. Because she, although aware that she was too young to be a mother, a son, maybe, she would have loved her for her essence, not for her appearance. And then, she goes into a downward spiral where she sleeps with her best friend's ex, without thinking about the consequences of her act. It is easy to despise it, because it is easy to understand it.
Cassie is real, full of fears and flaws, who doesn't learn from mistakes and just carries on, heedless of others, heedless of himself. Above all, he is a victim. Of those who abandoned her, of that toxic love that lives as an opportunity without understanding that she is consuming it, of herself because she doesn't love herself. But she wants someone else to do it.
We get to prove all of this thanks to Sydney Sweeney's wonderful performance in Euphoria.
Perfect in representing the evolution – or rather, the descending parable – of Cassie from good to "bad", The actress brings such vulnerability to this character that we may disagree with her, but we would never really hate her. We feel her desperation, her longing for love, her selfishness, every single emotion of hers, that emotional breakdown on stage where Sydney Sweeney hit us straight in the soul with a very powerful work, proving that she is more than her body and of her pretty face.
1) Zendaya – Rue Bennett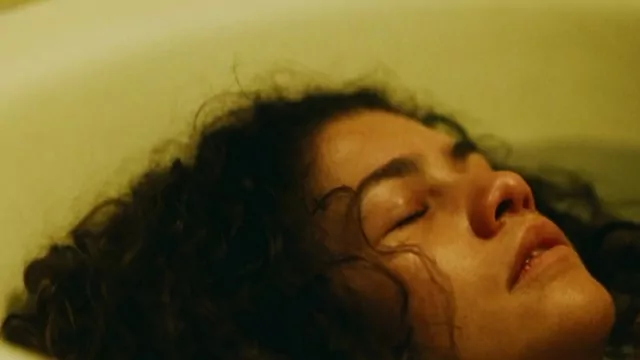 If on Sydney Sweeney and Jacob Elordi we were undecided about who to put in second or third place, there was never any doubt about the winner and not just because she won two Emmys and a Globe. It was not an easy task for Zendaya, accustomed to a completely different type of character. Rue is complex, dark, problematic; she manages her traumas and her psychic problems by throwing herself headlong into drugs. Still, the actress passes the test with flying colors because seeing her as Rue it's mesmerizing, so much so that in the special episode with Ali it didn't feel like a play but pure reality.
He is capable of enthralling the action on the screen, of moving from drama to comedy with ease, of giving us pearls of startling lucidity and of captivating us with the charm of off-screen narration. Zendaya he channels Rue's nuances perfectly, making her a real and relatable character in her vulnerability. She can be sweet to Gia, Jules and Lexi, but also ruthless if they get in her way. She is touching when she reads the letter to her father or chooses her family instead of getting on that train; she destroyed us in the first ending, in her continuous search for drugs that Fezco tries to stop, receiving insults, begging and malice from behind the door; she breaks our hearts as she dances alone imagining it's her with her father; she is terrifying and heartbreaking when she, completely out of control, she unleashes all the anger and disappointment on those who love her, she throws herself into traffic, steals and runs away from the police. All to return to the oblivion of addiction. Or of death.
But it also gives us hope, at the end of season 2, that he can come out of the dark. Finally. And we have Zendaya to thank for the emotions and teachings conveyed through Rue. Because she is Euphoria's one and only heart.
As we have seen, many have stayed out. From Angus Cloud to Alexa Demie (Maddy), from Maude Apatow (Lexie) to Storm Reid (Gia), passing through Colman Domingo, Nika King (Rue's mother, Leslie) and the young revelation Javon Walton (Ashtray). And these are just a few, but we can't list all the cast of the show on HBO, Sky and Now, or we would never finish and such a piece would not make sense. So, I would say that the time has come to give you the floor, asking yourself: do you agree with our ranking?