Hugh Grant praised the beauty of Four Weddings and a Funeral colleague Andie MacDowell, with him on stage at the 2023 Oscars, calling himself a scrotum in comparison.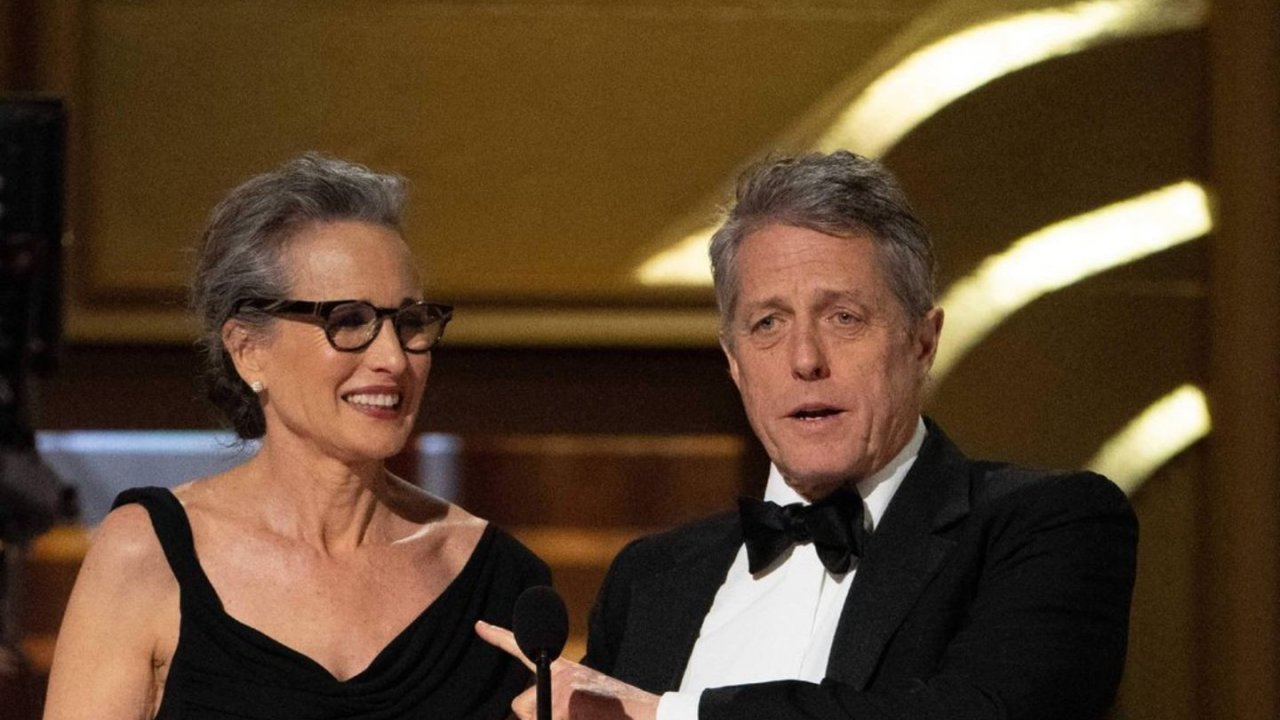 The stars of Four Weddings and a Funeral, Hugh Grant e Andie MacDowellwere the protagonists of a small reunion on the stage of the Oscar 2023during which the English star defined himself a scrotum compared to the beautiful colleague.
Hugh Grant and Andie MacDowell appeared on stage at the 2023 Oscars to present the award for Best Art Direction.
"We're actually here to do two things. The first is to raise awareness of the vital importance of using a good moisturizer. Andie has been using one every day for 29 years"said Grant, pointing to MacDowell, before pointing to himself and jokingly: "I've never used one in my life. She's stunning, I basically look like a scrotum."
https://www.youtube.com/watch?v=kjeSeTB-Fmw
Glass Onion, Hugh Grant confirms: "I'm married to James Bond, even if I don't understand why"
Previously, Hugh Grant seemed a little less bright and a lot more bored when he found himself answering questions from ABC reporter Ashley Graham in a video that quickly went viral. Fortunately, the stage of the Oscars restored the good mood to Grant, co-star alongside Andie MacDowell of the hit Four Weddings and a Funeral in 1994.