The first teaser for the new season of the Disney+ series Only Murders in the Building reveals guest star Meryl Streep.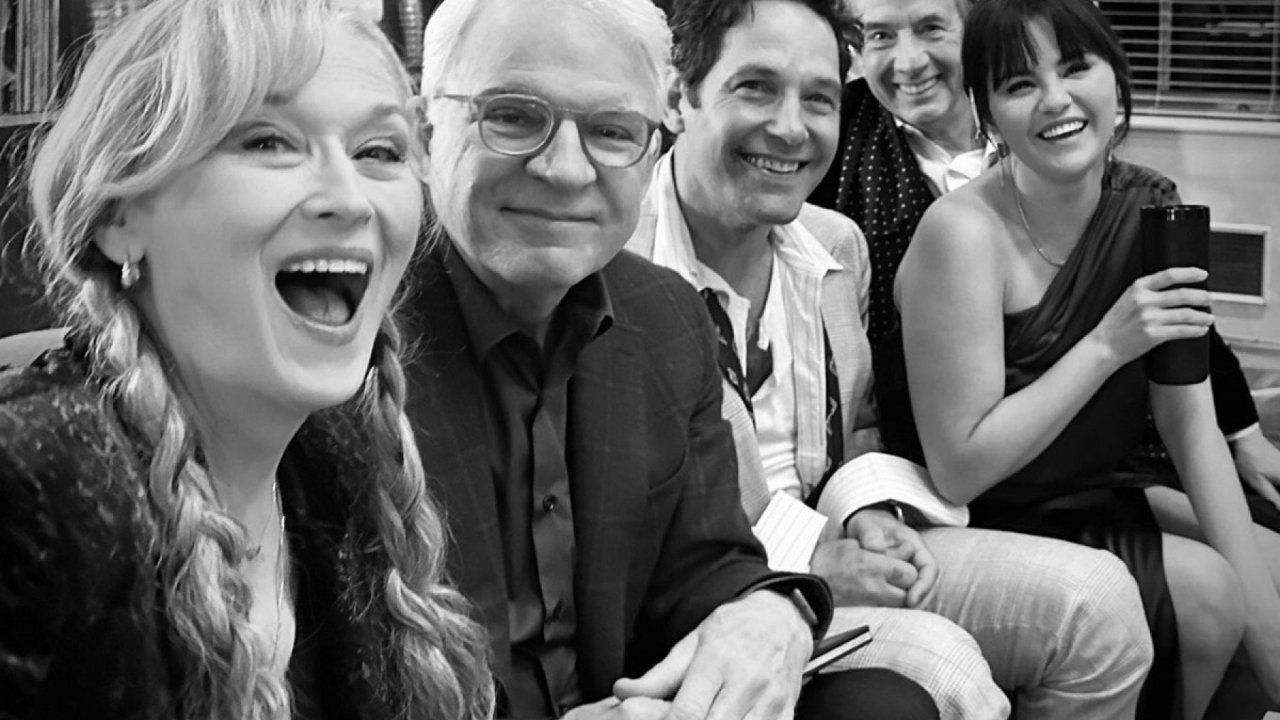 Disney+ has unveiled the first images from the third season of the acclaimed original comedy series Only Murders in the Building. Il primo teaser of this season aired yesterday during the 95th Academy Awards and offers a first look at the guest star and Oscar winner Meryl Streep which will be featured in the series, coming soon to Disney+.
From the minds of Steve Martin, Dan Fogelman and John Hoffman, Only Murders in the Building follows three strangers (Steve Martin, Martin Short and Selena Gomez) who share the same obsession with the true crime genre and suddenly find themselves involved in a murder. When a grisly death occurs in their exclusive Upper West Side mansion, the three suspect a homicide and use their extensive knowledge of the true crime genre to investigate. While recording a podcast to document the case, the three uncover secrets of the palace, which concern events that happened many years ago. Perhaps, the lies that the protagonists tell each other could be even more explosive. They quickly realize that the killer may be hiding among them, as they try to decipher the clues before it's too late.
Don't Look Up: Meryl Streep's nude scene comes from her improvisation
The co-creators and writers of Only Murders in the Building are Steve Martin and John Hoffman. Martin and Hoffman are executive producers along with Martin Short, Selena Gomez, This Is Us creator Dan Fogelman and Jess Rosenthal. The series is produced by 20th Television, part of Disney Television Studios.