Drew Barrymore recently said she has an object she cares about inside her dressing room: a photo of her as a child next to Steven Spielberg.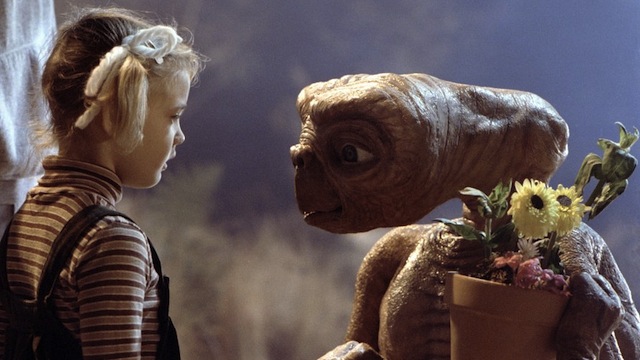 Drew Barrymore revealed that he has an item in his dressing room that he particularly cares about and that is a photo with the director Steven Spielberg from which it was directed to ET the Extra Terrestriala film released in cinemas in 1982.
In an interview with The Wall Street Journal, the host and producer of The Drew Barrymore Show said that the object she loves most is inside her dressing room, and it is a "photo of me and Steven Spielberg on the set of ET". The actress has in fact lent her face to Gertie, the little sister of Elliot (Henry Thomas), the boy who helps ET to return to his planet.
Drew Barrymore and Corey Feldman reminisce about their first date set up by Spielberg
"I didn't have a father, nor that kind of relationship with anyone, and he was so good and caring and kindDrew Barrymore said. "We still have a truly wonderful relationship. I thank him because if he hadn't chosen me, my life would have turned out differently. It's amazing how grateful you can actually be to someone".
The actress, who has shot numerous films since her debut as a child, has also confessed to living "to make him proud of me".
Even Steven Spielberg recently had an amarcord moment during an interview on The Late Show with Stephen Colbert, in which the director said: "ET is a pretty perfect movie".
"There are times when I see things I wish I could have done and I haven't done, other times I see things that would have worked better than what I see now years later. But ET is one of the few movies I've made that I can watch again and again".