"Every life hides and protects within itself all the others that have not been realized, that have remained only potential. And so each individual keeps within himself, like stowaways on a ship at night, the shadows of all the other people he could have become.
This is the core of the book "4 3 2 1" by Paul Auster, and I think it's perfect to describe too Banshee – The city of evil (very fitting Italian subtitle). In fact, all the characters who live in Banshee, a fictitious city in Pennsylvania, could have had different lives. Starting from the protagonist, Lucas Hood (Antony Starr), whose real name we will never know, who totally changed his life as soon as he set foot in Banshee, going from being a convict just got out of prison after 15 years, to town sheriff (role stolen from the real Lucas Hood, who was killed in a shootout). His life is changed when he decides to take possession of the identity of a stranger, who has just died, only to stay in the city hoping to reconnect with his former lover and accomplice Ana (now Carrie). If he had never happened to be in that place, he could have lived one of the many potential lives that have never been realized, because of that single and decisive decision. On the other hand, he just wanted to find his fiancée, he certainly wouldn't have expected to find himself playing such an important role, just as he would never have expected that he would damn much like to play that role.
Banshee immediately steals your soul: it is a city suspended in time, where it seems that sin and redemption merge into one. There is no sin without redemption, there is no redemption without sin.
The inhabitants of Banshee are neither good nor bad. There is no clear distinction between them, nobody is black or white. They have many shades of gray, hiding in them light and shadow, love and hate, right deeds and wrong deeds. They are full of ambiguity and changeability, and because of this difficult to convict or acquit. There is no goodness in a neo-Nazi, yet Kurt Bunker he has become a police officer, repentant of his past actions and bent on devoting all his future actions to destroying the Brotherhood of which he was a part. There is no meanness in an Amish, yet one community teacher beat her pupils for the sake of enjoyment.
Each character embodies many different facets: we see it in Gordon, husband of Carrie, district attorney by day, dedicated to cleaning up the city of Banshee from criminals, a frequent visitor to night clubs and prostitutes by night. We see it in Rebecca, a former Amish girl, first as eager for freedom as any teenager, then a ruthless and power-hungry woman. And we also see it in Lucas Hood, an unscrupulous thief prone to violence, who actually hides (not too well) a good, kind soul aimed at justice. Even the villain of the series par excellence, Kai Proctorit's neither all white nor all black: you can't hate it or love it, you have mixed feelings for him. He is a violent, incestuous, sadistic criminal boss, yet he arouses some sympathy, indeed, empathy, thinking that he is an extremely lonely person, since the only bonds he has created over the years, after leaving the Amish community, are only about (shady) business.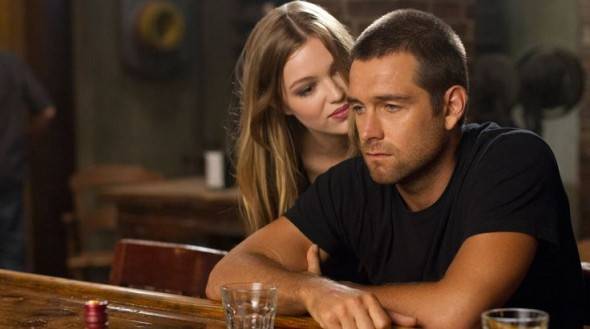 In Banshee, no one is what they seem, and the thread that binds almost all the characters is the awareness that no one can truly change, but can only hope to improve.
Siobhan says it to Hood after a night spent together, Kai Proctor realizes it after his mother's death. The weight of the past and of the responsibility for the choices that all the characters have made continues to have repercussions on them for all 4 seasons: it is not possible to erase the past, but one can hope to improve for the future. The ending isn't black or white either: there is always a layer of greyness which is even more evident in the last season. It's true, the bad guys die (Kai, Burton, Calvin), the good guys live. But they were all – without distinction – so much broken, broken, that life and death no longer matter. Those who finally live, actually survive, aware that they can only ask for an end to their suffering.
If Lucas Hood had never set foot in Banshee, his life would have been different. If he had never robbed Rabbit, if he had never saved Job, his life would have been different. Like everyone's. If Proctor had never left the Amish community, like his niece Rebecca, if Siobhan had never entered into a relationship with Hood, if Kurt had never joined the Brotherhood, if Sugar hadn't beaten his opponent to death in the ring – they are all possible potential lives that the characters have left as such, continuing to pay the price. Continuing to live suspended in the gray, which after all, it's the best way forward.