Harrison Ford and Ke Huy Quan reunited in an embrace on stage at the 2023 Oscars 38 years after Indiana Jones and the Temple of Doom.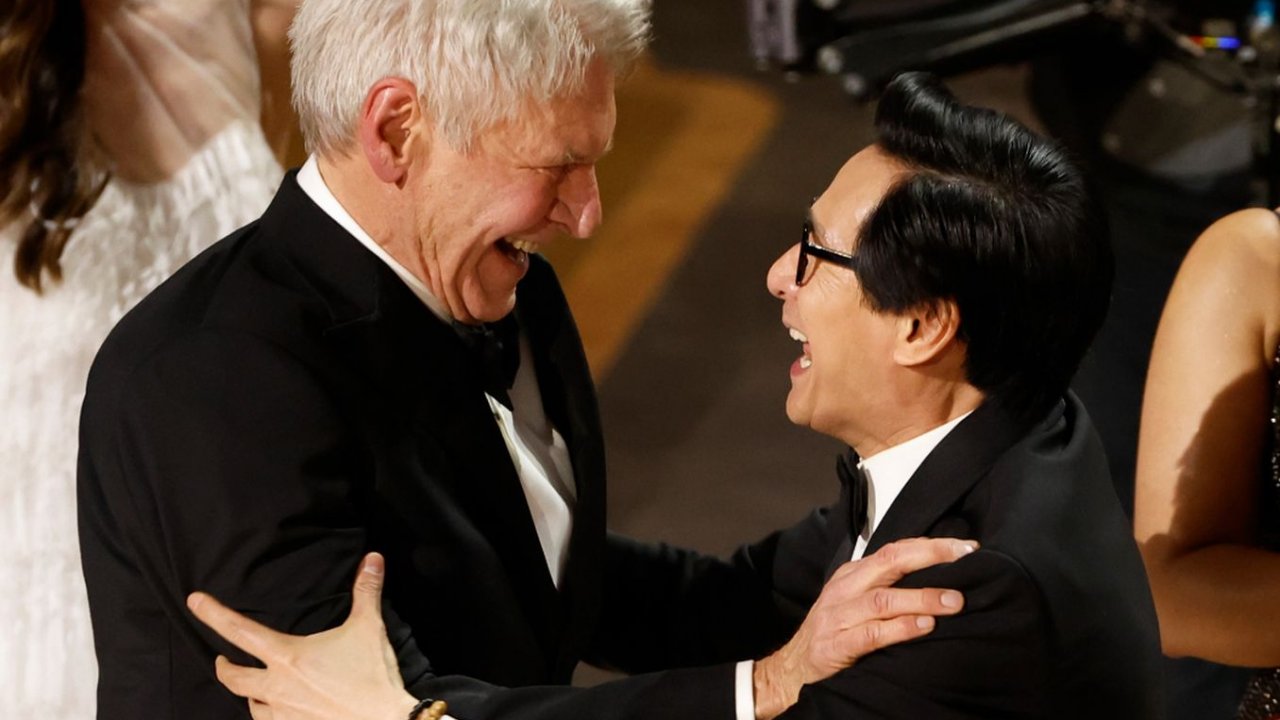 After 38 years the stars of Indiana Jones and the temple of curses Harrison Ford e Ke Huy Quan they reunited again, this time on the stage of the Oscar 2023when Ford presented the Best Picture Oscar, which went to Everything Everywhere All At Once.
When Quan took the stage along with the rest of the Everything Everywhere All at Once team to accept the Best Picture Oscar in the final minutes of the broadcast, Ford and Quan celebrated Quan's big night with a hug.
Everything Everywhere All at Once was the winner of the 2023 Oscars and took home seven statuettes, including the one for best supporting actor, which went to Ke Huy Quan.
Earning the first standing ovation of the night, Quan took the stage and shouted at his 84-year-old mother, who was watching the ceremony from home: "Mom, I just won an Oscar!"
Indiana Jones 5, Harrison Ford on Criticism of Kingdom of the Crystal Skull: "Where are they now?"
The actor then declared through tears: "My journey began on a boat. I spent a year in a refugee camp. And somehow, I ended up here on the biggest stage in Hollywood. They say stories like this only happen in movies. I can't believe I'm happening to me. This… this is the American dream!"
Quan concluded his moving speech by thanking the Academy and confessing: "Dreams are something you have to believe in. I almost gave up on mine. To all of you out there, please keep your dream alive."