Ladies Paradise 7: interview with Lucrezia Massari (Flora Gentile Ravasi)

Flora Gentile Ravasi was on the verge of leaving Milan for work twice during the 6th season Ladies Paradise. In that cycle of episodes, for one reason or another, she then stayed. In the season 6 finale he is not in townbut there is a very different reason behind it: she is away in the company of the Commendatore, with whom she has fallen in love, reciprocated. It is precisely from here that we start again, projecting ourselves into it Ladies Paradise 7in this interview with Lucrezia Massari, interpreter of Flora Gentile Ravasi.
Find the video with the complete interview with Lucrezia Massari (Flora Gentile Ravasi) at the beginning of this article.
Flora carries the "need a father" in the sphere of love
As mentioned at the beginning of the article and as the most loyal fans already know, Flora finally finds love in the sixth season finale! Or rather, after so many hesitations, Umberto clarifies his heart. He leaves the Countess and stops the stylist from leaving the city. Before we get into it Ladies Paradise 7, in this interview with Lucrezia Massari, we honor this happy ending. The actress comments: "after a very troubled start this one love story finally takes off!"
We would not like to fall into more obvious psychologybut we can't help wondering if Flora in him he also sees a little the father he didn't know, a larger figure where you find references? Lucrezia Massari confirms that this feeling is more than legitimate. "Actually yes! She just says: 'It seems like a cliché that the very me who never had a father is going to fall in love with a much older man'." This is a phrase spoken to Vittorio in relation to her previous boyfriend, but also with Umberto the age difference, and therefore the consideration, remains. There is the "need for a father who never was and this need she brings him in love." To Adelaide's delight, we add.
Why "Flora abandons her dream for Umberto"
read on after the commercial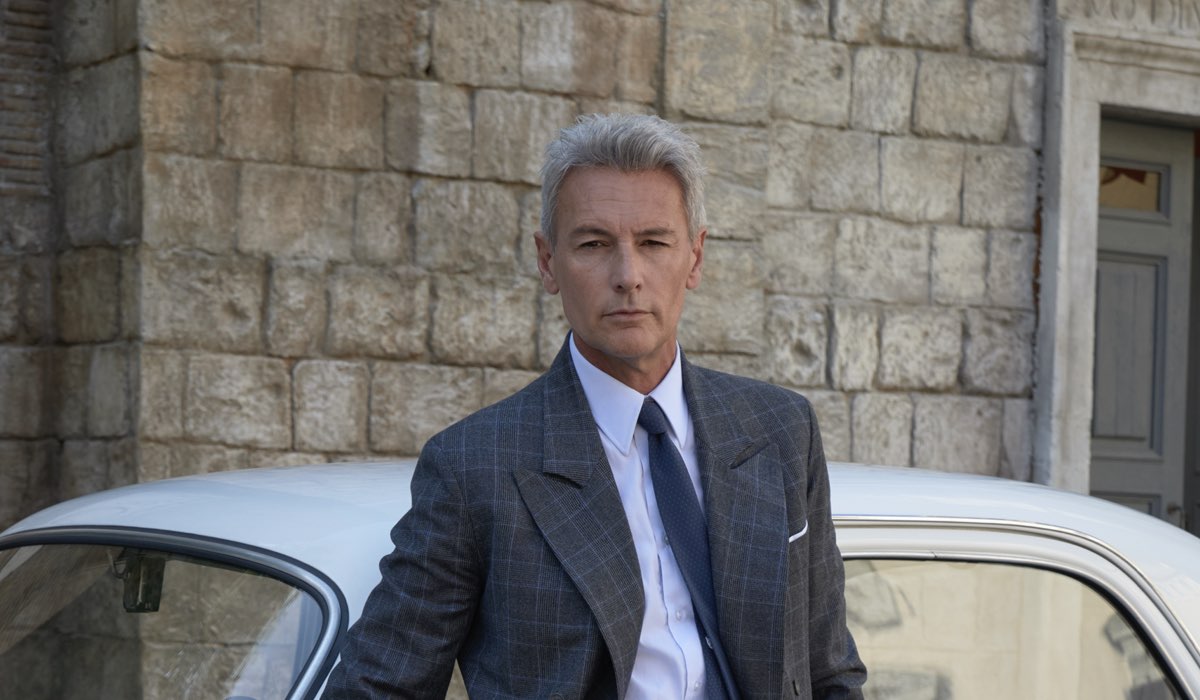 Flora has always put work, if not at the top of her priorities, at a very high level of the hierarchy. Now that she's in love, do her perspectives change? thinking"to all the last blocks I received from Il Paradiso" delle Signore 7, in this interview Lucrezia Massari, replies imagining what the designer would say. As far as she says: "'No, for me work comes first" in reality, in my opinion, she – instead – he would really like love, so much so that for him he abandons his dream, his life goal". The point on which Lucrezia Massari makes us think is fundamental: Flora gives up her film project for him.
"You have no idea what she's up to: you'll see a slightly different Flora" in season 7
On this pink cloudWill Flora be able to pull her nails against the Countess who has already begun to weave the web of revenge? "You have no idea! You have no idea what he's up to" it is Ladies Paradise 7, says Lucrezia Massari in this interview. On the one hand, she sharpens her claws, on the other, a bit of a facade attitude remains. In fact "he has an extra grit towards Adelaide precisely because (he is fighting) for Umberto; but she will come up with something… I can't say what"continues the actress biting her tongue because she already wants to talk about it!
Flora "would hope for a good relationship with Umberto's children"
Playing with the imagination, we ask Lucrezia Massari how she imagines herself the relationship that Flora could have with Marta, Riccardo and Federico, i.e. Umberto's children. We assume that "Flora never had a father. She only had one mother. She's trying to create the family she never had and therefore I think that, even more so, she would hope for a good relationship with Umberto's children. She would do anything for keep a harmony" explains the actress.
read on after the commercial
Lucrezia Massari would also like to discover this dynamic. "I'd be curious and have no idea, actually, how they might take it", but – like Lucrezia – would understand the possible shock and rejection on their part.
Then there's a fun backstory: on the soap Flora would be Marta's stepmother. In real life Lucrezia Massari (alias Flora) and Gloria Radulescu (alias Marta) are very close friends and, as soon as something happens between the Commedatore and the stylist they run to to comment news to each other!
Many other curiosities await you too: watch the complete interview with Lucrezia Massari (Flora Gentile Ravasi) at the beginning of this article.
"Ladies Paradise" is a series co-produced by Rai Fiction and Aurora TV. The Daily 5 season is broadcast on Rai 1 starting from Monday 12 September 2022 in first vision.