Beautiful American episode previews
What happens in the next episodes of Beautiful then to week of March 13-19, 2023 on Channel 5? ATTENTION: Yes Sunday 19 March 2023 Beautiful also returns on Sunday afternoons from 14:00 to about 15:00.
Let's talk about the well-known US soap opera created by William J. Bell e Lee Philips Bell broadcast on the television station CBS since March 23, 1987.
In Italy, however, the soap has been broadcast continuously since 1990, recently celebrating its thirty-five years since its arrival in Italy!
read on after the commercial
After what we saw in the previous episodes, continue reading the article to find out all the news coming in the next episodes of Beautiful then to week 13-19 March 2023!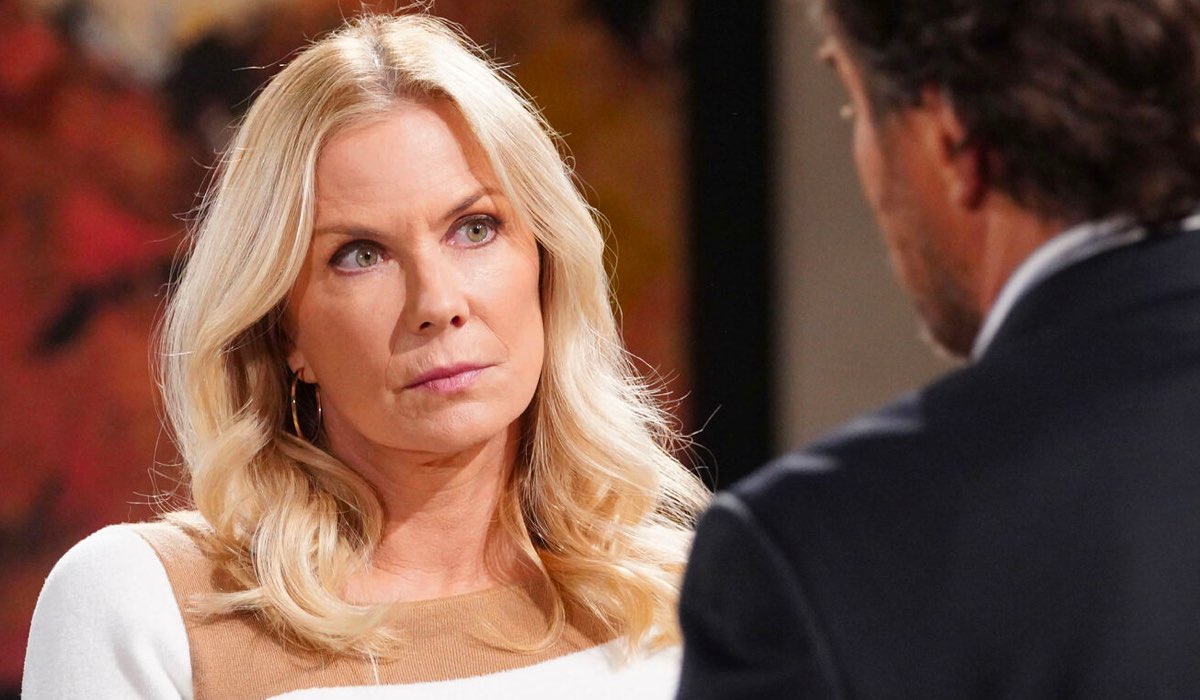 Christmas arrives
In the next episodes of the soap Hope, Liam and the children prepare for the Christmas holidays. Douglas he is excited about Christmas. Steffy and Finn decorate the tree, happy to spend it with Taylor, Hayes and Kelly. Meanwhile Deacon makes Sheila very angry when he asks if Finn replied to her text. Sheila makes a video call to Finn, but Taylor arrives just in time to hear the end of their conversation.
Soon after, in fact, Finn admits to Steffy and Taylor that he is very conflicted about not being able to see his mother during the holidays, which prompts Taylor to suggest giving Sheila the chance to see Finn and Hayes. He explains that he prefers to keep Sheila closer to them to keep an eye on her. Shocked, Steffy finally agrees. Meanwhile, Liam makes a beautiful gift to Hope.
Deacon incontra Brooke
read on after the commercial
Deacon he is surprised by Brooke's arrival at Il Giardino. Soon after he begins to reflect on Christmas and how much spending time with Hope has meant to him. Brooke asks Deacon about the bottle of non-alcoholic champagne Eric served at Christmas for the New Years celebrations.
In the meantime, Sheila arrives and watches the two carefully. Brooke, however, notices her immediately demanding explanations from her.
Brooke versus Sheila
Brooke presses Deacon for answers, reminding him that he promised her and Hope that Sheila would not be part of the family. At this point Brooke is very surprised to learn that Sheila has been invited and that she spent Christmas with Steffy and Finn.
Logan then makes it clear that she will do anything to make sure it never happens again. Sheila takes Brooke's words as a threat and Deacon gets Brooke out before things escalate further.
Zende wants to marry Paris
read on after the commercial
Later Quinn shows Zende the engagement ring she made for Paris' present. She then asks him if the girl knows that she is going to propose. But first Zende needs to know if Paris loves him like he loves her. Will Paris be ready to say the fateful yes?
Brooke and Ridge split for New Year's
Meanwhile Brooke she is disappointed to learn that for Forrester Creations Ridge she has to go out of town on New Year's Eve. So Ridge asks Brooke to accompany him and Eric on their trip.
Brooke and Ridge then begin to reminisce about some of their magical moments together. Soon after Brooke insists that he travel alone and she celebrate 2022 with the kids and a special party.
Sheila takes revenge on Brooke
Sheilameanwhile, formula a diabolical plan using the bottle of non-alcoholic champagne ordered by Brooke to take revenge on her, a former alcoholic. To make sure she doesn't get caught, Sheila swaps the non-alcoholic champagne for real before the event.
Here comes the New Year
read on after the commercial
Hope she confirms to Brooke that she invited Deacon to their New Year's party and hopes her mother doesn't mind.
Steffy and Finn make use of their alone time with romance and passion, while Sheila surprises Taylor with an unexpected visit to her office with a small gift to thank her for the Christmas invitation.
She is pleasantly surprised to find Ridge is out of town on business. Later, Steffy he becomes enraged to learn that Sheila has been visiting Taylor. Brooke sips the champagne, unaware that it's not the non-alcoholic one. Carter texts Paris while she's on a date with Zende, warning her of her marriage proposal.