Tonight among the guests of Che tempo che fa on 12 March are Giorgio Panariello, Samantha Cristoforetti, Dante Ferretti and Roberto Saviano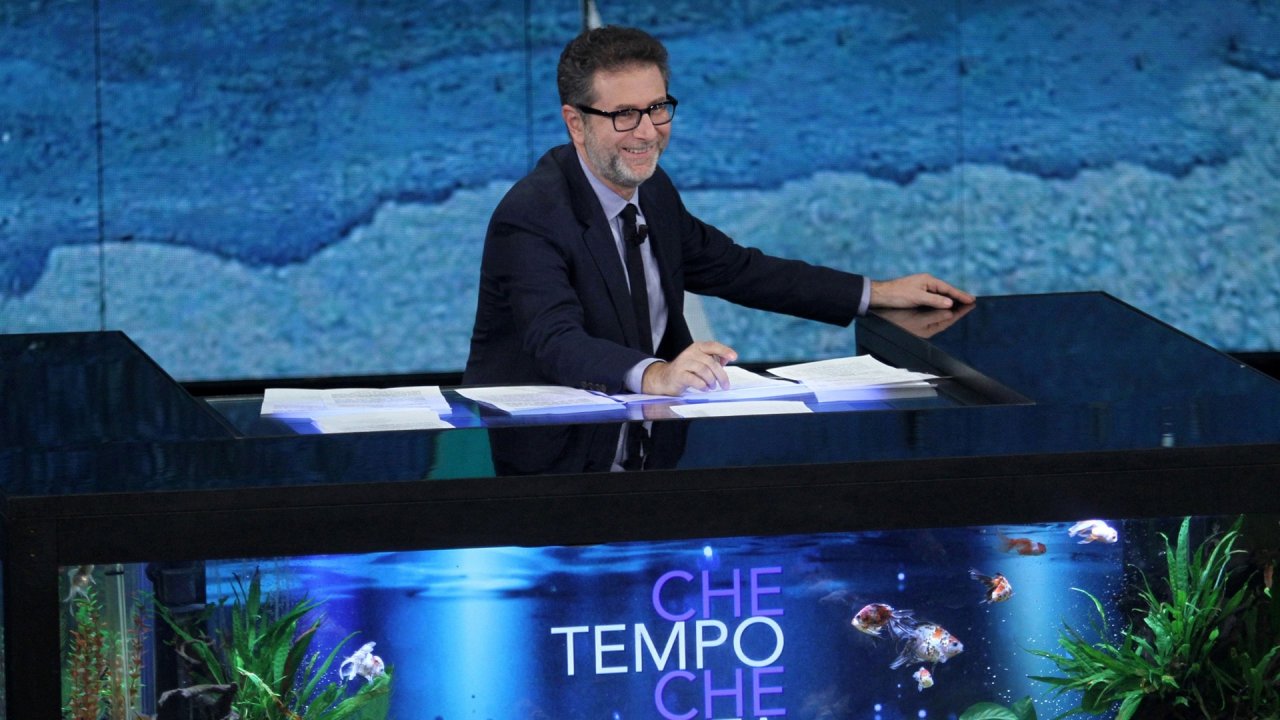 What's the weather like come back tonight March 12th on Rai 3 from 20:00. Among the guests of the episode are Giorgio Panariello, the astronaut Samantha Cristoforetti and the winner of three Oscars Dante Ferretti. In the studio with Fabio Fazio also Luciana Littizzetto, Filippa Lagerbåck, Gigi Marzullo, Nino Frassica, Simona Ventura, Maurizio Ferrini aka Mrs. Coriandoli.
Guests of the show Giorgio Panariello, on tour with "La favola mia", a show in which he retraces the 20 years that saw him as a protagonist in theatre, cinema and television in a new and current guise.
Samantha Cristoforettifirst European woman commander of the International Space Station and returned in October from the Minerva space mission after almost six months.
Set and costume designer Dante Ferretti, winner of 3 Oscars, 4 BAFTAs, 5 David di Donatello and 14 Silver Ribbons
Antonio Monda, in bookstores with "The number is nothing"; Maya Sansa, protagonist of the mystery series "Six women – The mystery of Leila", in prime time on Rai1 on Tuesday 14 March with the last episode. Here our interview with Maya Sansa
It's still: Sandra For example, researcher at Memorial Sloan Kettering Cancer Center (MSKCC) in New York; Roberto Burioni, Full Professor of Microbiology and Virology at the Vita-Salute San Raffaele University; Roberto Saviano; Cristina Cattaneo, full professor of the Department of Biomedical Sciences for Health of the University of Milan and director of Labanof, the laboratory of forensic anthropology and odontology of the University of Milan; the director of La Stampa, Massimo Giannini; the economist Tito Boeri.
The evening ends with Che Tempo Che Fa – The table with Nino Frassica, Gigi Marzullo, Simona Ventura, Mrs Coriandoli. Guests: Levante, live with "Vivo", song presented at the 73rd Sanremo Festival; Marina Massironi and Cristiano Caccamo, among the protagonists of the third season of LOL: Who laughs is out; Amedeo Bagnis, who won the silver medal in skeleton at the World Championships in St.Moritz on 27 January, the first individual world medal for Italy in this discipline; Gialappa's Band; Teo Teocoli, in the role of the beloved Caccamo; Francesco Paolantoni.