Best film of the year, best director, best actors. For the general public, the Oscars have always been about great films and stars. But there is a category that, year after year, arouses more and more interest. is theOscar for best original song. This category allows you to unite the two worlds which, more than others, are able to grip the collective imagination: that of cinema and pop music. Because often the Oscar nominees for the original song are invited on stage and allow the ceremony to be given that touch of entertainment that makes it take off. Recall, for example, the performance of U2 with The Hands That Built Americayes Gangs Of New York by Scorsese, in 2003, and that of Lady Gaga, together with Bradley Cooper, eye to eye and piano, with Shallowyes A Star Is Bornin 2019.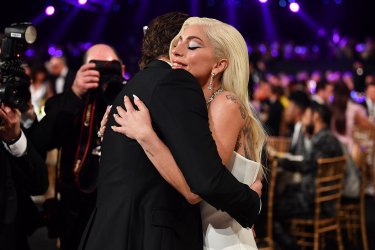 This year, grabbing the spotlight are two world-class pop stars: Rihanna with Lift Me Upsong movie Black Panther: Wakanda Foreverand just Lady Gaga with Hold My Handyes Top Gun: Maverick. If we were to base ourselves on the fame of the two divas, on the pop impact of the songs, and on the notoriety of the films, one would think that the challenge is between them. But, in the Oscars, you have to pay attention to many other things. The mighty and euphoric ride of a movie like Everything Everywhere All At Oncethe big favorite, could pull the sprint, right on the finish line, to Son Lux, Mitski and David Byrne and their This Is A Life. And then there's the outsider, the enthralling one Naatu Naatufrom the Indian film RRR, cantata da Rahul Sipligunj, Kaala Bhairava e MM Keeravani. Infine, non dimentichiamo che l'ultima canzone in nomination, Applausesong movie Tell It Like A Womansung by Sofia Carson, is written by a certain Diane Warren, a real specialist in film songs: in her career she has had 14 nominations.
1. Rihanna: Lift Me Up (Black Panther: Wakanda Forever)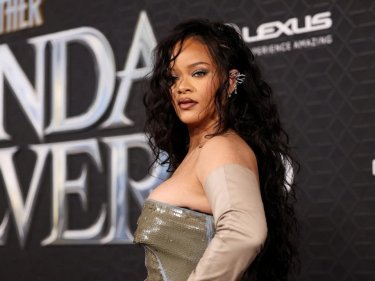 The first song we present to you is perhaps the simplest, the most immediate, the most beautiful. Lift Me Upwhich closes Black Panther: Wakanda Forever, is a song that gives Rihanna you don't expect: minimal, bare, it seems like a song that never takes off. You think it's going to do it any second, you wait for the explosion, but it never comes. And then you realize that the beauty of the song is this. A lullaby, a reassuring, sweet song to sing to those you love. In fact it arrives right at the end of the film, with the arrival in Haiti, a sort of return home, of newfound peace.
Lift Me Up it really serves to evoke the world of Haiti, it binds perfectly to the ending of the film, and begins with the lapping of the waves. It is a ballad for voice, piano and acoustic guitar. As it grows the vocals are doubled and backing vocals enter, but the minimal nature remains. The chorus comes immediately, and more than a chorus-verse structure there are two themes that run after each other. The song is a tribute to Chadwick Boseman, who died in 2023, and was written with Ludwig Göransson and director Ryan Coogler.
Oscars 2023: forecasts in the technical and musical categories, from Top Gun to Elvis
2. Lady Gaga: Hold My Hand (Top Gun: Maverick)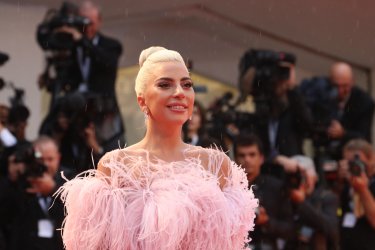 Lady Gaga is the other major pop star who arrives in the competition for the golden statuette for the best song. Hold My Hand is what in the eighties they would have called the "Love Theme From Top Gun: Maverick", and takes the place of what it was in the original film Take My Breath Away, written by Giorgio Moroder and performed by Berlin. Yes, Top Gun: Maverick, perfect requel of Top Gun (one of the best requels ever), is one of those films that take up the originals, put everything that shouldn't be missing in it, trying where possible to go further. So here's this emphatic ballad between pop and rock that, who has seen A Star Is Bornknows he's in Lady Gaga's chords: on that occasion he was Oscar for the beautiful Shallow. Hold My Hand (written with BloodPop) is the opposite of Rihanna's song: it starts slowly, but explodes, as per the textbook, with guitars, effected drums, synthesizers and a vocal full of emphasis. Beautiful, but one gets the impression that it was built for pleasure. And, after that Top Gun: Maverick it opened with Danger Zonethe same song from the 1986 film, a bit of nostalgia for Take MY Breath Away we have it.
3. Son Lux Featuring Mitski & David Byrne: This Is a Life (Everything Everywhere All at Once)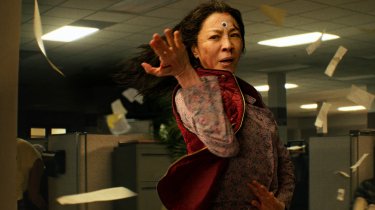 Everything Everywhere All at Once, which approaches the Night of the Oscars with the reputation of ace take-all, could also make it between songs. This Is A Lifea very special song like the film from which it is taken, makes use of a great how David Byrne, who made music history first with Talking Heads and then on his own. Byrne wrote lyrics Ryan Lott and Mitski and lyrics with Ryan Lott. It's an unusual, minimal song, like a musical, which starts slowly and grows with a mixture of voices and an orchestral system. Very different from the other songs, but the film's run for many Oscars could reward it.
Oscars 2023: forecasts in the main categories… everything everywhere?
4. Rahul Sipligunj, Kaala Bhairava & MM Keeravani: Naatu Naatu (RRR)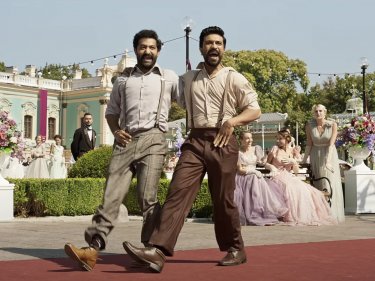 The world of cinema is increasingly global and the race for the Oscar for best song, which once would have been limited to Western artists, now sees an outsider arrive from the East: Rahul Sipligunj, Kaala Bhairava & MM Keeravani con Naatu Naatu (music by MM Keeravaani; lyrics by Chandrabose), from the film RRR. Theirs is one of those songs that seldom hits Western airplay but, when it does, it becomes an absolute smash. The song hasn't made it big yet, but if it does, we can imagine a summer listening to it. To then, perhaps, end up not tolerating it anymore. But now, upon first listening, it immediately captivates: for those words that seem like a tongue twister to us, for those drumming rhythms, for that Bollywood number that is the video. RRR failed to enter the nominees for best foreign film. But, thanks to Naatu Naatu, might make it to an Oscar. Ready for the smash?
5.Sofia Carson: Applause (Tell It Like A Woman)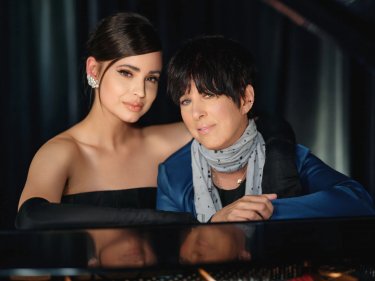 Applausedal film Tell It Like a Woman, cantata da Sofia Carson, is perhaps the quintet's most classic song, the classic soundtrack soul ballad. It's that song you feel like you've heard before. It is easy to understand why: it is written by Diane Warren, a real specialist in cinematic and effective songs: since 1988 she has been nominated 14 times for the Oscar for best original song. To understand, she was also behind the song by Laura Pausini, I do (Seen)which was nominated without winning, in 2021. It's a traditional anzone, but it comes for a very particular project. Tell It Like A Woman is a female film, seven portraits directed and interpreted by women from all over the world. Among the actresses are our own Margherita Buy, and then Marcia Gay Harden, Cara Delevingne, Freida Pinto and Eva Longoria. And among the directors the Italians Maria Sole Tognazzi and Silvia Carobbio, and Catherine Hardwicke.
Oscars 2023: Fantastic films and where to find them… in theaters and streaming