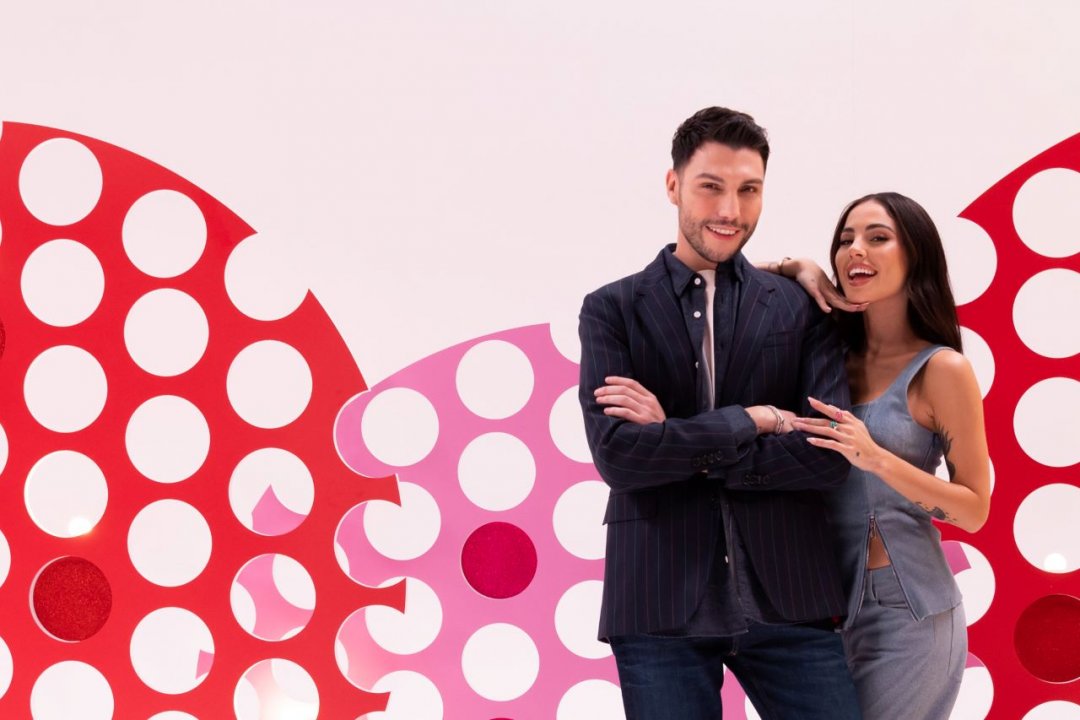 Today up Real Time at 15:50 it starts Call of Beauty. Giulia De Lellis and Manuele Mameli lead the glam talent show, where eight young promises from the world of make-up and beauty challenge each other with blush to become Brand Ambassadors. The program will keep us company for seven Saturday afternoons and will also be available in streaming and on demand on discovery
In each episode of Call of Beauty contestants will face two tests: the Technical Test in which they will have to demonstrate their knowledge and technical skills on make-up, while in the Artistic Test* they will have to put themselves to the test and try their hand at creating a complete look inspired by a theme, but they will also have to demonstrate that they know how to communicate it effectively, showing their attitude in front of the smartphone and their ability to self-produce creative and authentic videos for their TikTok profiles.
I the best will access the 2 semi-finals which will bring the two make-up promises to collide in thefinal episode. Only one of them will be able to win the prize: becoming Brand Ambassador for Smashbox and Douglas, flying to Los Angeles and taking part in the Smashbox primer campaign, thus raising the first Call of Beauty trophy.
Judging the young promises two successful beauty icons: Giulia De Lellisinfluencer with over 5 million followers, make-up and trends expert who returns to hosting a TV show and Manuel Mameli, glam artist of the stars and point of reference in the world of beauty. During each episode, Giulia and Manuele will be joined by exceptional guests.
THE COMPETITORS
CARLA CARÁ
Age: 29 City of origin: Catania Profession: make-up artist Tik-Tok: carla.carx
Born in Catania, he graduated in Milan at the Academy for make-up artists. At one point he decides to move to Spain, to Barcelona, ​​where he works in the field of make-up (product production; make-up in the shop) for five years. In the end, she decides to return to Milan and now works as a make-up artist.
KATIANA VILELLA
Age: 22 City of origin: Bari Profession: content creator Title: self-taught Tik-Tok: k4tyv
Just graduated in marketing and corporate communication. During the covid period, she discovered her passion for make-up: not knowing how to pass the time, during the pandemic she started watching lots of youtube videos, becoming a real fan of Grace On Your Dash. She opened her profile on Tik-Tok two years ago, starting for fun and initially without any connection to the beauty world. Then, watching make-up videos, she became passionate about the subject and decided to start posting content herself, without ever losing touch with the "fun" aspect that according to her must be implicit in anything related to social media.
Rachel Santoro
Age: 21 City of origin: Palermo Profession: student – model – content creator
Tik-Tok: rachelesantoro
Born in Palermo, a student of industrial design and close to graduating, she has recently moved to Rome to undertake a parallel path of acting and diction. She has been working as a model for years, during the pandemic she approached social media, enjoying some success on Tik-Tok. You define TikTok as a springboard, a platform that is all the rage in this period and which therefore deserves to be exploited to take off. She publishes a couple of videos a day, with various focuses (makeup, skincare, outfits, lipsync). Her make-up tutorials are simple (skincare, basic contouring, daily makeup).
REBECCA FRANCHINI
Age: 22 City of origin: Toscolano Maderno
Profession: student/content creator Tik-Tok: rebeccaamakeup
He approaches make-up by chance; when she was a child she waited for the Carnival period just to be able to make up. You lived for a while in the Canary Islands, then completed your studies and now work for an agency as a content creator for make-up and body paint. Now she considers Tiktok the platform that – even compared to Instagram – has managed to enhance it and make it grow.
DENISE FINK
Age: 33 City of origin: Florence Profession: social media manager/content creator/beauty specialist Tik-Tok: nisi.fink1
Married at 21 with two children. Her father is Argentine with German ancestry. She has a good relationship with Tik-Tok, but still cool. She has a small community but defines it as very loving.
MOUFY
Age: 21 City of origin: Lecco Profession: content creator/student Tik-Tok: itsmoufytraore
Of Togolese origins, he moved to Italy at the age of 7. The passion for make-up was born in adolescence. He learned make-up by watching video tutorials from professional make-up artists. She is currently an economics student and creator of various contents, ranging from clothing to make-up to irony. She recently landed on Tik-tok, but she appreciates its fruits and the possibility of ranging between videos of different topics and durations. You have a community that is still small but has already found in you a reference point to ask questions and ask for advice. To date, she considers it a platform on which she can show herself at 360° and a way to make herself known and to send messages that are important to her (hijab, skin colour…).
OSCAR SIMONETTA
Age: 23 City of origin: Piedmont Profession: content creator/ make-up artist Title: diploma Tik-Tok: oscar_make_up
Born in Piedmont, he moved to Milan just over a year ago to attend a make-up academy. He opens the Tik-Tok profile during the pandemic; The pandemic is the engine that drives him to get involved in the first person and to become the creator of make-up videos on himself. He is very thankful to Tiktok because this platform allowed him to start working and helped him understand what he wanted to do in life.
CONSTANCE OF CORRADO
Age: 23 City of origin: Catania Profession: make-up artist Tik-Tok: costanzadicorrado
He was born in Catania, where, after high school, he chooses to attend a course for aspiring make-up artists. She has recently decided to work as a creator, as at the moment tiktok seems to be the only platform capable of getting make-up artists out of their territorial reality. He has already started to have a relationship with his small community.