When it came out in 2008 Hunger Games, the quintessential dystopian novel written by Suzanne Collins, hardly anyone imagined the extraordinary success it would have. The ferocious and revolutionary saga that captured the hearts of millions of fans was based on a terrifying and fascinating premise: a group of boys forced to compete in an arena to the death for the amusement of the rich. The same year Hwang Dong-hyuk, a South Korean screenwriter almost unknown at the time, writes a screenplay that follows the same disturbing dynamics of Collins' novel. Unable to find a production studio to finance it, the project is abandoned until 2021, when it comes out on Netflix Squid Game. Before Hunger GamesBefore the era of dystopians, there was the squid game. So let's do a cold-hearted analysis of Squid Game, the most watched series in America in the history of Netflix, a year and a half after its release.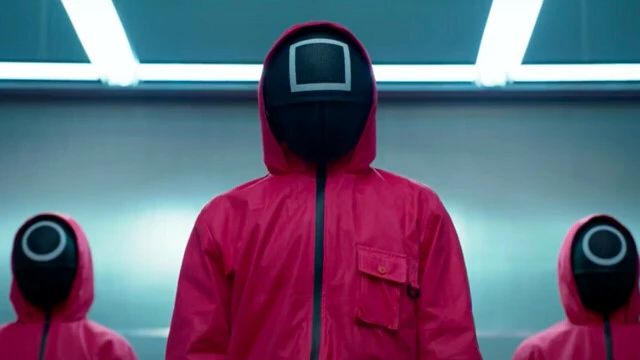 The most avid fans of the genre know that Suzanne Collins was the first, like many fantasy and dystopian authors, to take inspiration for her novels from true historical events or periods. Thus, as the war in Vietnam and the figures of gladiators in Roman times inspired the Arena and the massacres that made Hunger Games the phenomenon that it is, we must identify what, precisely, has inspired a series that tells much more than it seems. He doesn't even limit himself to telling: he accuses, denounces, condemns. Without hesitation and above all without mercy.
Let's start from the beginning. Squid Game (whose title refers to a popular children's game widely practiced in Korea, the "squid game") is a South Korean TV series written and directed by Hwang Dong-Hyuk, available for streaming on Netflix since September 2021. The series is set in a Seoul that could be any city in South Korea (because, as we will see later, in Squid Game It's not so much the what but the how that matters) and starring Seong Gi-Hun, a divorced man with serious financial and family problems. Forced to live thanks to the economic help of his mother, he struggles to see the daughter he would like to obtain custody and lives on the margins of society, going on day after day with the little he has left. Approached by a stranger, he is invited to participate in a game, together with 455 other competitors all sharing the same difficulties, whose final jackpot would allow Seong to solve every problem for him. But as in any self-respecting dystopian genre product, nothing is as it seemsand pitfalls are able to hide where you least expect it.
The protagonists, in fact, take very little to understand that what seemed harmless games they are actually a cynical and relentless selection process. Who loses, in Squid Gameeither dies of causes beyond his control or is brutally killed, and each deceased contestant raises the prize pool a little more for the winner, the last one to survive.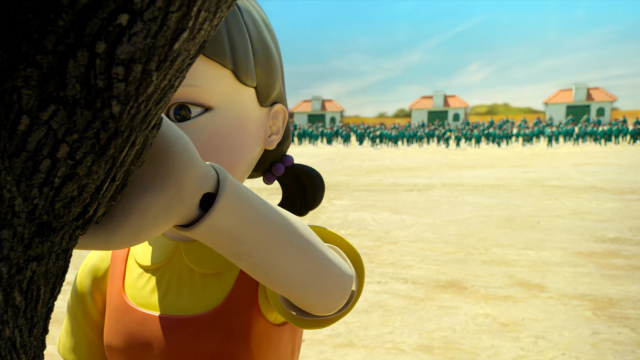 The creator and screenwriter of the series has repeatedly stated that based on the evident economic and social disparity that exists in South Korea, and it's not hard to see why. The protagonists of this story which is tragic from whichever side you look at it are the last ones, the outcasts, almost compared to a pack of mice that crawl on the ground and bite each other fighting for leftovers. Squid Gamein this sense, is not only a well-written thriller product, a masterpiece of symbolism capable of masterfully holding tension and which drags the viewer into an anxious and well-constructed narrative.
Squid Game is a brutal but necessary social critique, which paints man as he really is when he is stripped of all superfluous costumes: an animal.
Like the teenagers abandoned on the island ne Lord of the Fliesslowly all in Squid Game they drop the mask, e those who seemed ordinary civilized and competent men and women turn into monsters. It is not the one who helps, the one who extends a hand who wins: the one who manipulates, deceives, ruins, kills triumphs. And in this sense, the writing of the characters in the series is really successful, because there is no speck or stereotype. Everyone from calculating Cho Sang-woo to shy and sweet Ali is sadly multifaceted. Even when we don't want them to be.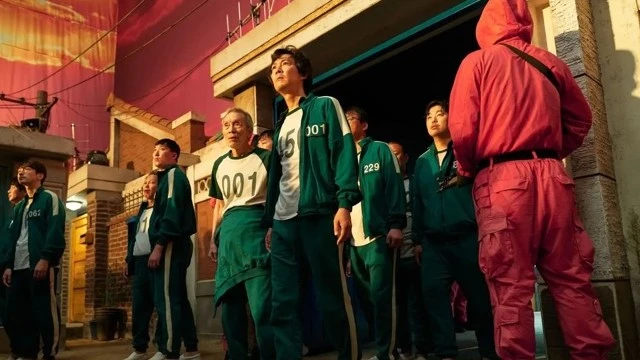 The series isn't the only survival game genre available on Netflix, but there's a reason many consider it the most successful, or at least the one that deviates most from the norm. There is only one truth, and we will never tire of repeating it: in some ways, nothing gets to the heart of things like South Korean productions. And this one is no exception, especially considering the huge impact it had with just one season consisting of nine episodes. Are there things you've already seen? Absolutely yes. The real question is: how are they told? In Squid Game no one is snatched from their family and thrown into an announced massacre, forced to fight for the entertainment of the people: participants are even given the opportunity to leave, leave the game and return to their usual lives. Alive and unharmed, but the same as before. Poor and above all desperate. It is the possibility of choice that adds an even more perverse and masterfully described side to Squid Game: what are you willing to do when you have nothing left? What is man really capable of?
And that's where it comes in the real critique, the real attack of a series that without too many pretensions manages to enter the heart of the beholder and completely upset him. Because we are all good at condemning, holed up in the safety of our homes and judging those who are guilty of actions that are inconceivable to us. Squid Game instead it serves to remind us that those we see on the screen could easily be us, when life disappoints us and we find ourselves at the bottom of the barrel, that lower than that we die.
So yes, a year and a half after its release we feel like saying that Squid Game his job did. And very well too. The acting is top notch, the twists are well constructed, the ending doesn't disappoint. We could point out some plot holes that made us turn up our noses, or the narrative arc of some characters that leave something to be desired, but overall we have very little to complain about. Squid Game she invited us to play with her and she didn't disappoint us at all. Indeed, it reminded us that there are often no winners: everyone simply does what they can.