The Roman factory Al-One presented the work in progress of its new ambitious project, Forest, to the professional audience of one of the most important world events in the field of animation.
After the great success of Trash, Al-One presented his new project to the world ofanimation during the 2023 edition of Cartoon Movie di Bordeauxone of the most important international events in the sector. Forestthis is the title of the new film, already under development and still directed by Luca Della Grotta and Francesco Dafano.
Like the previous Trash – The Legend of the Magic Pyramid, this film too has a profoundly environmental soul and conveys an important message especially for the youngest, destined to preserve our home called Earth in the best possible way.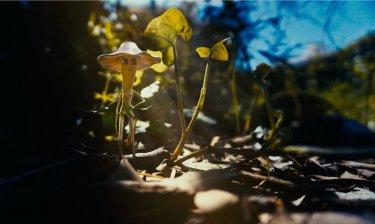 Al-One's CEO and producer, Alan Vele, and Mario Lanti, also a producer of the film, presented Forest in the pitching session on March 9, introducing the new characters born from the imagination of the factory's creative team to the world of animation and the adventures they will bring to the screen. The feedback from the operators present was extremely positive, with numerous expressions of interest to support the next stages of development of the project.
It is the fourth pitch session for Forest, already told in the various stages of production development at Cinekid in Amsterdam 2021, at Cartoon Movie 2022 and at Kids Kino Industry in Warsaw last October.
Animation: Why is Italy lagging behind? Iginio Straffi tells us about it
A further step forward for a project which, like Trash, is completely independent and which will arrive in theaters in 2025, with the aim of surpassing the great results achieved by the previous film.
Trash premiered as an out-of-competition special event at the Rome Film Fest 2021 and was then released theatrically and sold in over forty countries. A world still in full expansion that has won awards at the most important international festivals: the Silver Remi at the WorldFest in Houston, the Pulcinella Award for Best Director at Cartoons on the Bay 2021, Best Film at the Giffoni Film Festival 2021 in the School Experience section, Mario Verdone Award at the Lecce European Film Festival 2021. Trash had its world premiere at the Shanghai International Film Festival and was selected by the Locarno Film Festival 2021 in the Kids section.