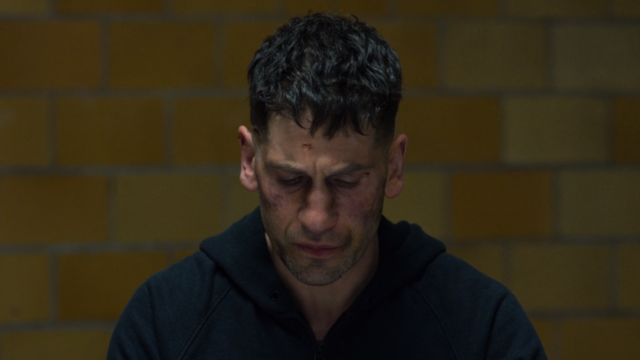 A new starring series is being prepared Daredeviltogether with the actor Charlie Cox who will reprise the role of Matt Murdock. After appearing in Spider-Man: No Way Home e She-Hulk: Attorney at Law, Cox will be the star of the new show Daredevil: Born Again on the Disney+ streaming platform. Also Vincent D'Onofrio will return to the Marvel Universe in the role of Wilson Fiskalias Kingpinafter its appearance in Hawkeye. Production on the Disney+ series officially began this week.
Daredevil: Born Again is upping the ante as another major hero from the Marvel Cinematic Universe joins the show
THR has reported in recent days that the actor Jon Bernthal he will return to the MCU in the role of Punisher, after his Netflix show ended after only two seasons and numerous interviews where he confirmed that he would like to play the role "but only in the right way". Marvel Studios, Disney+ and representatives of Bernthal have not yet commented on the news.
What is key to remember is that Daredevil: Born Again is not intended to become the fourth season of the original series with Charlie Cox on Netflix. However, the show was not conceived as an actual reboot, but as a continuation of the progression of Matt Murdock in the MCU. Whether or not there will be any major references to the series remains to be seen Daredevil of the streamer. The appearance of Punisher Of Jon Bernthal in the TV series he obviously raised questions about the other stars of the Marvel Universe created by the Netflix platform.
Many have wondered if Deborah Ann Woll e Elden Henson they will return to their roles of Karen Page e Foggy Nelson. Unfortunately, THR is reporting that neither actor is currently slated to appear in Daredevil: Born Again. What's unclear, however, is whether or not the characters have been revived for the television series or if they'll be left out altogether. If they are not present, Karen e Foggy they could at least be sued to explain their absences.
Time will tell if other actors appeared in the first three seasons of Daredevil will be picked up for this new show. What is curious is that the new Disney + series with Cox could see the return of other characters from The Defenders. Kristen Ritter e Mike Colter have been teasing a possible return to the MCU for quite some time, though nothing has been confirmed. At this point, it wouldn't be shocking though Jessica Jones e Luke Cage somehow made their appearance. Hopefully it won't be long before we get our first look at Bernthal's return as the Punisher in Daredevil: Born Again.
Stan Lee, Disney Announces Documentary About Beloved Cartoonist