Jenna Ortega, in a few days, will be the host of Saturday Night Live and in the new promotional video of the show she tested herself with Wednesday's ballet.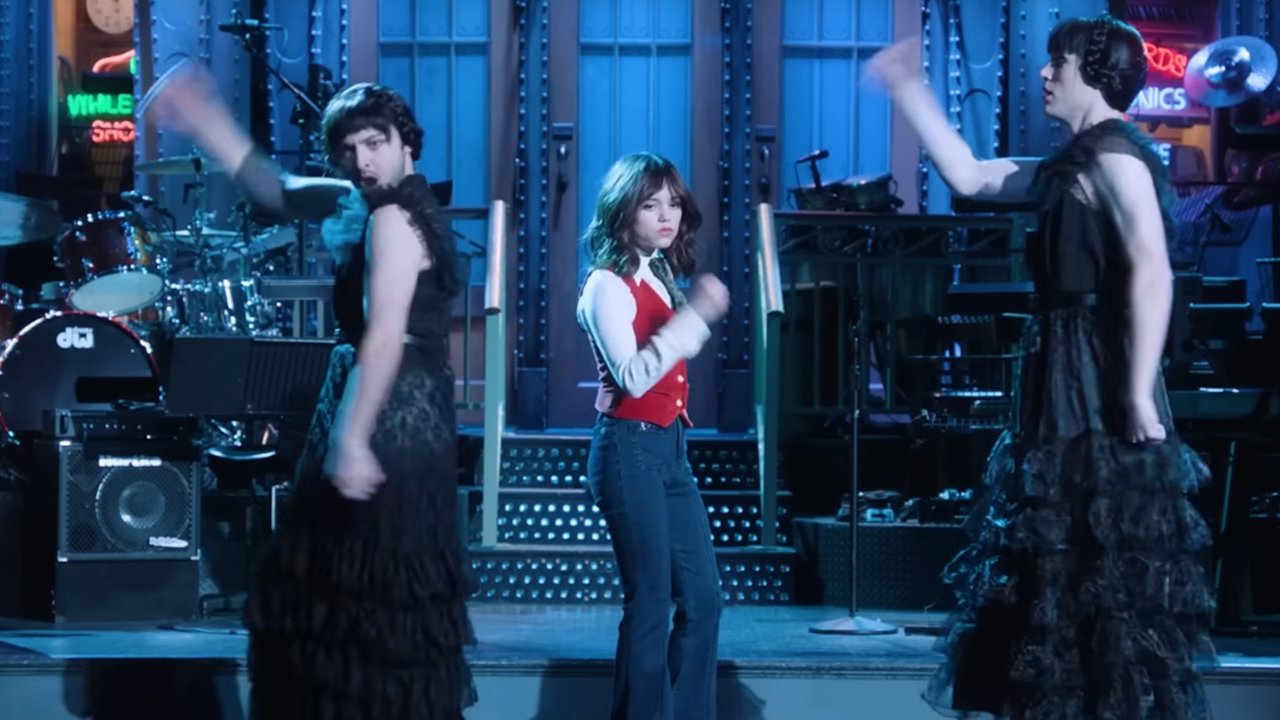 Jenna Ortega will be the presenter of the Saturday Night Live and the promotional video of her participation in the historic show brought her back to perform the ballet Of Wednesday.
In the video, The Please Don't Destroy Boys try to get her to do the dance moves, even though the actress would like to do something new.
https://www.youtube.com/watch?v=viFhmHRe7fc
In the video Ben Marshall, John Higgins and Martin Herlihy appear in Wednesday's dress, hair and makeup in the scene that went viral upon the series' debut on Netflix.
Jenna Ortega therefore lets herself be convinced, even if she performs the ballet with little conviction, unlike comedians who have studied the choreography to perfection.
The mash-up you've yet to see: Wednesday dances with Batman in this hilarious video
The actress, after the debut of the show produced by Tim Burton in streaming, had told of having conceived the choreography by herself and of having shot that passage of the episodes despite being ill. In fact, after completing the work on the set, she discovered she had COVID. Jenna had recalled: "I woke up and my whole body ached. It felt like I was hit by a car and there was a little goblin crawling around my throat and scratching the walls of my esophagus. They were giving me medicine between takes because we were waiting for the test results, to see if I was positive or notIn fact, Jenna discovered shortly after the takes that she was positive, thus being forced to take a small break from filming.