Apple TV + has formalized the green light to the production of Shrinking 2 after deciding the renewal of the project with star Harrison Ford and Jason Segel.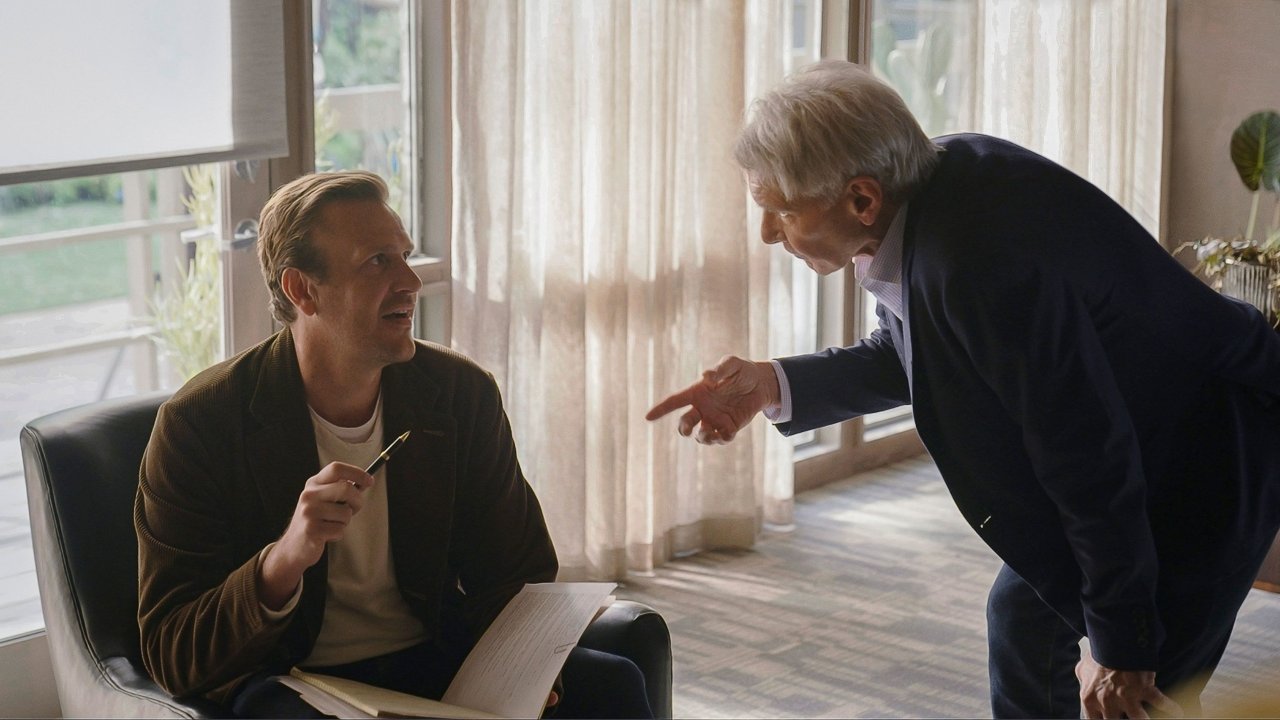 Apple TV+ announced that it has ordered the production of Shrinking 2thus formalizing the renewal of the series with stars Harrison Ford and Jason Segel. The project, whose eighth episode will be streamed tomorrow, was co-created by Bill Lawrence, Segel and Brett Goldstein.
Shrinking is the new 10-episode comedy starring Jason Segel and written by Ted Lasso co-creator and Emmy Award winner Bill Lawrence, Ted Lasso star, writer and executive producer Brett Goldstein and Segel himself.
The series, also starring Harrison Ford, debuted on the 27th on Apple TV+. The show follows a grieving therapist (played by Jason Segel) who begins to break the rules by telling his clients exactly what he thinks, thereby ignoring his training and ethics and finding himself causing tumultuous changes in the lives of the clients. people…including yours.
Shrinking, the review: the shock therapy of personal rebirth
Matt Cherniss, head of programming for Apple TV+, said in a statement: "We have loved the immersive, emotional and exhilarating world of Shrinking from the beginning and it has been wonderful to see viewers around the world continue to connect with these big-hearted characters. We can't wait for viewers to experience what the cast and creative team have come up with for Season 2".
Also in the cast are Jessica Williams (Gaby), Christa Miller (Liz), Lukita Maxwell (Alice), Michael Urie (Brian) and Luke Tennie (Sean).
The series is produced by Warner Bros. Television, with which Bill Lawrence has an overall agreement, and by Doozer Productions of the same Lawrence who is executive producer together with Segel, Brett Goldstein, Neil Goldman, James Ponsoldt, Randall Winston, Jeff Ingold and Liza Katzer. Lawrence, Segel and Goldstein are also the creators of the series of which they wrote the first episode, directed by James Ponsoldt.
Shrinking marks the second collaboration between Apple TV+ and Jason Segel, following his starring role in the Apple Original Film "The Sky Is Everywhere." The series also marks the third collaboration between Apple, Bill Lawrence and Warner Bros. Television, along with the worldwide hit show "Ted Lasso" and the upcoming drama series "Bad Monkey."