Supernatural it has now ended for a while, leaving us with an ending not loved by everyone, but above all with that empty at heart that only such a long-lived and beloved series can create. The conclusion of the show has left some unresolved points and some unexplored elements, which by now can only be remedied by spin-offs. And, immediately after the conclusion of the mother series, a first spin-off e prequel Of Supernatural was developed by Robbie Thompson.
The series is called The Winchesters and tells the story of John and Mary Winchester, the future parents of Dean and Sam. Currently the show has only one season of 13 episodes, while it is not yet certain if a second season will actually be produced.
Following the airing of The Winchesters' Season 1 finale, Robbie Thompson detailed the show's temporal connection to Supernatural.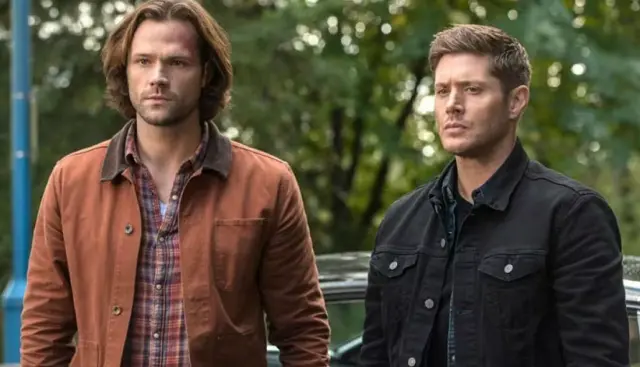 Warning: continuing to read you may encounter spoilers on episode 1×13 of The Winchesters.
Il crazy final Of The Winchesters, saw the appearance on the scene of Dean, introducing himself to the younger version of his parents under the assumed name of the hunter James Hetfield. Dean reveals that while driving to Heaven following his death, he took a detour across the multiverse, looking for a world where his family had a happy ending.
Ended up in one of these parallel universes, the young man decides to intervene in the events of that world, meeting his parents and offering them his hunter's diary, warning them of some of the events we saw in the first episode of Supernatural.
In an interview with TVLineRobbie Thompson opened up about how Dean met a different version by John and Mary and explained the origins of the idea to bring a more detailed narrative of the multiverse to Supernatural. The showrunner then went on to discuss some timeline issues that he had to deal with.
When the idea for a spin-off about John and Mary's love story was first floated, we all loved this premise for a story and loved the idea of ​​hearing it through Dean's point of view. We've talked a lot, in Supernatural, about the ways in which the Winchester family, God bless them, has a lot of intergenerational traumas and issues and shenanigans. So a conversation started about how this thing worked and we started asking ourselves the question of a possible new show. I had no interest in twisting anything about Supernatural's past, present or future. We are only a few years away from what I will, for now, call the final, because hopefully there will be more stories along the way. Obviously, the multiverse idea was a one-time buy, but there was still that question: "Is this going to be an exciting story for Dean?" It just felt like we had a really interesting opportunity to tell a story with Dean's character, even if he wasn't necessarily going to be in every single episode. There were dozens of ways to make it work, but this seemed like the one that would work best, the most exciting, that didn't upset anything. It felt like a story that we could tell about Dean, where he is when we technically meet him in the pilot, all the way through the finale of our first season. We thought of a couple of opportunities as we looked at possible issues in the timeline to figure out where we could place our story without upending anything, and there were really only two possible options. There was the spot that takes place between episodes 19 and 20, where there was an opportunity to tell stories, but it didn't work for me because we weren't going to have access to Sam like that, not in a way that we could have easily explain or at least explain emotionally, and it just didn't feel like it was a story I wanted to tell. And then there was the other option that ties into when Dean was in Heaven. Because we see him get there and there's a scene with Bobby, but then we see him go for a ride. That scene was immediately very exciting for all of us in terms of a space to live in and tell our story.
Right from the final bars of Supernaturaltherefore, the prequel series begins The Winchestersthat taking advantage of the small opening of the finale, with Dean's mysterious departure after his arrival in the afterlife, she managed to build a story that would allow the character to return to the scene, without upsetting any of the events of the mother series.
A series, therefore, which serves as a prequel but also as a conclusion to Supernaturalshowing us on the one hand the origins of the story of Dean's parents, and on the other hand bringing the boy's journey to a definitive conclusion, of which the final stage has now been revealed to us after the final episode of the long-lived mother series.
If, however, the events of Supernatural can now be said to be officially concluded, the same cannot be said for The Winchesterswhose story still in its infancy risks being immediately arrested, due to a renewal which becomes more and more awaited and uncertain every day.