Imagine watching any scene from a movie or series where the protagonist enters an empty room. Suddenly a bomb explodes, the character dies and everything is destroyed. Now imagine seeing the same scene, with the knowledge that under the bed is hiding a clockwork device just waiting to explode. Hitchcock defines suspense thus: when the viewer knows more than the characters on the screen, and is forced helplessly to witness something over which they have no control. Is this how tension is built? Some TV series have managed to do it, others less so, but one thing is certain: if we talk about building the thrill, the series created by Peter Nowalk is a must. How to Get Away with Murder it is not only one of the most adrenaline-pumping series in the history of television: it has managed to perfectly combine mystery with suspense. He told us everything, while not leaking anything.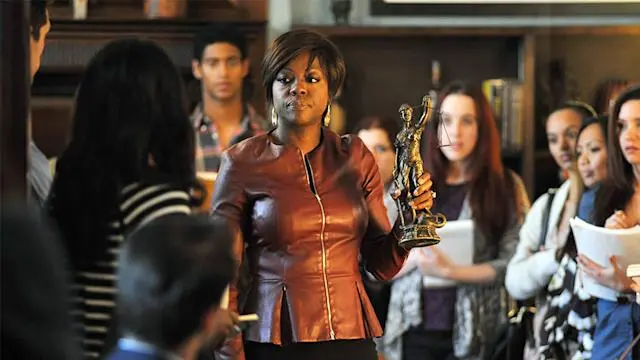 How to Get Away with Murder (rendered in Italian with a perfectly fitting The rules of the perfect crime) is a crime, thriller and drama genre product produced by the genius of Shonda Rhimes which aired from 2014 to 2020 and is currently available with its six seasons on Netflix. The series follows the story of Annalize Keating (played by Viola Davis, who won an Emmy award for her performance) lawyer and professor of law and criminal procedure at the University of Philadelphia. Annalize has a habit of carefully selecting some of her best students to assist her in court cases outside of university courses, and it is from this departure that the whole story of a series that has made twists and turns its strong point. The woman apparently lives a perfect life: established, competent, she lives a comfortable existence with her husband at her side. Yet Annalize hides much more than a skeleton in the closet, and soon both the viewer and the unsuspecting students will realize that she in How to Get Away with Murder no one can be trusted. Not even of those who think they know perfectly.
One of the first major strengths that helped make the series one of the most critically acclaimed is the amazing character writing. From protagonists to secondary characters, each figure described has an insight that is the envy of the best psychology textbooks. Starting with Annalize Keating (whose monologues have made seriality history), the undisputed queen of the series and one of the most multifaceted and complex female characters ever seen on television, everyone in the series has a very specific role. Everyone perfectly covers the dress that belongs to him, without exception. We have Wes, the "puppy", the good, incorruptible and naively pure one; Lauren, the soap and water girl next door who hides a perverse side; Michaela, fierce and disturbingly perfect; Connor, the seducer; Asher, the rich idiot and daddy's boy.
As in a Shakespearean tragedy, the series starring Viola Davis tells a story that seems already written but which, on the contrary, hides more than one pitfall.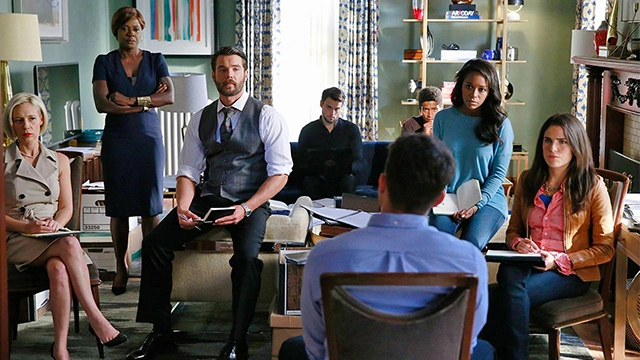 And that's exactly where How to Get Away with Murder amazes, overturns and rewrites a genre where it has become really difficult to be innovative. No one in the series is safe: nothing is predictable, trivial, readable; if the spectator is convinced that he is in front of something that he believes he can understand with a little attention, he takes a few bets to realize he is in front of a very thin cobweb. An intrigue impossible to untangle where it is almost impossible to understand who is the spider and who is the helpless and trapped fly, waiting to be eaten.
Adrenaline, in How to Get Away with Murder, is given by the complete unpredictability that the series slams before the eyes of the beholder. In short, it seems like playing a chess game where there are no blacks and whites, but only pawns. All are at the same time victims of events, tossed in a sea of ​​mysteries and crimes that seem bigger than them, and perpetrators, guilty of something that is much more than a trivial mistake. The murder, the "perfect crime", in How to Get Away with Murder that's the least of the problems. In front of everyone there is a much more atavistic and complex guilt, because it is impossible to assign to someone specific: that of being monstrously human. Scary, selfish, mean, unpredictable. Because nothing amazes like How to Get Away with Murder, beyond the characters who populate his stories.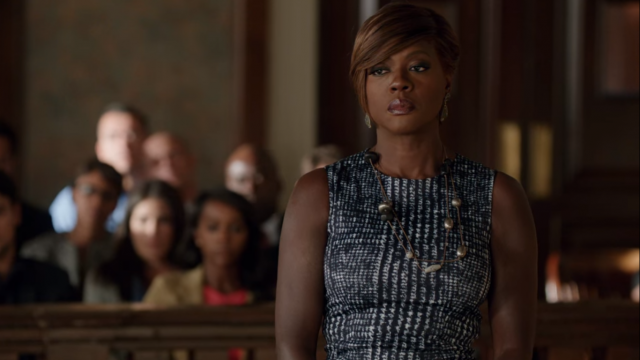 Not for this reason it can be defined as perfect, far from it. With the passing of the seasons, the series has ended up staining itself with the guilt that characterizes various productions related to Shonda Rhimes: some mechanisms have repeated themselves, others have lost their veracity. However, she hasn't lost her edge, and with one of the best written endings of recent television she reconfirmed what we already knew but had begun to forget: nothing is as it seems. When it comes to Annalize Keating and the Keating Five the game is always open, danger is around the corner and the eyes cannot rest for a moment. Like a frantic rabbit we are forced to dig a little more underground, with the awareness that we could never be totally sure of what we will find at the end of the tunnel.
How to Get Away with Murder, with its unpredictable and ferociously relentless writing, taught us to expect the unexpected.
You just have to let yourself be cradled by her, with a recommendation: even when you think you have put the last piece of the puzzle in place, take a step back. You may realize that you have always looked at everything from the wrong perspective.