Justin Bieber's fans insulted the singer's wife Hailey during a surprise performance at Rolling Loud over her issues with Selena Gomez.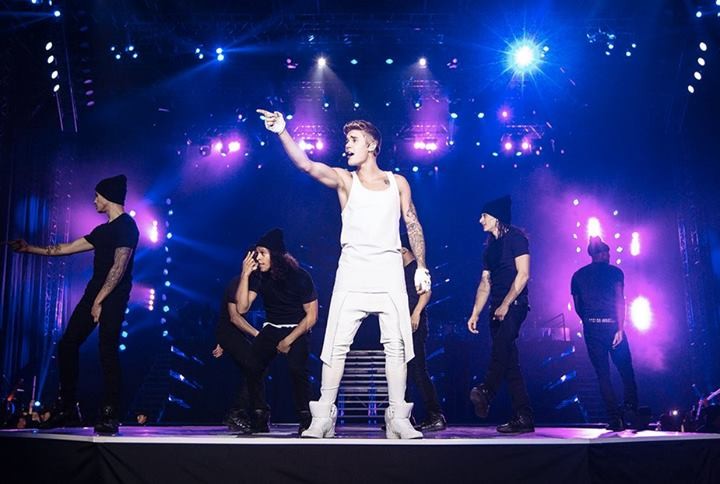 Over the past weekend, Justin Bieber gave a surprise performance at Rolling Loud. During his performance, some fans started insulting the singer's wife, Hailey Biebermost likely due to an issue involving Hailey herself, Selena Gomez e Kylie Jenner.
As reported by Insider, Selena Gomez started the online controversy with some videos published on her TikTok and Instagram profiles. In the first video, the singer said: "My name… my name is Bella Hadidmimicking the voice. According to Women's Health, the caption that accompanied the video read: "I wish I was as pretty as Bella Hadid". This video was followed by a last one in which Gomez, in her voice, said: "Instead this is me. I laminated my brows too much".
Shortly after, Kylie Jenner posted a video showing off her eyebrows which, according to fans, was a callback to Selena Gomez's videos. Meanwhile, Hailey Bieber had posted a video with Kendall Jenner and Justine Skye in which these words were said: "I'm not saying he deserved it, but I'm saying God's timing is always right".
Although the post was later deleted, many managed to save and share it. For Selena Gomez fans, those words were a clear reference to the singer who dated Justin Bieber from 2010 to 2018.
Hailey Bieber vindicates her being a Nepo Baby in a T-shirt
The following day, Kylie Jenner was accused of "throwing shade" on Selena Gomez, which she defended by writing: "I have never cast any shadow on Selena and I have not seen her brow posts. You guys are pulling this thing out of thin air. And it's silly".
Selena Gomez's response, according to Hollywood Life, was not long in coming. "I agree with Kylie. All this is not necessary. I am one of her fans". No confirmation that the two events are connected, but the day after what happened, Selena Gomez said she needed a break from social media.
"I take some time away from social mediaGomez explained.I'm 30. I'm too old for this stuff. But I love you guys so much, and we will meet again sooner or later. I take a break from everything."