From tonight on Real Time the new season of Marriage at Prima Vista Italia begins, the most surprising dating show on TV with lots of new features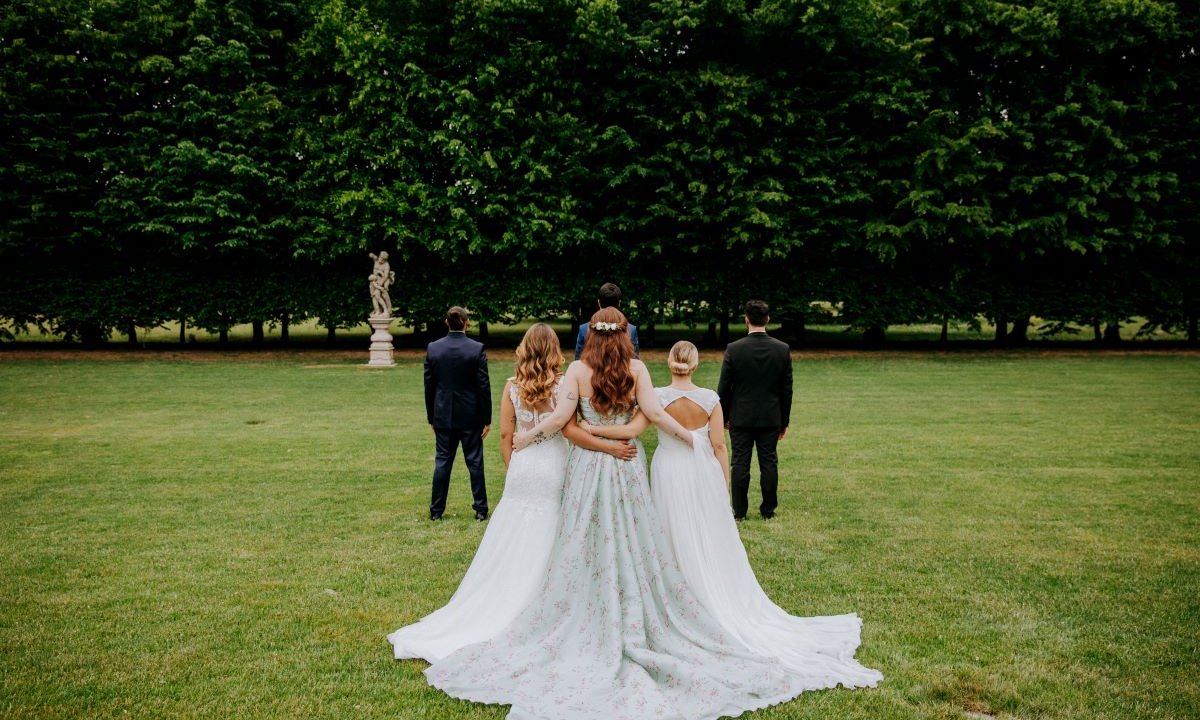 And this evening March 8 comes for the first time in the clear on Real Time the new season of Marriage at first sight Italy. TV's most surprising dating show returns after the success of the past seasons. This year the social experiment proposes a great novelty: the three couples will get married together. Episodes are also available on discovery+
Six characters in search of love, selected from thousands of aspiring spouses, have agreed to delegate the choice of their life partner to a team of experts and to get married with a complete stranger. After the celebration, the three couples will live for a month as husband and wife and, at the end of the experiment, they will make the decision to stay married or divorce within six months of the wedding date.
Marriage at first sight: here are the protagonists of the new edition (Photos and Cards)
The big news of the seventh season will consist in the fact that the wedding of the three couples they will take place at the same time: the brides will present themselves at the altar one at a time and, only after having seen all the suitors, will they find out which of the three will be their future husband. In the days leading up to the weddings, the three brides-to-be and the three future husbands will spend a lot of time together, sharing emotions, fears and unforgettable moments, which will make them friends and allow all six of them to collectively experience the most important day of the their life and beyond.
Also for this new season, a create matches between the 6 candidates the selected team of experts will be made up of: Nada Loffredi, sexologist, ready to evaluate the candidates in terms of sexual affinity to create the right couple alchemy; the sociologist Mario Abis who will guide the couples in interpreting their relationships starting from the social context that surrounds them and Andrea Favaretto, life coach and communication expert who will put the newly weds in front of the doubts and difficulties to overcome for a healthy and lasting. The experts will guide the six protagonists in search of love at every step of their journey, with an important change of approach: teaching them not to stop at the first impression, at first sight, at scrolling through photos on dating apps, but change the paradigm and parameters of judgment and establish stronger relationships, in a society that increasingly stops at appearance and less and less at substance.
This year's three couples, as in previous editions, were created through a match built by the experts on the basis of interviews, common points, aptitude and psychological tests: Mattiaa 36-year-old gardener from the province of Turin who is passionate about video games and cooking, e Giulia27 years old from the province of Turin, a lover of travel and museums; IreneNeapolitan by birth and Milanese by adoption aged 32, restaurant manager with a passion for literature, together with the 29-year-old Milanese Matteosensitive bank advisor. And then Simona30 years old from Viareggio where he manages the family shipyard, with Gennaro34 from Reggio Emilia, a waiter with a passion for photography.