The review of Tonight we're together, a Netflix film based on the homonymous novel Harmony by Anna Szczypczynska where the desire to take back one's life turns into a love triangle narrated in a bland and superficial way.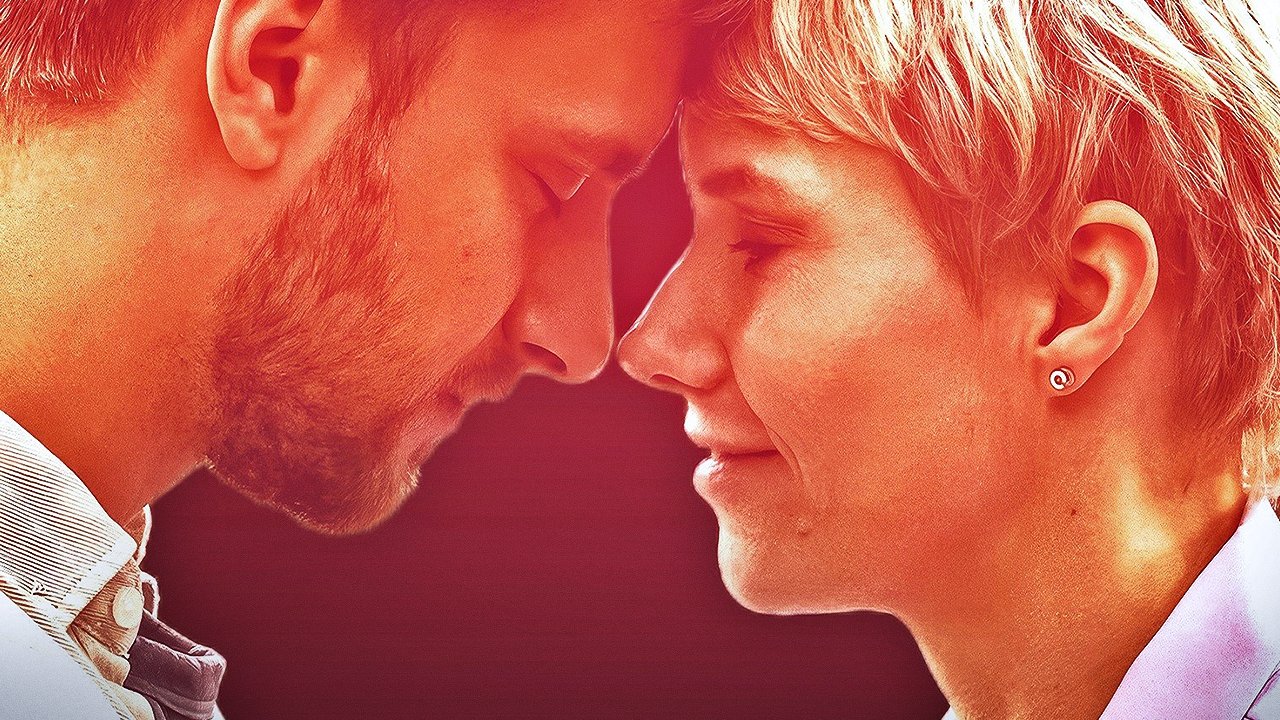 There are films that talk about love: the painful, waiting, the hoped-for, or sudden one. But there are also loves held in pause, finished and then rediscovered in a moment of indecision and tiredness, ready to burn again and then soon reduced to ashes.
As we will point out in this review of We're together tonightil film directed by Robert Wichrowski and available at Netflix, is a small flame ready to rekindle a fire that has been kept extinguished for years. An inner fire lit in a moment in which everything in the life of the protagonist seems wrapped in a layer of dust for an everyday life left to flow by itself, monotonous and without stimuli. Life as a couple has reached a point of maximum saturation, and Nina knows it well; one look will be enough, one of those that shakes you inside, disorienting you and leaving you wandering without a compass, that the woman will question everything, between a past and a present love.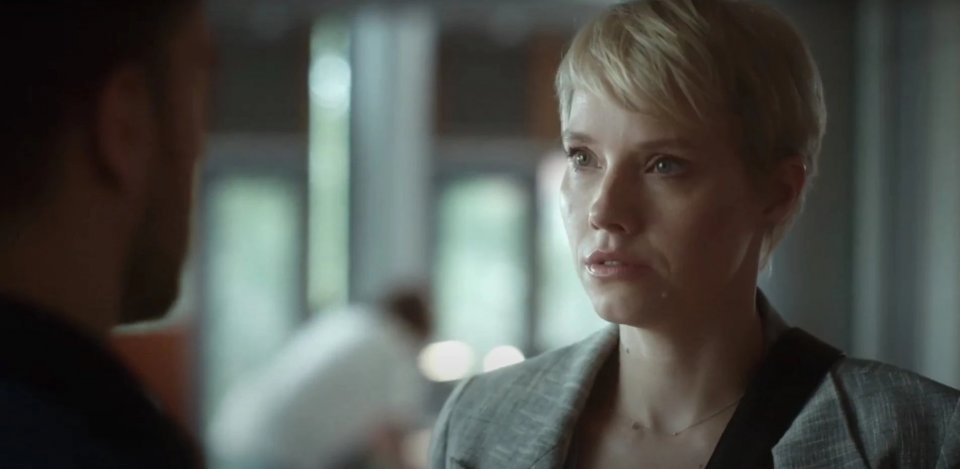 Yet, just because a story works well on the page, that doesn't mean it's equally meaningful and emotionally powerful on screen, especially if it's backed by invisible direction and a somewhat banal script. And so, the waves that ferried the thoughts and heartbeats kept hidden between the spaces of paragraphs of a best-seller like Anna Szczypczynska's homonymous one, turn into flat waters, which drag tired and dull characters and events onto deserted and uninhabited shores by tensions, sighs, or emotions.
Tonight we are together: the plot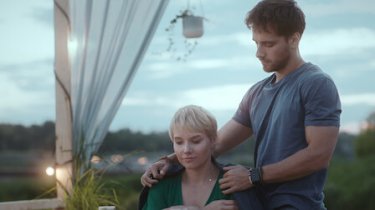 Nina (Roma Gasiorowska) is a Polish journalist who has had everything in life: a good job, a stable marriage, a dizzying house and two daughters. But the arrival of an ex of hers in the city makes her remember how deep down the bond she held to him has never dissolved. Between an embrace and a discharge of physical attraction, what Janek (Maciej Musial) represents is not just a bolt from the blue, but a pretext, an opportunity, which allows the woman to come to terms with herself and realize how much imperfect and unsteady is in reality the married life with her husband Maciek (Wojciech Zielinski).
Moments of static restart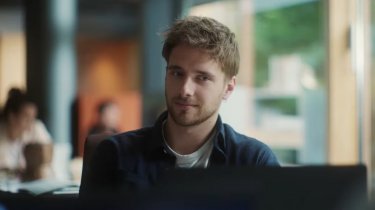 What a strange life for a human being: a container of feelings, emotions, instincts and rational thoughts, man often ends up approaching the life cycle of a product on the market. Hence, an individual is born, grows, feeds on stimuli, approaches others trying to win their trust, their affection, and then abruptly stops at a point of maximum emotional saturation. And it is precisely drawing inspiration from this moment of weakness and frustration that We're together tonight mark your starting line. But instead of lingering and dwelling on the invisible hands that block Nina and Maciek in distinct points of their marriage, Wichrowski's work prefers to put the fifth and run fast on the emergency lane, limiting itself to touching the various narrative junctions without really offering them the right space to be born, blossom and disappear like ashes.
Story of a broken marriage: 10 movies about couples who break up
Pages from Harmony in cinematic format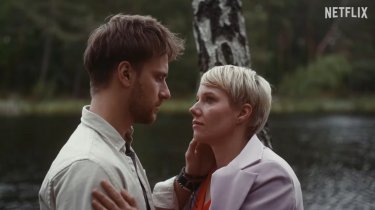 Everything happens and then disappears in We're together tonight. From the frustration of a love without stimuli, to the meeting with the young Janek, up to the flashbacks that portray Nina and the ex happy and inebriated by an unbridled passion, everything in Wichrowski's film is hinted at, without being investigated or explored . Daughter of other romantic films that preceded her, there is nothing that brings this work up to other films that attempt to touch the sedimentation of a love story, and the possible betrayal, such as Before Midnight, Two for the road o Nobody saves themselves. The sequences that follow one another over 92 minutes in which everything is said, but nothing is internalized, are reduced to a hasty synthesis of events that lose their emotional significance, to turn into many slides of a superficial presentation on the fragility of a independent woman ready to take control of her life.
The 35 best teen romance movies
Talk to me (superficially) about love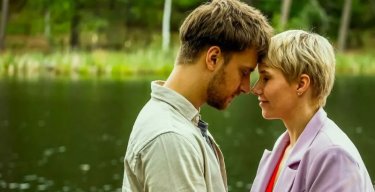 They are characters born from the touch of ink on a white page, those of Tonight we're together. Accumulations of dialogues and words put into circulation that try to detach themselves from their two-dimensional essence, to become tangible and real in the space of a reading, these characters find their escape route to other worlds, other inner universes in the cinema. Filtered by the cinematographic lens, and transported into the eyes and into the bodies of actors ready to give them that carnality they had just denied, these protagonists however fail to become bearers of emotions and channels of feelings as their director had hoped. Roma Gasiorowska (Nina), Wojciech Zielinski (Maciek) e Maciej Musial (Janek) chew soulless words, limiting themselves to faithfully repeating pieces of screenplays copied from a thousand other stereotyped jokes of sentimental works intended for general television channels.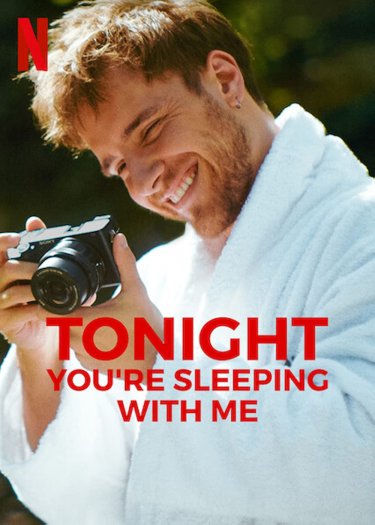 Blocked by a narrative flatness, the interpreters are unable to give depth to their characters, resulting in empty, cumbersome bodies without an emotional drive that inflames them, moves them internally. Machines with a flooded engine, the characters thus end up appearing cold even in the moments in which the fire of emotions should burn them. An interpretative coldness that pours on that affective accessibility essential for the purposes of spectator identification; and so the public attends the narrated events without participating, watching but not sharing any emotion, observing but without feeling the thrill of passion.
And so the fire that burns in Nina and Janek's body becomes wet wood; every minute that passes is a thread that weaves a fireproof suit ready to dress the spectator, removing him from those will-o'-the-wisps of a love story that dies and is reborn in other forms, but which in the end proves to be harmless, light, painless, like a fire burning in a fake fireplace.
Conclusions
We conclude this review of Tonight we are together underlining how the work directed by Robert Wichrowski and available on Netflix is ​​the exact translation into cinematic language of a Harmony novel. Trivial and superficial in dealing with the events that characterize the protagonist's marriage crisis, and the subsequent rapprochement with her ex, the film does not allow any sign of emotional rapprochement with the characters, here left in a state of two-dimensionality and equally superficial psychological flatness.
Because we like it
The inserts of the external settings.
To the photo.
To the duration.
What's wrong
Characters who speak with cliches and psychologically poorly characterized.
The direction does not exist.
The superficiality of the script.
Events told in an all too hasty way.