James Gunn promotes Shazam! Fury of the Gods, in Italian cinemas from March 16, and the first reactions from critics are much more positive than expected.
Who expects a complete disaster from Shazam! Fury of the Gods may be disappointed. The first reactions are more positive than expected and speak of a "solid" sequel. In addition, also the new co-CEEO DC James Gunn has posted his mini-review in which he praises the film with Zachary Levi arriving in Italian cinemas on March 16th.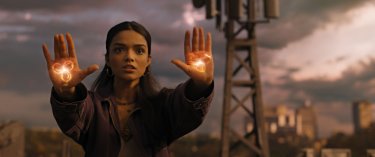 Shazam! Fury of the Gods, continues the story of the superhero played by Levi and can count on the arrival of new interpreters such as Helen Mirren and Lucy Liu, in the role of the villain Hespera and Calypso, and the star of West Side Story Rachel Zegler, who will support the protagonist Zachary Levi, Asher Angel (Billy Batson) and Jack Dylan Grazer (Freddy Freeman).
In the new chapter, Billy Batson and his adoptive brothers, who transform into superheroes by saying "Shazam!", are forced back into action and fight the Daughters of Atlas. The goal is to stop them from using a weapon that could destroy the world, plus they have to make peace with the gods due to Billy taking their powers for granted.
Shazam! Fury of the Gods: for Helen Mirren the story of the film is "too complicated" to remember
Here's a roundup of impressions posted on the net calling the sequel "super-powerful", "worth watching", "hilarious", "full of humor and action", "magical and fun". There is also the opinion of James Gunn who tweets "I love it, it's a blast"then praised the film's cast and crew, primarily stars Zachary Levi and Rachel Zegler, as well as director David F. Sandberg.