The new LEGO sets arriving for the 30th anniversary of Jurassic Park are extremely detailed… perhaps even too much.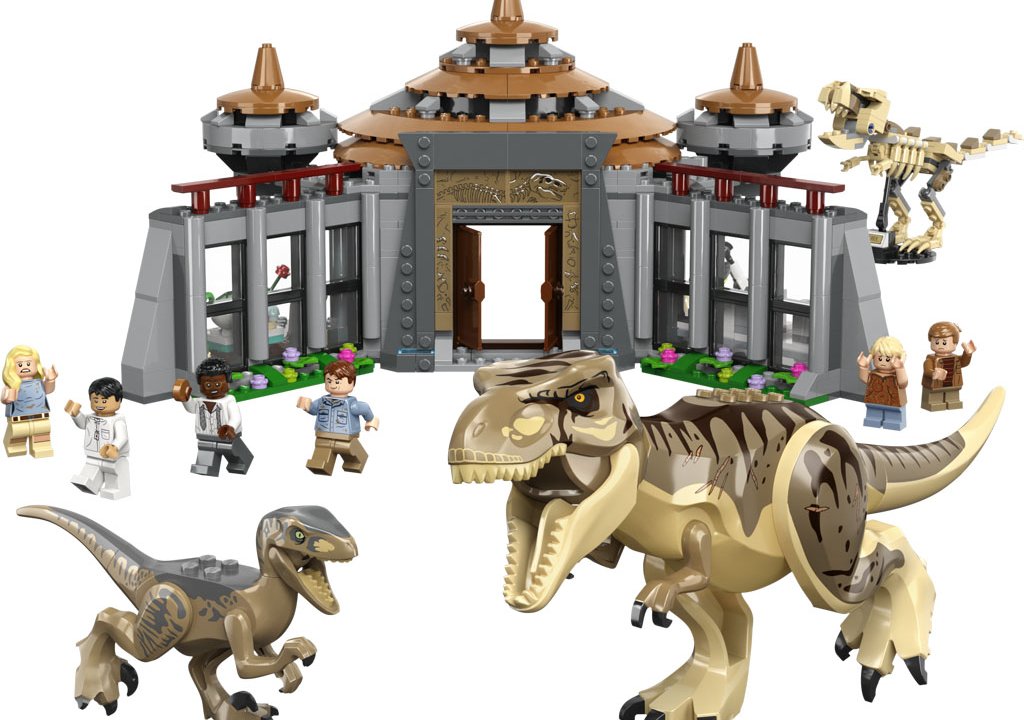 On the occasion of 30th anniversary of the theatrical release of Jurassic Park (initially thought of as a single film), LEGO has decided to use its creative energies to give fans always new ones set to collect. These, to be precise, are 5, they are all based on iconic scenes from Steven Spielberg's film, and they are so precise and detailed that one of them even includes a pile of dinosaur poop with a toxic berry inside.
Originally released in theaters on June 11, 1993, the first Jurassic Park is preparing to celebrate its 30th birthday. So LEGO has decided to release 5 new unique sets at the event. Their sale will be made available starting from June 2023, with the possibility also of pre-ordering them gradually. Each set translates, with the language of the famous bricks, some cult scenes from the film, proposing them in a very detailed way.
Jurassic Park: Laura Dern Reminded Jeff Goldblum Why He Was Shirtless In Iconic Movie Scene
Below you will find the names and prices of the various LEGO packages dedicated to the thirtieth anniversary of Jurassic Park:
Jurassic Park Visitor Center: T. rex & Raptor Attack (76961), $129.99. This 693-piece set features the test area and dinosaur eggs, featuring Dr. Henry Wu and Ray Arnold, Dr. Ellie Sattler, Dr. Alan Grant, Tim and Lex Murphy, T-Rex and Velociraptor.

Jurassic Park Brachiosaurus Discovery (76960), $79.99. The set consists of 512 pieces with the Jurassic Park Jeep and the characters of John Hammond, Dr. Ellie Sattler and Dr. Alan Grant, to get an up-close look at a Brachiosaurus.

Jurassic Park Triceratops Research (76959), $49.99. The 281-piece set also includes 'Mountain of Poop', Ellie Sattler and Ian Malcolm along with a Triceratops, buildable Jurassic Park Ford Explorer and a shovel to scoop up what you need.

Jurassic Park Velociraptor Escape (76957), $39.99. The 137-piece set features a winch to lower food to the Velociraptor and Dr. Ellie Sattler and Robert Muldoon minifigures.

Jurassic Park Dilophosaurus Ambush (76958), $19.99. The 211-piece set includes a Dilophosaurus, a buildable Jurassic Park Jeep, a Dennis Nedry minifigure and a small jungle figure.