Ready Set Go. Let's go for the most adventurous appointment of the year, with the new edition of Beijing Express, broadcast every Thursday starting from 9 March on Sky Uno and streaming on NOW. Last year due to a road accident of Costantino we found again Enzo Miccio in an unprecedented capacity as host of the program. The pairing of Costantino Della Gherardesca and Enzo Miccio proved successful and it is a pleasure to find them both again for this new edition of Beijing Express.
Sky invited us to the preview and press conference of Beijing Express, and as lovers of travel and reality shows we absolutely could not miss it while we warm up the engines for our report cards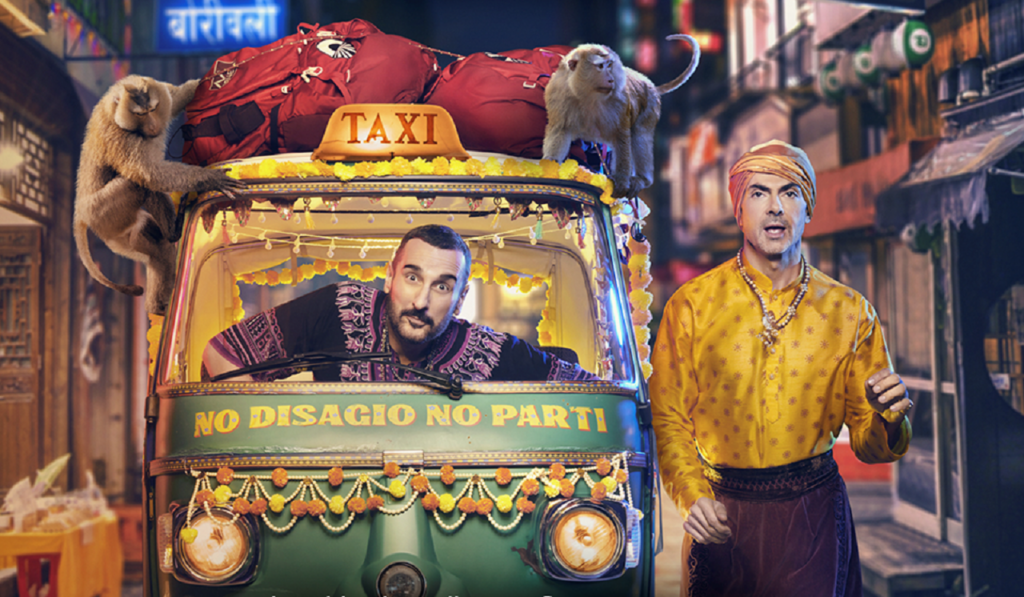 From what we have seen, a very interesting edition is expected, with competitive competitors ready to overcome their own limits. The pairs who, backpackers, will run between India, Malaysian Borneo and Cambodia are eight: The Lawyers (Alessandra Demichelis and Lara Picardi); The Hypochondriacs (Dario and Caterina Vergassola); The Educated (Maria Rosa Petolicchio and Andrea Di Piero); Italian Americans (Joe Bastianich and Andrea Belfiore); The Newly Weds (Federica Pellegrini and Matteo Giunta); The Sicilians (Salvatore Schillaci and Barbara Lombardo); The Activists (Giorgia Soleri and Federica Fabrizio); The Mediterraneans (Carolina Stramare and Barbara Prezia) e Mother and son (Martina Colombari and Achille Costacurta).
It starts from the chaotic and colorful Mumbai, India, a place that our hosts know very well, but which never ceases to amaze them.
"L'India it is a country experiencing an enormous economic boom, anyone who knows India knows that it is a nation that changes radically every three years. I saw it very different from all the other times I've been there. It is a nation in which traditions from seven thousand years ago continue to coexist with contemporary reality. – he has declared Costantino della Gherardesca
"It was a tough start for us, travel is not easy in a country like this. It was a strong impact, but then among the children and the people who welcome you, India kidnapped us" – added the co-host Enzo Miccio
The production made the most of the tune of Enzo and Constantine, dividing them often to give us the opportunity to see as many places as possible of the wonderful destinations chosen for this edition of the program.
"Our couple is a well-balanced and strong couple, we back each other up, and they exploit us twice as much: they make us do twice what one usually can do. Being two sometimes separate us, there are moments of communion in which we support each other, and moments that separate us from the morning"- he revealed Enzo Miccio.
After watching a preview of the first episode of Beijing Express, we asked the contestants what was the craziest and most useful item they had in their backpacks. The responses all agreed on one item in particular: toilet paper and wet wipes.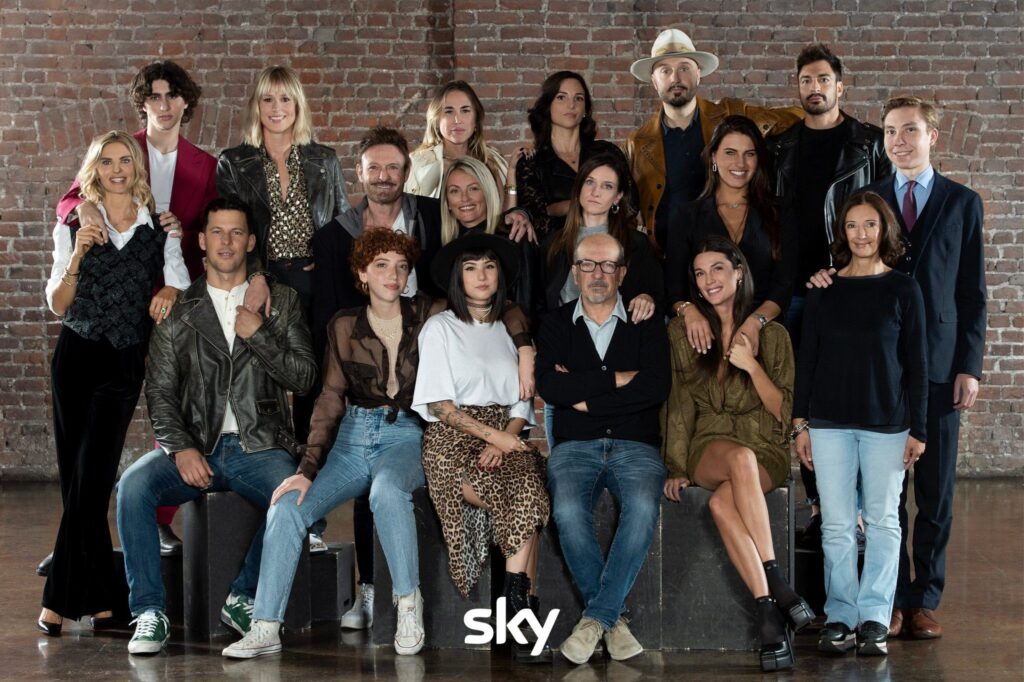 There are those like Dario Vergassola who have gone further, stating with laughter that he also brought a defibrillator with him, while his daughter filled her backpack with medicines. It is certainly no coincidence that they are called The Hypochondriacs.
But the most interesting answers came from the odd couple formed by Maria Rosa Petolicchio and Andrea Di Pierowho joined in the press conference at the end of the tests established for the Maturià exam.
"I brought along a rod with one orange flag, because I thought that if I had to hitchhike the orange can be seen from afar. I discovered that these flags are quite frequent in India because they have a religious meaning, so I had to be careful how I used them: for many inhabitants it could have a much greater meaning than a signal flag" – he has declared Andreastrictly in a suit and tie as at the time of his participation in The college.
"In Andrea's backpack there was really everything, the torch was useful because we were in quite particular conditions, and that backpack has been providential on more than one occasion. Apart from the wet wipes, which you simply can't do without, I had something very light, useless but heavy at the same time: a note with the words good luck Prof. that they had given me in third grade" – she added a little moved Professor Petolicchio, she too big star de The college.
In this press conference there was also a lot of talk about feminism, with Giorgia Soleri and Federippi who had a civil exchange of views with the other competitors in the race, who decided to use the male declination of lawyers for their names.
"Our goal was to try to broaden the target of people we speak to, because we strongly believe in the themes we bring and the values ​​we share. We know that social media cannot necessarily reach all people. Specifically, I had a message related to physical condition, to illnesses. Remind me and remember that you can have a life despite illness"
"What we hope is that the themes we bring can reach as many people as possible and as many people as possible, even curious, come and sift through the glossary of feminist themes and decide they want to be an activist. The goal is to widen the chorus of voices that talk about these things here every day. It is time for these themes to become daily bread" – added Federica, best friend and companion of Beijing Express for Giorgia Soleri
"The term lawyers has always existed, fighting for this female declination of lawyer seems absurd to me. I don't follow them that much (Giorgia and Federica ed), from now on I will, I don't think they waste their time fighting over such futile issues. The term lawyer has always existed. I wouldn't change the name, we chose it and so it remains" – said the lawyer (or lawyer) without exclusion of blows Alessandra Demichelis
The answer of Giorgia Soleri, obviously she didn't wait: "We disagree. They know it too, we don't think there are useful struggles and futile struggles. Language creates reality and is modified by speakers and female speakers. We know how important it is to name things. I come from a medical background, where for me giving a name to my illnesses was fundamental in legitimizing that pain. I think language is useful for creating space, as Alessandra said: lawyers exist and no one would call a male lawyer a lawyer. I don't understand why to get the gender ending voluntarily wrong. But I respect the self-determination of Lara and Alessandra and friends as before."