The family, the post-credit scenes, Tim Burton's Batman: our interview with David F. Sandberg, director of Shazam! Fury of the Gods.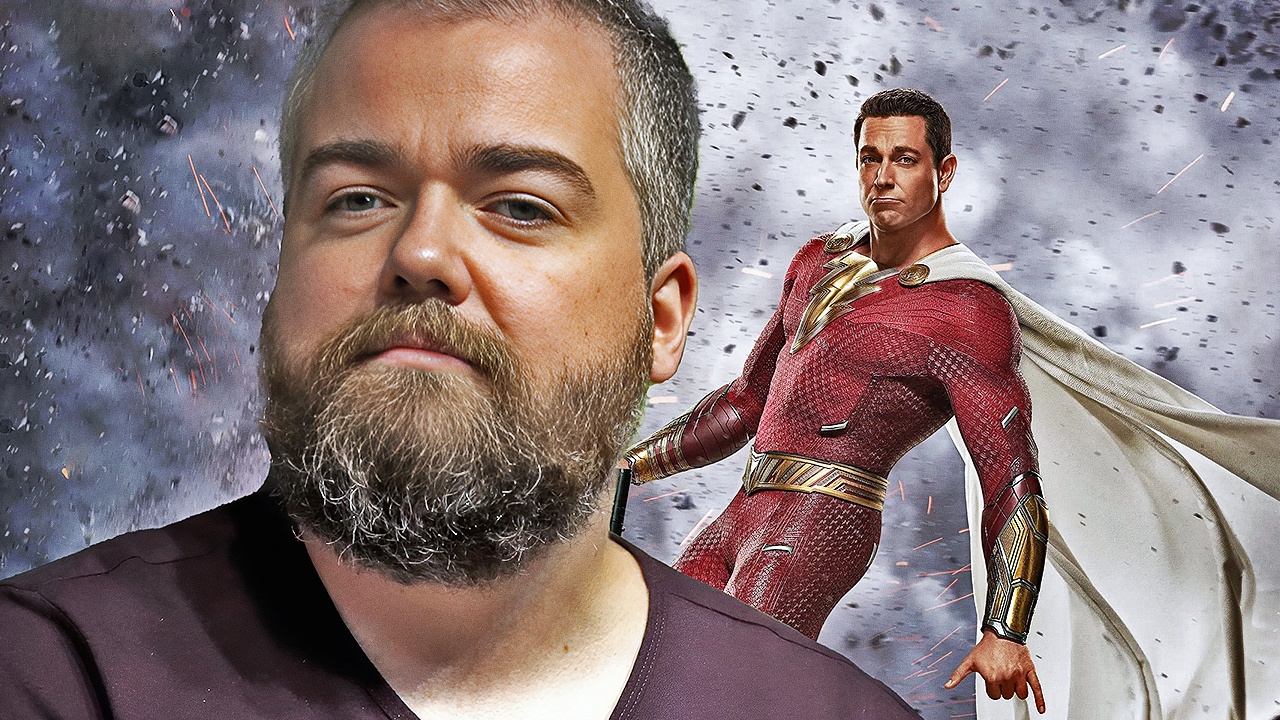 "It's the first time I've come to Rome. I had some free time to visit it and it's a beautiful city. My wife and I didn't realize the density and quantity of historical buildings, ruins and things like that. There is so much history and we really love this place!". You understood it: in a hotel in the center of the capital, while the sun's rays timidly emerge from the clouds of a winter that doesn't want to end, we meet David F. Sandberg for a long chat. The theme? Obviously Shazam! Fury of the Gods, and how deeply William "Billy" Batson aka Shazam is linked to the concept of family. But with the Swedish director, former author of Lights Out – Terror in the Dark e you Annabelle 2: Creationwe also talked about horror films, about Game of Thrones and how deeply it was marked by Batman of Tim Burton.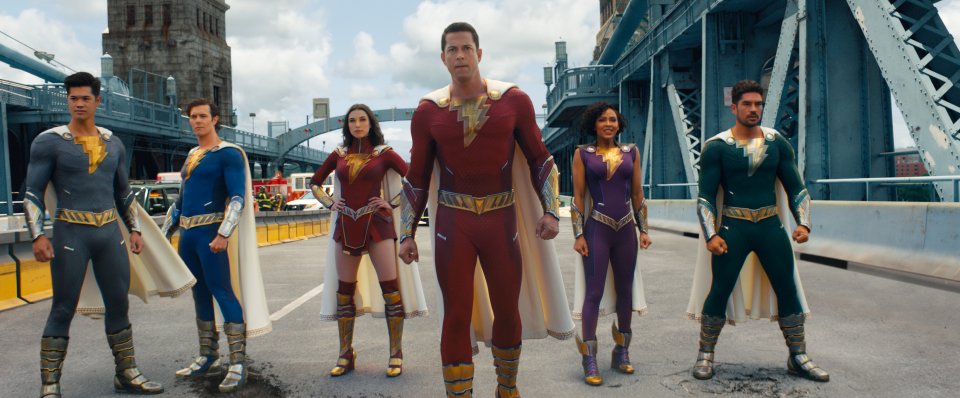 In the cast of Shazam! Fury of the Gods we obviously find Zachary Levi, in addition to new entries Helen Mirren, Lucy Liu and Rachel Zegler. The first topic we address with David F. Sandberg is related to Shazam's greatest superpower, family: "Family is key, because that's what the two movies are about. I mean, the first one was about Billy finding a family. foster. He's trying to hold the core together. But he probably needs to learn to let them go. I think we can do more with family. Think Fast & Furious…".
If Shazam is one of the most powerful superheroes in the DC UniverseDavid F. Sandberg says that as a child he dreamed of flying: "My mom made me a Superman costume, what a dream! Being able to fly would never make me fly again. And I hate going to the airport!"
Tim Burton e Batman
The most spectacular moment of Shazam! Fury of the Gods it is the entrance of the dragon, ridden by the villain, Calypso, played by Lucy Liu. "The dragon is interesting, because it's based on a mythological dragon"explains the director: "The dragon was originally supposed to have 100 heads, but I realized that wasn't going to be possible. So I started thinking, 'How can we make this different from the dragons we've seen before?'. It was supposed to protect the Tree of Life, so I made it into wood. It also meant not having a normal fire. That's why fire is blue. So it's like a magical fire. It was mostly about trying to figure out what we can do different from the dragons we saw in Game of Thrones or in The Hobbit".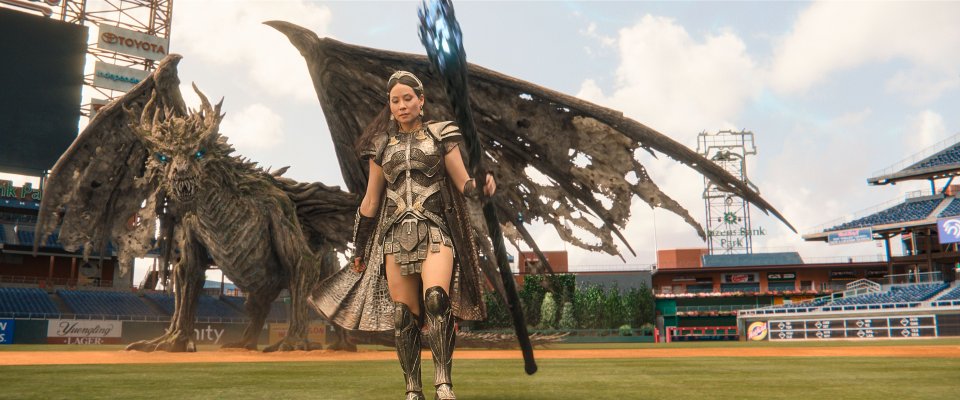 Warner Bros. DC Universe, gradually expanding, keeps the attention on cinecomic, contemporary genre par excellence. But what is the reference cinecomic for David F. Sandberg? "Both Tim Burton's Batman and Richard Donner's Superman, which I saw on VHS as a kid. I was eight, the perfect age. I remember the Prince soundtrack, and I remember Batman sodas, and everything. Later, I became a huge fan of Sam Raimi's Spiderman films. They were pivotal, mostly because I love that Sam Raimi is a horror director. What an epic scene, when Doctor Octopus wakes up in surgery – a real horror sequence…".
Shazam! Fury of the gods, the director talks about the dragon in the film: "It's not like in Game of Thrones"
The post-credit scenes of the cinecomics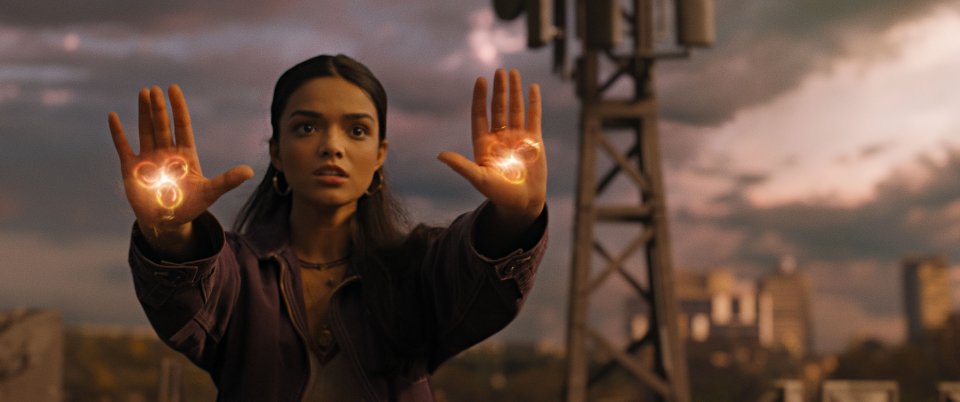 Like any movie of the DC Extended UniverseAlso Shazam! Fury of the Gods ends with a scene after the credits. Starting point for an interesting reflection, which leads us to confront the director. But don't the post-credits scenes shift the focus from the film? "They've turned into a big thing, because people just think about the next movie rather than enjoying what they're watching"confides David F. Sandberg. "I've seen people complain that there aren't enough cameos from other heroes in this film, or that there weren't enough scenes in the post-credits sequences. looking at now rather than thinking about what will happen three movies later? In this movie there are two post-credits scenes. But they don't serve to set things up. They're just fun little extra scenes that aren't so important for future movies. So, yes, you need to have post-credits scenes. But I don't think they should take away from the film itself. It happened with Black Adam, where everyone was talking about Henry Cavill appearing…".
James Gunn Revolutionizes the DC Universe: Introducing 'Gods and Monsters'
"Comics? I love the indie ones!"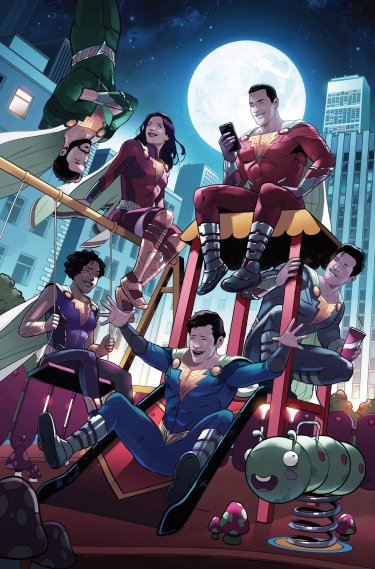 The discussion then moves on comic booksand how much the director is an assiduous reader of independent works: "I actually don't read a lot of superhero comics. I grew up in Sweden, as a kid I read a lot of superhero comics, like Superman, Batman, Spiderman and others. And as a kid I never read Shazam. So when I got the job for the first movie, the Studio came up to me and asked if I was interested. They had to explain what it was. At that point I started my research and started reading Shazam comics or Captain Marvel as he was known at the time, and I got hooked. I read a lot of European comics, weirder comics, and I love indie comics. I like going to comic shops in LA where there's self-published stuff. You can find weird and interesting stuff. And I love comics. horror comics. The Japanese are very good at horror comics!".
Shazam! Fury of the Gods, new costumes for Zachary Levi and the other heroes of the film (PHOTOS)
From Shazam to horror movies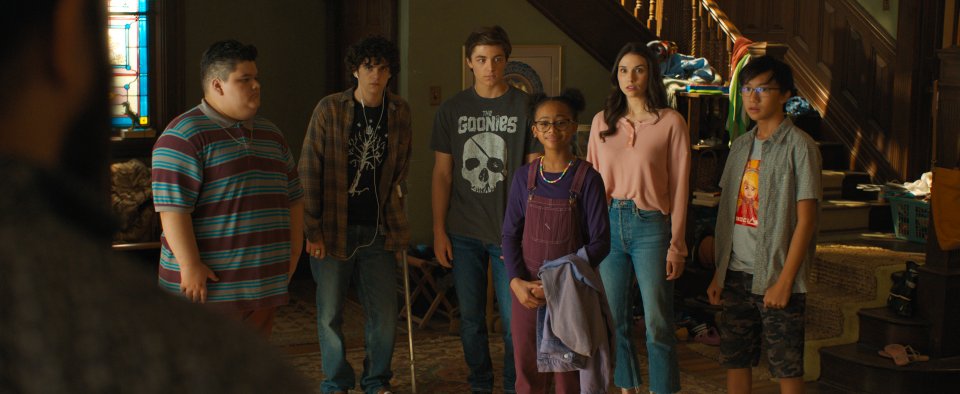 Speaking of horror, David F. Sandberg comes from "scary films", however, telling us how much the genre still needs to be re-evaluated, despite the arrival of authors who have upset the horror current, such as Ari Aster. "Usually it's called high horror. I also like low-budget, pulpy, gory horror, which is a lot of fun. But I think the good thing is that the horror genre is more accepted when it's art house. But it seems there is still a long way to go and you almost never see people nominated for Oscars, for example, for horror performances. I think Tony Colette in Hereditary should have been nominated. And probably should have won. There There's still a long way to go for acceptance in this industry, even if you're doing some really cool stuff.".
DC Extended Universe: Top 10 Movie Scenes From Batman v Superman to Aquaman
The passion of the fan base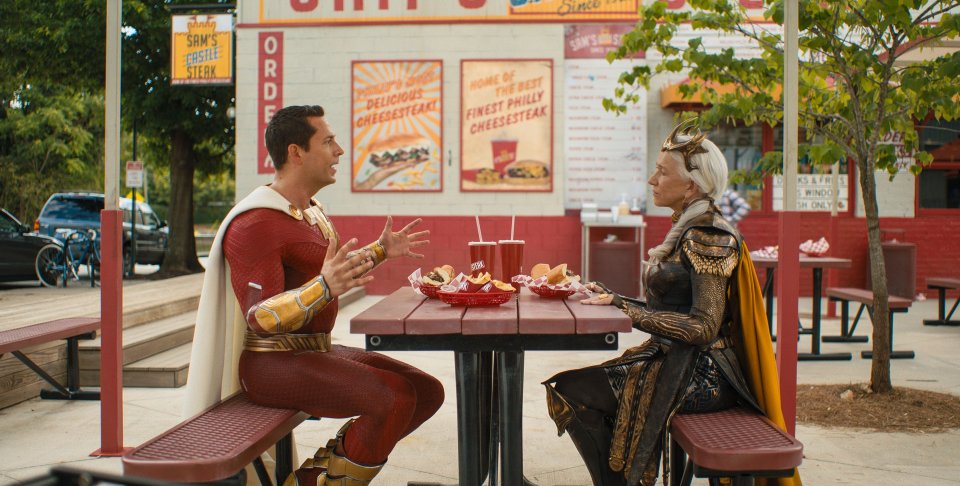 At the end of the interview, the director's reflection is dedicated to fan baseand the difficulty that can arise from the relative comparison: "There are so many expectations. Some people want things one way and some people want things another. Like I said, people are angry. For me it's just about movies, you shouldn't get so angry. The beauty of social media , though, is that you can block people when they get really mean! People don't realize that movies aren't just made for one person. And if you don't like a certain movie, don't watch it. I don't understand the anger, that's it , but I think I appreciate the passion behind it".