The relationship with Sergio Citti, the desperation of Accattone, the suburbs, dowsing and artisanal cinema: director Giancarlo Scarchilli tells his documentary Pier Paolo Pasolini – A new vision, dedicated to the memory of Blasco Giurato. The docu-film is due out on March 5-6-7 thanks to Medusa.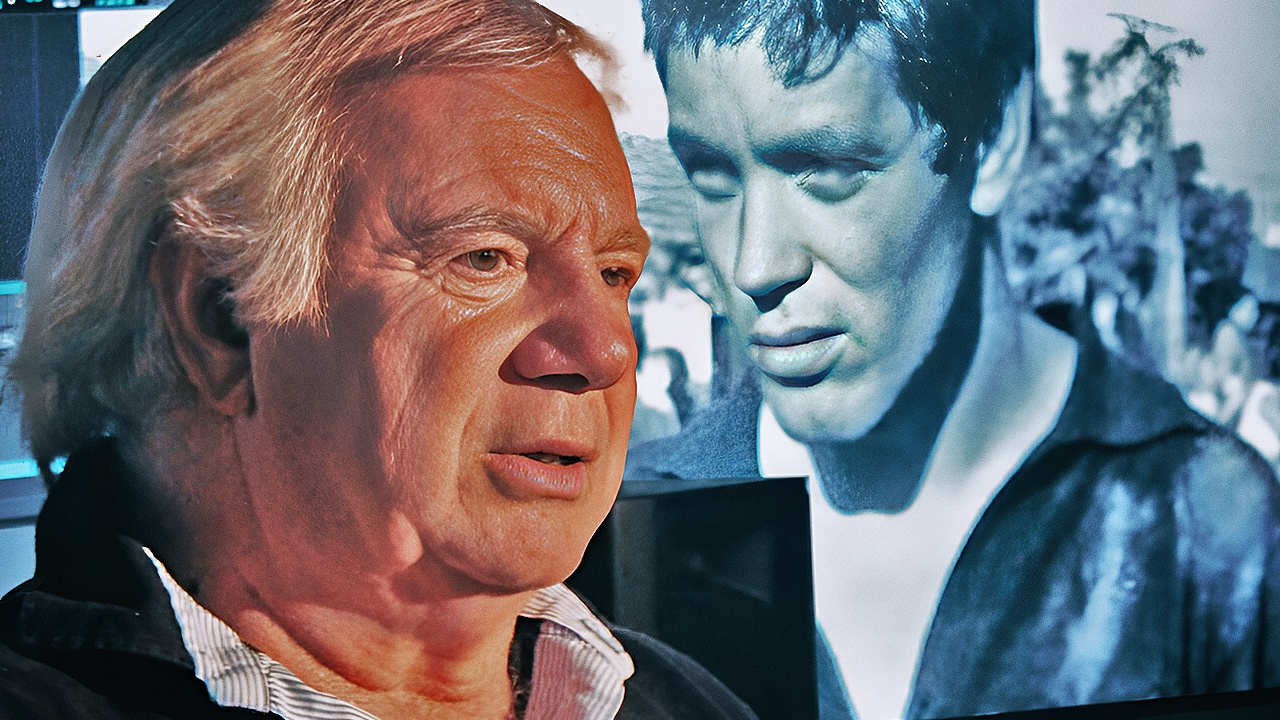 The sources, the material, meticulous work, popular and artistic Rome. The idea of ​​telling Pasolini through the people whose lives he changed. This is the basis of the documentary Pier Paolo Pasolini – A new visiondirected and written by Giancarlo Scarchilli, director and screenwriter who has always been linked to the figure of Sergio Citti, who chose him as assistant director for Two pieces of breaddated 1979. Something new always comes out of digging, even if we are talking about one of the most influential and cited figures of Italian culture: Pasolini's path, in fact, echoes that of Sergio Citti, in a narration that crosses many figures of the Italian cinema, yesterday and today.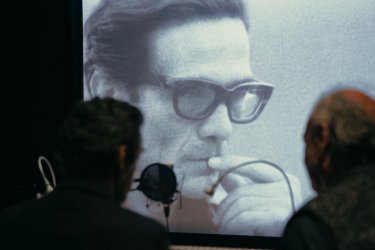 After all, as Scarchilli's documentary illustrates, moved by a sincere affection and a strong passion, there are many names that owe something to the intellectual director: Bertolucci, who wrote poetry when PPP involved him as assistant director in Beggar, or Sergio Citti himself, met by chance on the Via Appia, who later became the perfect narrator of the Roman suburbs. And there are many voices that alternate in Pier Paolo Pasolini – A new visiongoing to build a memory based on the Poet's legacy as well as on his incredible ability to discover talents and craftsmen: from Pupi Avati to Caterina D'Amico, from Daniele Luchetti to Carlo Verdone (who passionately recalls the figure of Nino Baragli), from Blasco Giurato to Walter Veltroni and David Grieco, fundamental in the economy of the story having been for years assistant director to Bernardo Bertolucci and Pier Paolo Pasolini.
Between Pasolini and Sergio Citti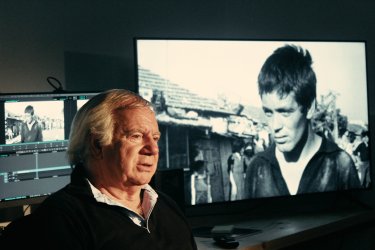 Giancarlo Scarchilli's documentary, to be released as an event thanks to Medusa, is therefore an opportunity to re-immerse yourself in an artisanal and, alas, extinct cinema, inextricably linked to the unique vision of Pasolini and Citti. "In this film there is part of my life"explains Giancarlo Scarchillimoved, during the press meeting. "Thanks to Sergio Citti I got involved in the world of cinema. A close relationship was born, both with Franco and Sergio. And then by tying me to Ninetto Davoli and Dante Ferretti. He made me discover the back of the story: Pasolini who brings Bertolucci to the set for the first time. Ferretti signs the scenography of Medea. Oscar-winning personalities, who started with Pasolini. The documentary is also a way to remember Sergio Citti, compared to Moravia by Pasolini. After all, all the greatest have worked with Sergio Citti. Jodie Foster doing Casotto after Taxi Driver…".
Remembering Pier Paolo Pasolini: his cinema in 10 fundamental stages
Pasolini's legacy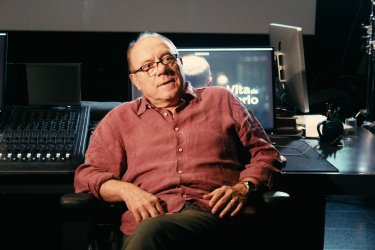 It is still difficult to come to terms with the legacy of Pasolini, in some ways an uncomfortable prophet of a decadent and pessimistic reality. An entire profile therefore emerges in his multifaceted personality, as the director explains: "Besides being a dowser in discovering talents, his quality was reading reality by anticipating the future. What he told us happened: homologation, the suburb that becomes petty bourgeoisie. He was not only a thinker, but he lived on his flesh everything he lived. After him there are no more true intellectuals in Italy. He was the author of ruthless and lucid analyses". The making of Pier Paolo Pasolini – Una Visione Nuova took a long time, also because it was not easy to trace the video and photographic rights. "We worked for a year and a half"continues the director: "Giampaolo Letta, whom I thank, helped us with the rights, in relation to a film with Scorsese and Ferretti. It was forty years of lived experiences. I remember Sergio's simplicity, he loved authentic things. Even with Franco, they were direct compared to life. And Pasolini greatly appreciated this".
The machination, David Grieco: "Happy to have demystified Pasolini"
The point of view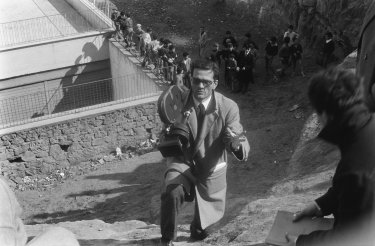 Between the sequences of Beggar e Uccellacci and Little Birds, it then becomes clear how much Pasolini's (even extreme) ideals, at the time, had the strength and freedom to direct intellectual thought. In this regard, Giancarlo Scarchilli devotes much space both to Life boys than to his Corsair Writingspublished between 1973 and 1975 on Corriere della Sera. "At the time we thought: 'But what would Pasolini have said and done?' I remember that at the Teatro Tenda there was Affabulazione, and everyone intervened. At a certain point Francesco Rosi said that he bought the Corriere to understand Pasolini's point of view. Well, he was a window that allowed us to see things ".