The press meeting with Salvo Ficarra, Valentino Picone, Marianna Di Martino, Anna Favella, Ilaria Castiglioni to present the second and final season of Incastrati, from March 2 on Netflix.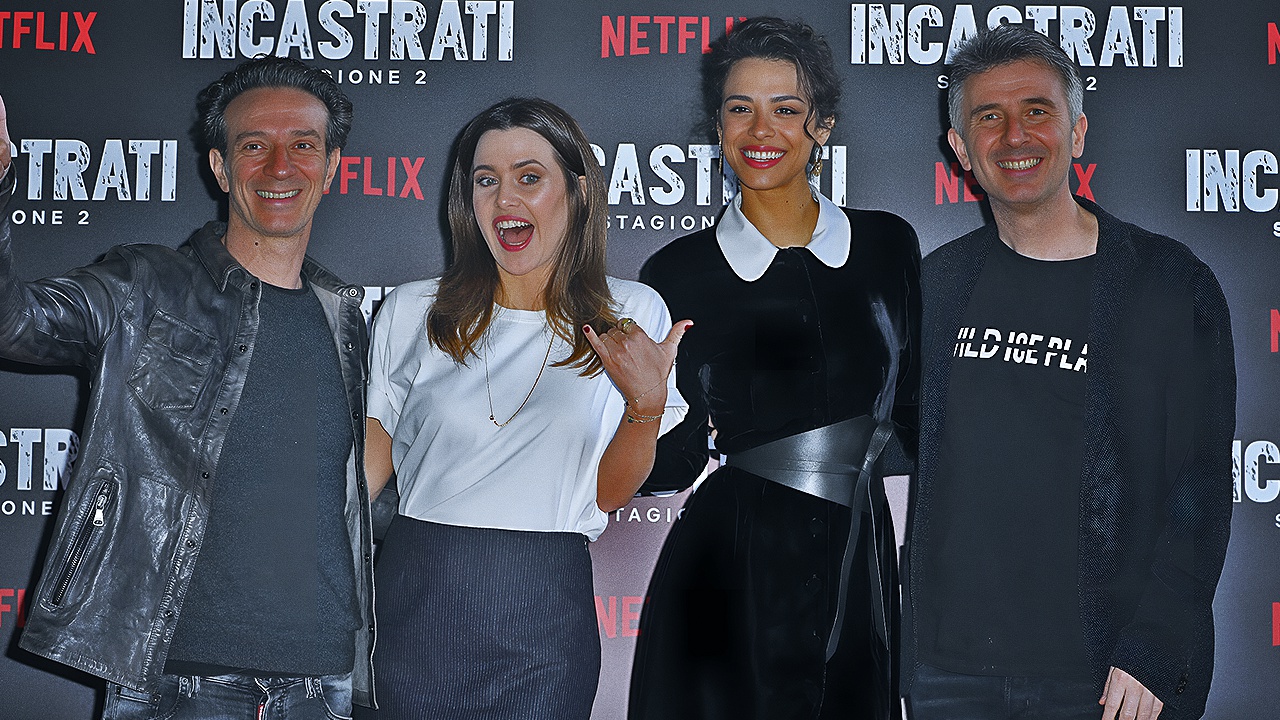 The successful debut of Ficarra & Picone in the world of seriality, Get stuckfrom March 2 is back with a second and final season, in six episodes, on Netflix. Presenting the Italian thriller comedy written, directed and performed by the comic duo who this year celebrates 30 years of career, not only the two of them but also the female protagonists, even more central in this second and last cycle, Marianna Di Martino and Anna Favella, together with Ilaria Castiglioni, Manager of the original series of the platform.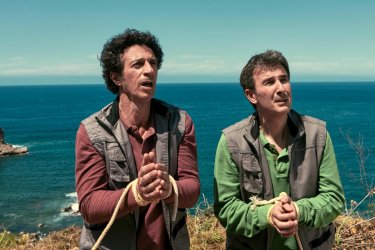 The latter specified: "I wanted to dispel a myth, comedians are often thought of as sad people in real life, that's not really the case. The duo has been a real pleasure to work with and comedy is one of the hardest genres to make, they have shown an instinct and an admirable professionalism in dealing with seriality, they have always had the public as a tuning fork and guiding star, here instead they had to navigate a bit blindly. An extremely positive partnership that we hope to replicate". You immediately echoed Valentino Picone: "We also collaborated a lot in the creative phase, given that for us it was our first experience in the serial field, both with Ilaria and with Marco Tosti, also because we prefer to listen especially if we are in a land less known to us".
The women of Ficarra & Picone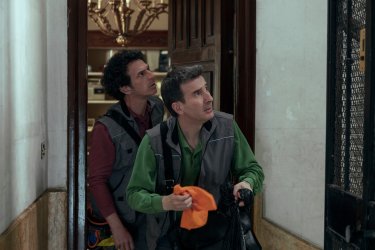 Get stuck it had its own natural process given that it was already born as a project in two seasons and seriality was the only way to tell this story, another way of being on stage and telling the characters. TO Except Ficarra e Valentine Picone they always like to do things differently, to experiment and Netflix has given them this possibility, so much so that a new collaboration with the platform cannot be ruled out "but it is the stories that tell us their destination". An evolution and an even more tangled role awaits the female protagonists, Anna Favella (Ester, Salvo's ex-wife) and Marianne DiMartino (Agata Scalia, Valentino's love interest).
Stuck 2, the review: closes the Ficarra & Picone series that jokes about crime and the mafia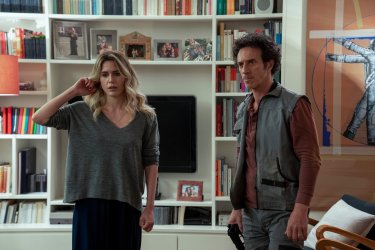 The latter opens the ball by saying that from "the doctor" she becomes "the one over there" in the second season for Valentino's mother (an incomparable Mary Cipolla): "Agata is even more stuck in this second season, there is the family relationship with her son Roberto which adds to that of a couple in the inaugural cycle. Robertino is played by a great Luca Morello to whom I basically gladly supported on stage" (laughs) and Picone immediately echoes her: "We were all his sidekick actually" (laughs). Di Martino was pleasantly surprised by how much Ficarra & Picone are great connoisseurs of history of the mafiafilling some gaps he had as a Catanian ("Mea culpa, we tend not to appropriate it if we are far from Palermo and instead we should"). Working with them we realize how much all the references in each episode are placed there because they have to be there, like the marble slab with all the mafia victims that you see for a while, or the display case with Falcone's car granted by the State Police. "I experienced a paradox during filming because laughing and joking with them was my natural habitat but Agata was experiencing a great internal dilemma so I had to stay in character".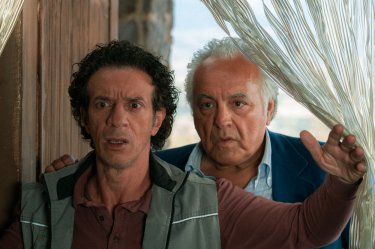 Anna Favella that is, Esther is closest to Salvo in this second cycle of episodes: "A rather amusing and funny evolution, they were on two worlds in a few verses in the first season. He is a character who taught me a lot, he gave me a more ironic look at reality and relationships and gave me the opportunity to appreciate the imperfections in love, which are what characterize human beings. It was cathartic to play her.". Then continue: "I have a terrible ache because this journey is over, you can sense such enthusiasm and energy from the very first reading of the script that it's impossible not to get infected. They are two perfectionists and you wouldn't think it at first glance. They have a great devotion to this craft and they instinctively pass it on to you, it's like rekindling the fire of art. I'm also the protagonist of a simple but heartfelt tribute to Massimo Troisi in these new episodes. A moment born almost by magic off the script that you can't predict, only when you can breathe art, there is land for it to be born. I also learned some Sicilian traditions such as painting ceramics!".
Stuck, the protagonists: "In the Netflix series Ficarra and Picone have also experimented with drama"
The love for TV series and self-irony for the mafia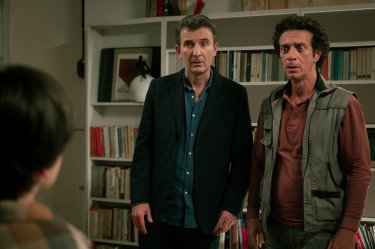 The TV series they have a structure that is clearly different from a film. Ficarra says: "They are made for those who have the remote control in hand. Like the serial novels written in chapters in the 18th century, we have not invented anything". Picone continues: "We make fun of everything, first of all about ourselves, so we couldn't help but play with the series in the series in Stuck. And if there's one thing that drives us crazy, it's the prequels, so after The Touch of the Killer we don't we could not include The Look of the Killer An exaggerated and exaggerated prequel, with the protagonist made up as a very young man, with a voice acting deliberately out of sync that the professional voice actors we involved did not understand initially, and then had a great laugh. Those were the best moments on set.". Many quotes in the new season, from Arizona Junior a Pulp Fictionyes Yesterday Today Tomorrow a Rocky up to the black gloved hand of Dario Argento. In the new episodes, the comic duo is even more ironic about the media circus that journalism creates on black news eventsrepresented by the character of Sergione (Sergio Friscia) and the new entry Bellomo (Matteo Contino). "Even in Summertime we didn't give discounts to journalism but morbidity is followed not only by some reporters, but also by the public. I don't know if reality is overtaking fantasy, but I know that a few years ago I had surgery and in the post anesthesia when I wasn't fully awake they asked me for a selfie…" (ride) "The message we wanted to communicate with the series and above all with this second season – which was anticipated in the first by the speech of Most Holy Father alias Maurizio Marchetti who said that sooner or later people would forget – is that we must remember what happened, especially to younger people who were born after the mafia massacres and therefore maybe don't know".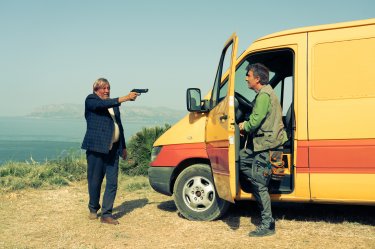 Make fun of mafia for Ficarra & Picone it is a must – already from the first film Born tired and from the scene of the pizzini in La matassa, moreover it seems that most of those lines were written by Valentino. "It's the only way we know, also because they take themselves very seriously. We must also not forget that the mafia comes in various forms. It would be strange if there weren't still feelings of silence and fear, they are inherent to the territory , when a people sees that it takes too long to arrive at results. It is difficult living in the land where those forms are most manifested, it is a consequence of how they move, one cannot ask all citizens to be heroes, but a lot of progress has been made." The best movie about the mafia? Picone closes: "It still has to be done, because we attribute to the mafiosi an intelligence they don't have".
Stuck, Ficarra and Picone on the Netflix series: "We challenge you to guess the culprit!"
Appointment at the cinema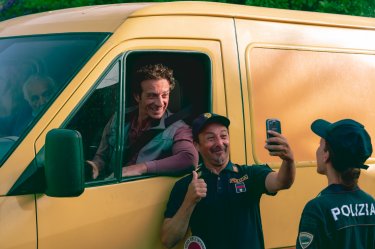 Ficarra & Picone took advantage of the opportunity to announce that they are working on the new film that will be at the cinema at Christmas. They were the protagonists of La strangezza, case at the box office this fall/winter: "It is a very fascinating story, with a great interpreter like Toni Servillo and a great director like Roberto Andò, a set of elements that involved the audience and struck their imagination. At the base remains a good film, which is what attracts attention in the end. A film that had to be seen on the big screen, not like Incastrati which is designed for home TV. We were obviously happy with the theaters, which came from a dark period. After all, as we said, plus a project is strange, the more we like to get into it".
The case of La Stranezza, cinema in the media, dormant receipts: but what is the state of the art?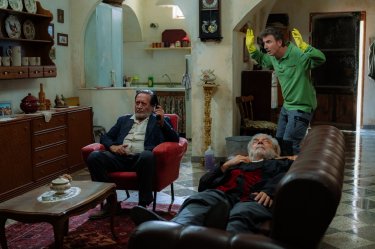 The colleague echoes him: "Maybe the next one will be a horror or sci-fi movie, who knows" (laughs). And the future of the hall? Ficarra intervenes: "There has always been talk of a crisis of a medium, from radio to cinema, from cinema to television, it is clear that everything is evolving, the more offers there are, the more people have the opportunity to see stories, I also speak as an audience. streaming does not prevent people from going to the cinema. In the very short future, in fact, I think the cinema will regain its centrality. The platforms have also given birth to unknown actors and have made us open up to a more international market, to realities and productions that otherwise would not we could have known. Knowing that we will be seen in 190 countries, you can't feel a thrill. In thinking it and staging it we also had this in mind".