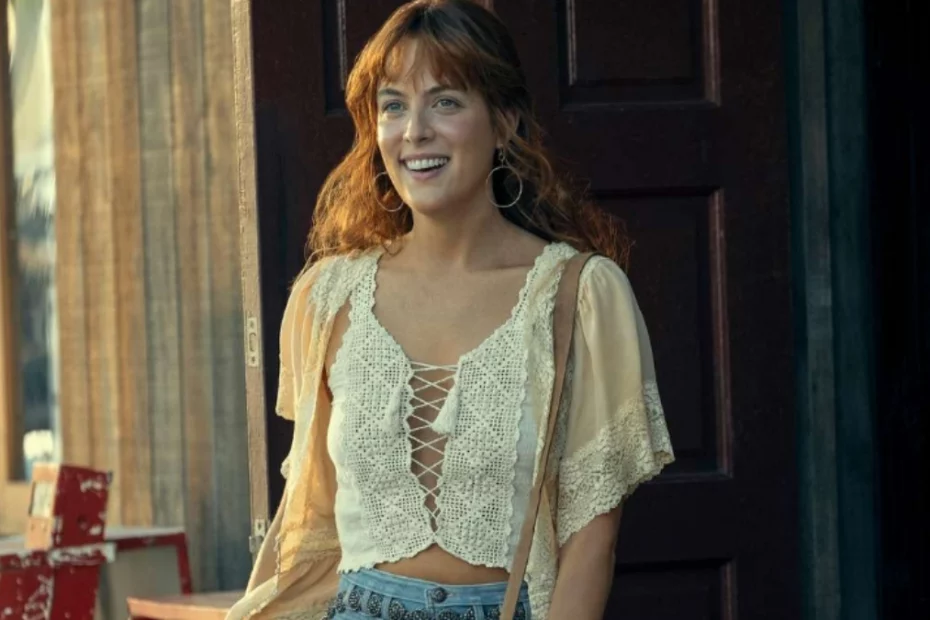 Daisy Jones & the Sixthe long-awaited adaptation of the bestseller of the same name written by Taylor Jenkins Reid, has finally made its grand debut on Amazon Prime Video. Since it was announced in 2019 this project had aroused great curiosity among fans of the novel and beyond. The first three episodes hit the streaming platform on Friday and are already pulling in strong numbers. The TV series tells the story of a rock band from the 70s who decided to break up at the height of their career after an unforgettable concert. Former musicians and managers, journalists and family members after twenty years are ready to tell the truth about what happened on the evening of July 12, 1979 and to reveal who Daisy Jones & The Six really were. In the cast of this Amazon Prime Video miniseries several actors known as Riley Keough, Sam Claflin, Camila Morrone e Suki Waterhouse.
Riley Keough lived on the set of Daisy Jones & the Six a very strange and embarrassing experience.
The interpreter of the magnetic and overwhelming singer-songwriter Daisy Jones participated in an episode of Late Night With Seth Meyers to advertise the Amazon Prime Video TV series. During the interview, he recounted a very funny and strange moment he experienced on the set. Since in the scene her character had to sleep with a boy to put her at ease, the producers saw fit to entrust that small part to her husband. Ben Smith-Petersonin fact, consort of Riley Keough since 2015, he is an Australian actor who has mainly worked as a stuntman in recent years. She the actress was immediately happy with the idea, but when she found herself pretending an intimate scene with him she realized that the situation would be more difficult and embarrassing than expected. Here's what she said:
"We got there and, like, (it was) really uncomfortable. He was so weird. I was just giggling all the time, but I tried to be professional. I kept feeling inclined to say, 'In real life, that's not the case.' And then I thought, 'I'll just keep it to myself.'"
Riley Keough has known Ben Smith-Peterson way back in 2012 on the set of Mad Max: Fury Road and sparks immediately struck between them. Three years later they were married and later had a daughter named Tupelo. Although in intimacy they have a great complicity, the actress acknowledged that filming such a scene in front of the cameras can always cause some difficulties. Fortunately they managed to overcome the embarrassment and bring her home with great professionalism.
The new three episodes of Daisy Jones & the Six will be uploaded to Amazon Prime Video on Friday, March 10. We can't wait and you?