The Star Trek: Discovery series will end with the episodes of season 5, here are the statements of the showrunners and the protagonist.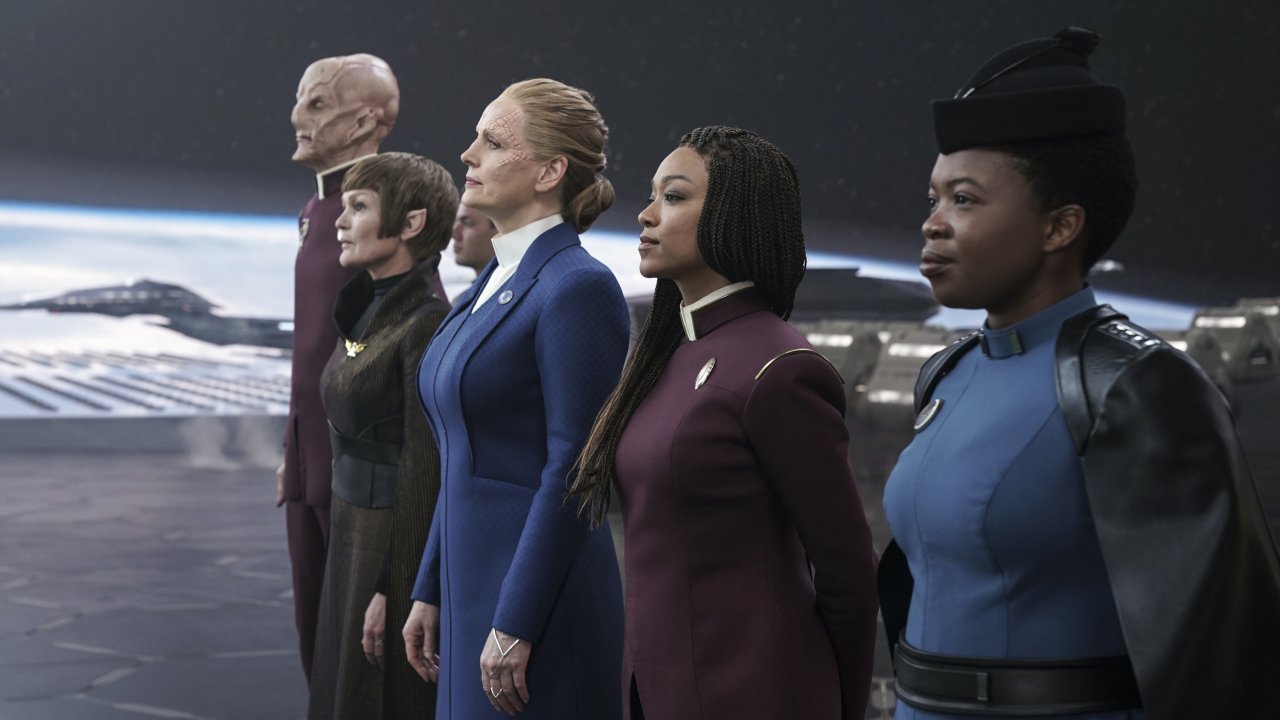 Star Trek: Discovery will end with the season 5: Paramount+ has announced that the episodes, arriving in early 2024, will be the last.
The series was the first project in the new television phase of the saga created by Gene Roddenberry and stars Sonequa Martin-Green.
Alex Kurtzman and Michelle Paradise, producers and showrunners of the project, said: "As a lifelong fan of Star Trek, it has been an immense honor and privilege to help bring Star Trek: Discovery to the world. The Star Trek universe means so much to so many people – us included – and we couldn't be more proud of all that Discovery has brought to its legacy, especially in regards to representation. If even one person recognizes themselves, or imagines having new possibilities for the future, in a new way thanks to Discovery, then we think we have done Gene Roddenbery proud".
Star Trek: Discovery and the beginning of a new journey
Sonequa Martin added: "I can hardly believe this mind-blowing journey with Discovery is coming to an end. I was incredibly blessed by God to play Captain Michael Burnham and be a part of the saga along with an amazing cast, phenomenal crew and remarkable team of sidekicks. I am deeply grateful to our partners at CBS Studios and Paramount+ who supported us and persisted in making television history.".