Star Trek Discovery 5 season will be there
Star Trek Discovery 5 will do The universe series of Star Trek on Paramount+ was officially reconfirmed for a fifth cycle of episodes on January 18, 2021 by Paramount. The title joins other active series such as Star Trek Picard, Star Trek Strange New Worldse Star Trek Lower Decks. Thursday, March 2, 2023 Paramount announces that the fifth season of Discovery it will also be the last for the Sonequa Martin-Green TV series.
When is Star Trek Discovery 5 on
The fifth season will debut in early 2024 on Paramount + also in Italy. According to the rumors, filming began in June at Pinewood Studios in Toronto, Canada with the working title "Oakville", and concluded in late November.
Plot of Star Trek Discovery 5, previews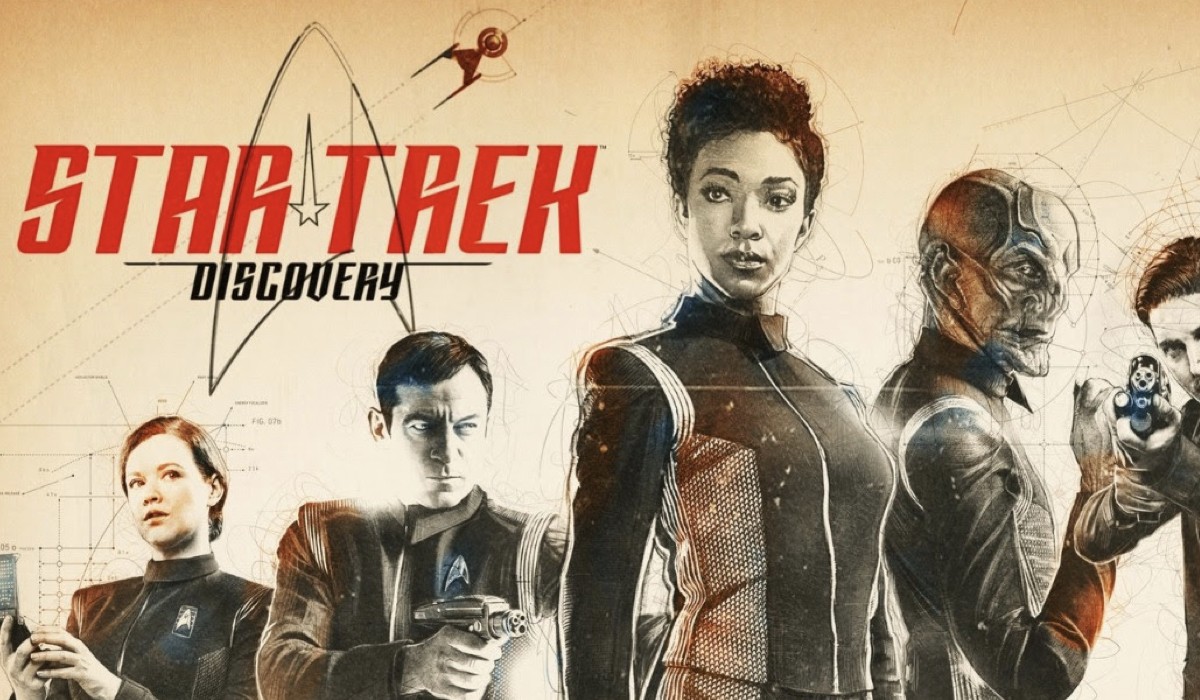 read on after the commercial
In the fifth and final season, Captain Burnham and the crew of the USS Discovery will uncover a mystery that will lead them on an epic journey across the galaxy to find an ancient power whose existence has been deliberately hidden for centuries. But there are others on the hunt too…dangerous enemies who are desperate to get their hands on the loot and will stop at nothing to get it.
How Star Trek Discovery 4 ends, explained
In the Season 4 finale, the dark matter anomaly approaches Earth and Ni'Var. While the evacuations are underway, Burnham and the team aboard the USS Discovery must find a way to communicate and connect with a species very different from their own before it's too late.
Star Trek Discovery 5 cast, actors and characters
In the fifth season we expect to find the group of interpreters that includes Sonequa Martin-Green (Captain Michael Burnham), Doug Jones (Saru), Anthony Rapp (Paul Stamets), Mary Wiseman (Sylvia Tilly), Wilson Cruz (Dr. Hugh Culber ), David Ajala (Cleveland Booker aka Book) and Blu del Barrio (Adira).
Among the new faces of the next season, Callum Keith Rennie (The Umbrella Academy) as Rayner, a "grumpy and intelligent Starfleet captain who keeps a clear line between commander and crew"; Eve Harlow (Agents of S. H.I.E.L.D.) as Moll, a former courier turned outlaw with an impressive strategic mind and sharp wit; and Elias Toufexis (Shadowhunters) as L'ak, who is "impulsive and fiercely protective" of his partner Moll.
Star Trek Discovery 5 trailer, does it already exist?
read on after the commercial
Currently, the trailer for the fifth season is not yet available. In the meantime, here's the one from the fourth:

Star Trek Discovery 5 episodes, how many are there
The fifth season will consist of ten episodes, three fewer than the last two seasons. The series is produced by CBS Studios in association with Secret Hideout and Roddenberry Entertainment. Alex Kurtzman, Michelle Paradise, Heather Kadin, Aaron Baiers, Olatunde Osunsanmi, Frank Siracusa, John Weber, Rod Roddenberry and Trevor Roth are executive producers. Alex Kurtzman and Michelle Paradise are co-showrunners.
Star Trek Discovery 5 streaming, where to see it
Paramount+ is the home of Star Trek Discovery even in our country; we can therefore expect another move for the series after the one that saw the title move from Netflix a Pluto.