What a magical moment the final of Master Chef Italy. From the latest Mystery to the presentation of the menus, everything is special, like when we get ready to watch the final episode of a TV series that we like so much. Not to mention how much time eliminated contestants make their gala-style fashion show and we feel a bit like the Enzo Miccio of the situation, when in reality we look more like the Måneskin in the front row at a Gucci show. Among other things, since we're talking about it, let's dedicate a moment to Silvia who arrived sober like Paola and Chiara on the Ariston stage, just missing a "in this night of soooole, furoreeee, furore" in the background (which, among other things, could easily also be the name of a random dish from Huè).
It all started with a Mystery Box featuring the British version of Light Yagami armed with Death Note for the assignment of deadly ingredients. Scherzo, it was only the three-starred chef Clare Smyth who with her world of stars and greenery helped drag Bubu, Edoardo in Hue on the trail of the white coat (this could also be the name of a dish from Hue).
Thus comes to an end a season of MasterChef which has seen ups and downs, but with one of the most beautiful and hard-fought finals in recent years. Obviously we can't miss our shaved and spiced Scoreboards at the right point.
Mattia – Grade 9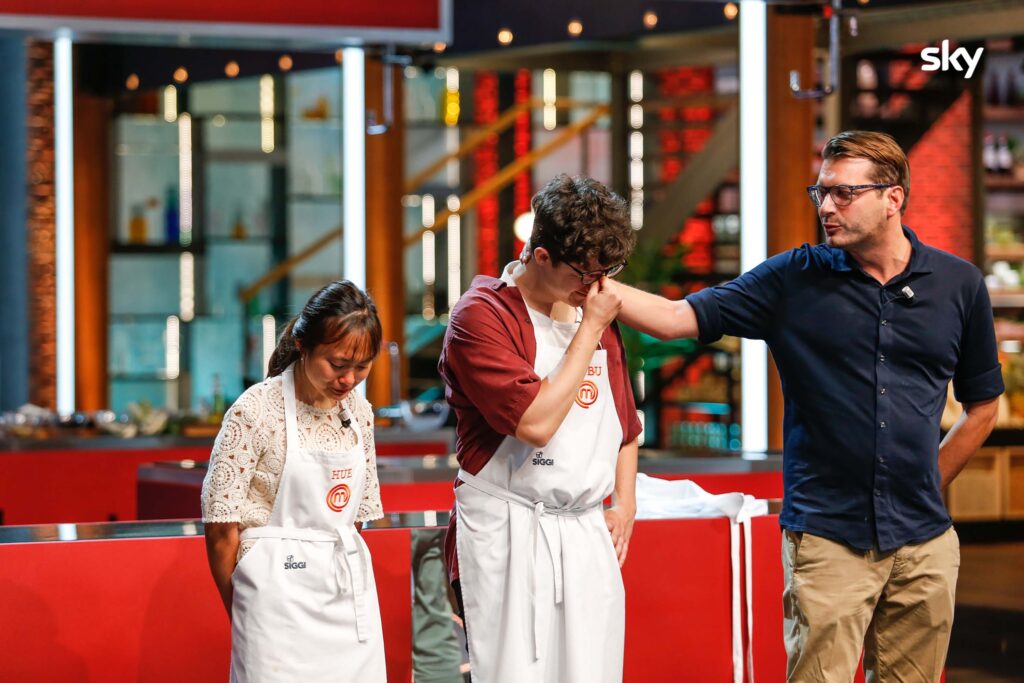 The Mattia who reached the final is not the same Mattia of the first episode in MasterClass. This is not only because his hair and beard have become more unkempt (could it have been a strange form of osmosis in being in contact with Edoardo all this time?!), Te Vec CCiu' Selvaggia, Chiu' Lionessbut also because his cuisine has evolved becoming more and more refined (except when it comes to platingfor that we just have to kidnap him and lock him in a room for seven days with Rossella Migliaccio and her armochromy, a Clockwork Orange thing, actually Mechanical leek).
Frankly, the reason why a shapeless mass of haters lashes out against Mattia every week escapes me, always sporty e supportive with the other competitors. I too want a personal Mattia ready to give me life advice and whisper in my ear"don't change one iota". Instead I have my grandmother screaming in my ears to find a boyfriend, get married and have children.
Mattia's Mystery Box starts bombazza and ends at the Invention with a little culinary garden despised by the aspiring chef from the first moment. When he described himself to the chef for a moment I imagined Heidi with her goats that she runs happily through the mountains, then I remembered that Mattia in the final looks more like Dexter Morgan who becomes a lumberjack and faces his days among deer and thickets. Also because the ending at Mattia's Invention was as good as Dexter's ending (spoiler: it was bad). Tagetto: The New Porro.
Anyway a glass of wine in the mountains I drink it willingly.
Hue – Vote 8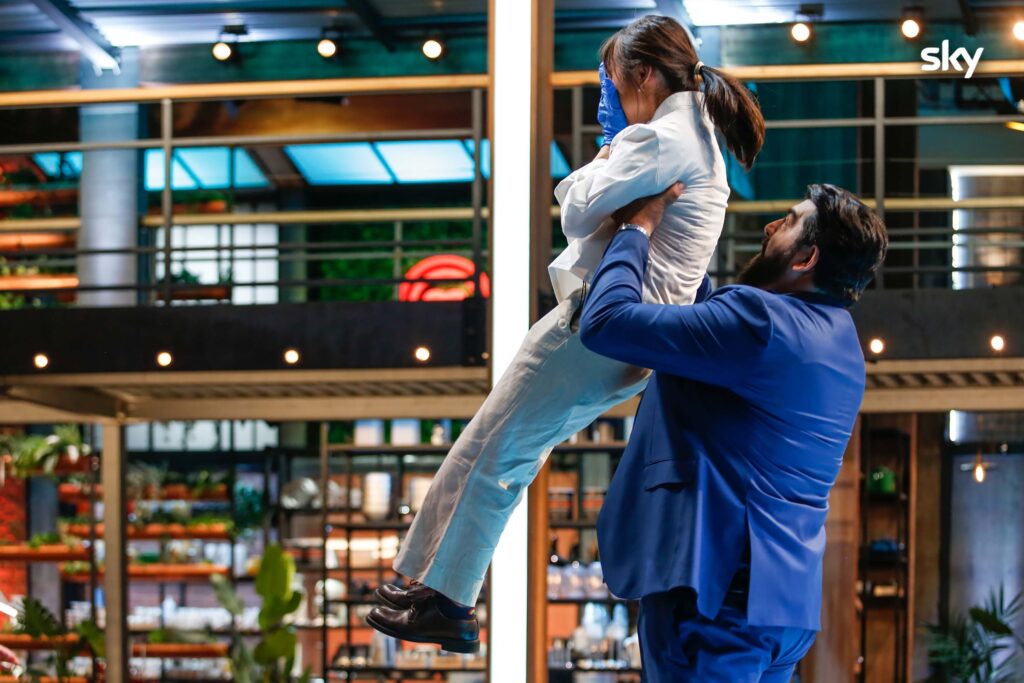 Hue in Wonder Vegetables. Hue could not ask for better for this grand final. That is, he could ask the production to put in a little effort and bring his own to the studio parentsbut they probably just wanted to prevent the MasterClass from turning into the new Lake Como, in the sense that As are you crying so much? (after this I authorize you to insult me).
Dalla Mistery all'Invention the vegetation she was the real star. If there's one thing we've learned in this season of MasterChef, it's that Mattia went to starred restaurants as a child, and Hue is enhanced by cooking vegetables.
She couldn't be wrong just when the test was stitched on her and the tunic was waiting for her like good sushi on the roll of a all you can eat. In fact he was not wrong, carrying colorful dishes. Can you imagine the starred restaurant in Hue with a menu that looks like a book of Haiku, or a collection of quotes from Tumblr.
Meteor: Me you now
Leek foam, covered with radish wings, on a bed of caramelized onions. Accompanied by Tibetan bamboo tea and savory with fresh tears of the Hue sucks.
Bubu – Vote 9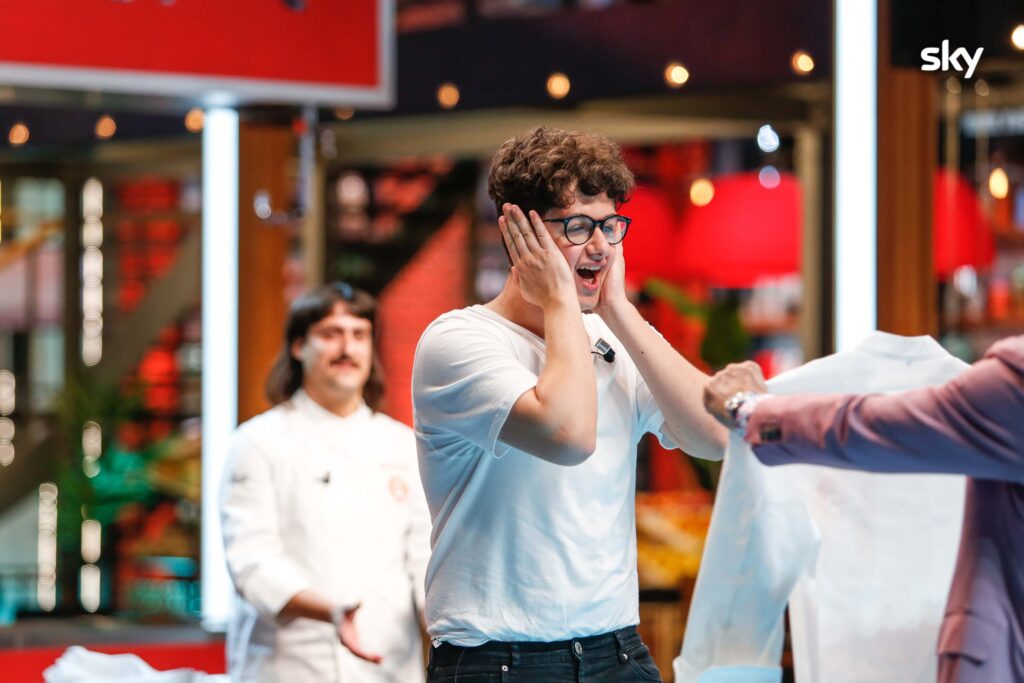 Raise your hand if you remembered Bubu's name Antonio… ecco.
For a moment I thought there was a mistake and they had overdubbed the audio from two or three years ago. Instead Bubu is really called Antonio, to think that for most of the time I was convinced that his name was Andrea. In any case, alongside her they also made their entrance parentssisters and girlfriend. The real queen of the situation was his little sister who baptized him Bubu, forcing all of Italy to remember him like the game of peek-a-boo that is played for children. Congrats sis, you made a good job.
We Bubu hate him a bit because if he hadn't been born in Vico damn Equense our life would have been a little more beautiful. Instead this inside joke evidently made the authors who made it the new one laugh a lot F4 of this edition. Even less.
At the same time We love Bubu because he is Bubu: he's cute and cuddly, plus he also knows how to cook.
Its menu between Sardinia and Campania it's a bit of a gourmet version of the timeless I know you like it in fact, Cannavacciuolo really liked it, especially the pastiera non pastiera that divided the trio of wonders. If something like this were simple I would be able to do it too, and I don't even know how to make a normal pastiera so I think that all this is not simple.
Think that at least now you won't have to study things you don't like, on the other hand you will have to face cooked for mother-in-law, brother-in-law, nephews, relatives, Bingo at Christmas, recurring headaches. And all this for one Almost Frattau.
Edoardo, the winner of MasterChef 12 – Vote 10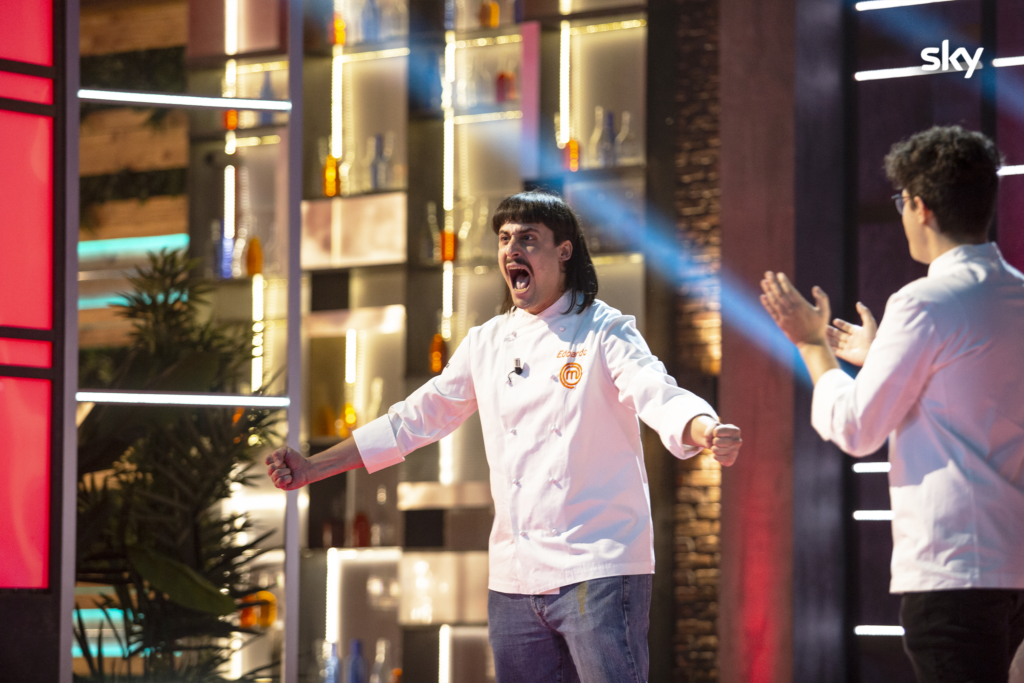 I need a starring culinary program Edoardo who speaks English. The mais have eaten the Schicken it's one of the most beautiful things I've ever heard in that kitchen, and I already imagine LocaLoca who whispers something like "look you're eating corn, not a mouse" in the ear of chef Clare Smyth, considering that corn in English looks more like mouse, and that real corn is called corn. But he doesn't give a damn corn and i'm imagining how many magical adventures he's had around the world saying he eats mice. Kinda like when I found out that the name all my friends call me by is pronounced the same as the word ce$*o in German (now I wonder from which pulpit I feel entitled to criticize Bubu).
In any case, traveling around the world with Edoardo is something mystical, not only would I like to taste his dishes but I would really like to the backpack and go partying all over Europe armed with dungarees and kebabs. Edo if you are looking for company to participate in some edition of Beijing Express keep me in mind huh.
The only disappointing thing about the final is Barbieri's haircutwho limited himself to cutting off a few points, while we all expected (and deserved) a scene like that of Marshall Eriksen who prepares very calmly for his wedding.
Antonino Cannavacciuolo – Score 8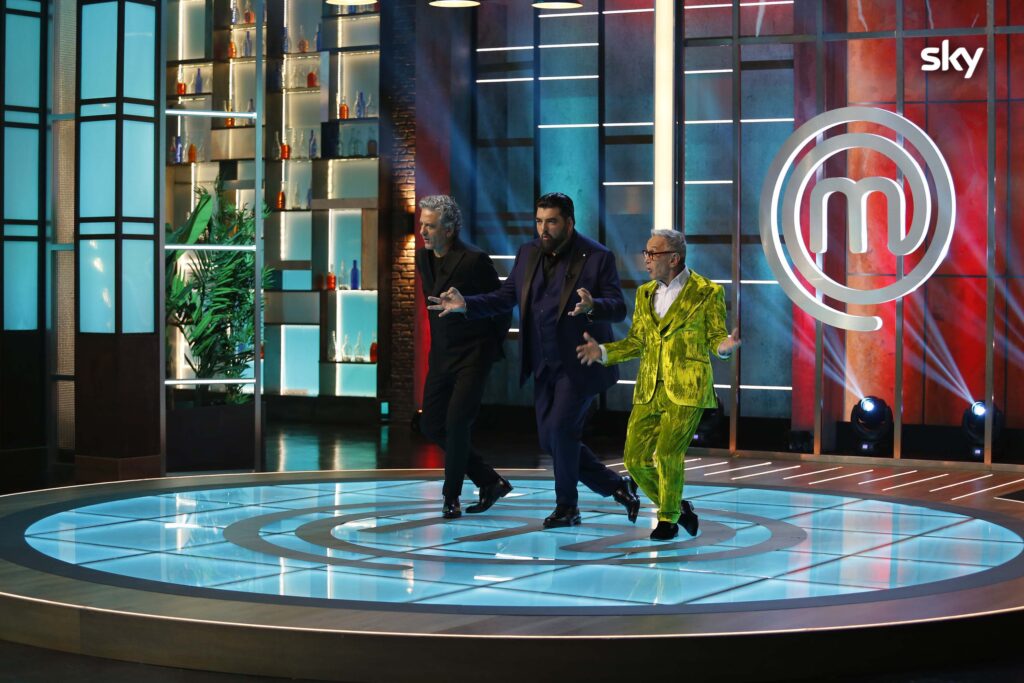 The gentle giant of MasterChef this edition also ends, amid unconfirmed rumors of its non-renewal for the next edition of the program. This year has become a bit Huè's father-in-law and its fairy world made of vegetables and hallucinogenic stories. Marriage is not one of my goals in life, but if I were to find someone who looks at me the way Cannavacciuolo looks at Huè cutting ribs then I could change my plans.
Let's hope that the rumors are wrong and that from the next edition there won't be anyone else from Vico damn Equense also because the gag about lemons we liked them better, but it is clear that heavy lemons have created too many inconveniences lately, try to ask Fedez.
Giorgio Locatelli – Score 6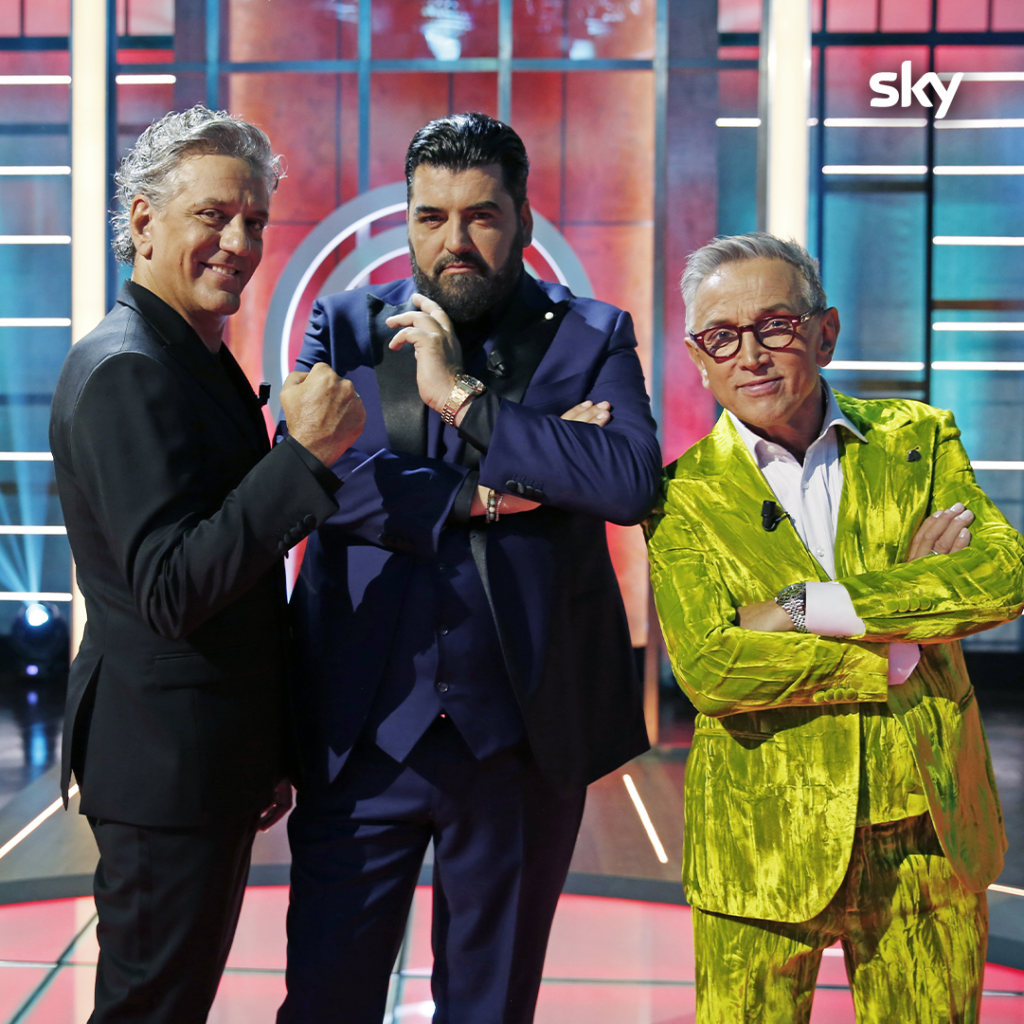 Having reached the third year of Scoreboard you know of my love for LocaLoca, but this year ours judge I found it a little defiled and turned off. The only thing that activated him on and off were the foreign chefs and the possibility of showing off the Magic Englishperhaps the role of judge is starting to feel tight for him, he could always think about doing application come simultaneous translator or external agent explaining to international chefs arriving as guests that Master Chef Italy it's a madhouse but a separate ecosystem that you can only understand if you live it.
Bruno Barbieri – Score 10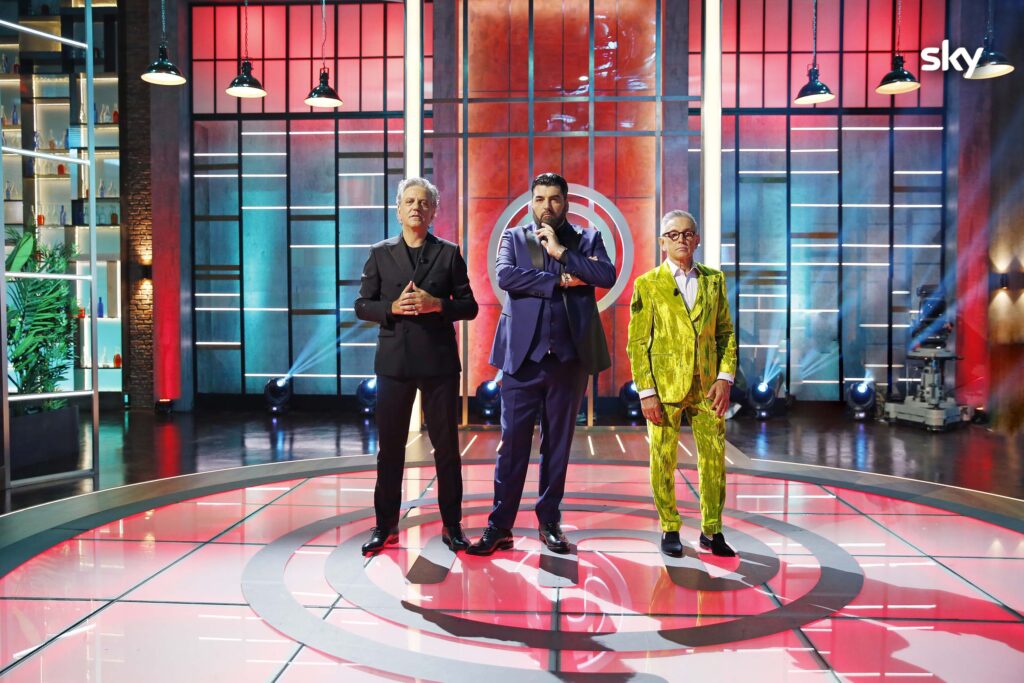 Bruno Quattro Barbieri could be a new format not to be underestimated, however the test of Barbieri as a Barber it was not satisfactory, didn't have the courage to go all the way, like a gricia that doesn't have the courage to become a carbonara, or a mullet that doesn't have the courage to become a quadrille (now you can also fire me).
In any case, Barbieri is the King of MasterChefil Throne of Tortelli it is incontestably his and we can only bow before our sovereign. We love you for all the neurons you've set off for unknown destinations, for all the advice on how to pull pasta, pull ears(tte) and get away with tailored suits that would only look good on him.
Another edition ends, we are already in abstinence and the only thing that can console us is the awareness that next Thursday we will meet Enzo Miccio and Costantino Della Gherardesca in great shape for another edition of Beijing Expresss, we are ready to put the backpack on and set off for new ones report cards.