Actor, director and producer Ethan Hawke has made a surprise appearance on the track listing for Fall Out Boy's new album, and fans of the group have shared their surprised reactions.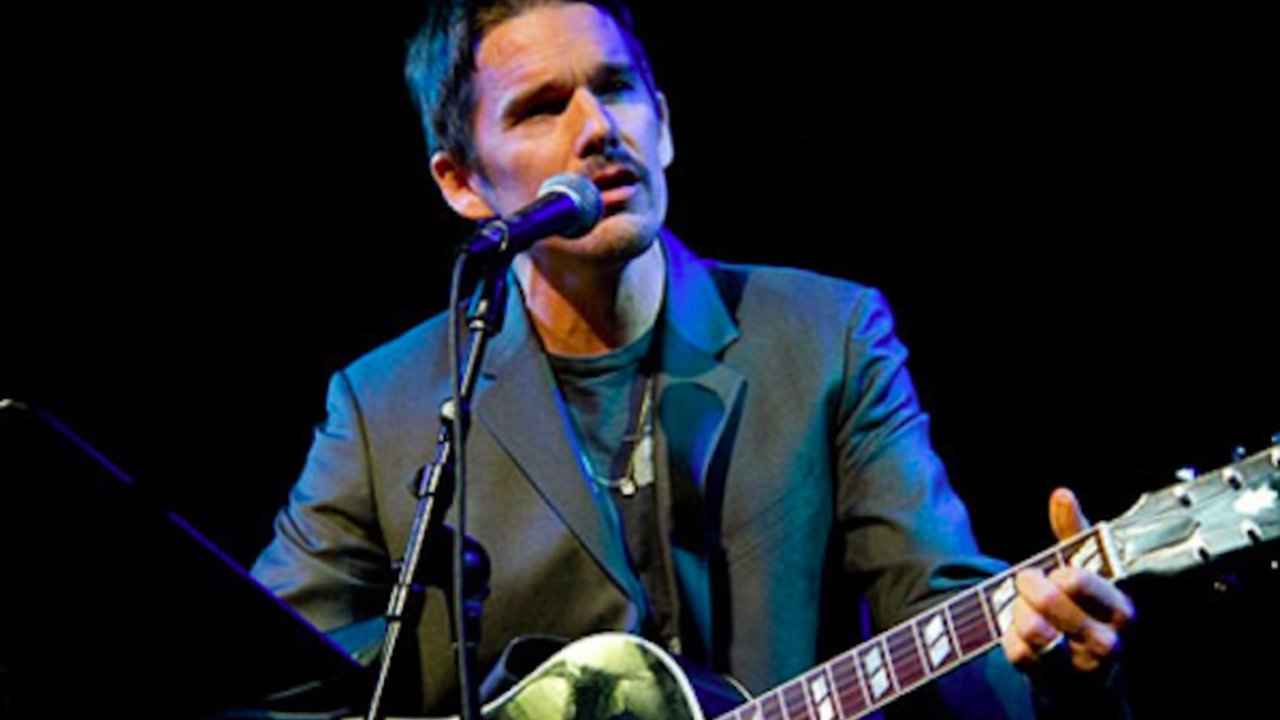 Ethan Hawke has always had a very strong connection with music, however fans of the Fall Out Boy were surprised by the announcement that one of the band's new songs is a collaboration with the actor.
In fact, the tracklist of the album has been published on the official profile of the group So Much (For Stardust)arriving on March 24th.
Among the titles of the songs that make up the eighth album by Fall Out Boy there is also The Pink Seashell and, next to the title, it should be noted that it was recorded in the studio with the participation of Ethan Hawke.
Therefore, there was no shortage of funny reactions to the announcement online, with some fans asking to share the details of how the collaboration was born and others who did not hide their amazement.
Juliet, Naked, the review: is there still hope for Ethan Hawke, rocker and failed father?
Ethan has never hidden his passion for music and there are countless videos in which he plays guitar and sings. Furthermore, Hawke had recently shared videos in which he performed songs in the family. His daughter Maya also recently debuted as a singer by presenting her album.
Hawke, in 2015, then immersed himself in the life of Chat Baker on the occasion of the biographical project Born To Be Blue, in which he sang and played, as happened later also on the occasion of Juliet, Naked – Entirely another music in which he had the part of a rocker in crisis.