The 90s are like America: they seem close, but in reality they are very far from us. We loved everything from this era: music, habits, clothes, movies, TV series. Even this aspect, in those years, was flawless. The 90s are the years of Friends, Buffy, Dawson's Creek, Twin Peaks. These are the years in which our approach to seriality has finally become a habit, and no longer something we do in the empty moments of the day. In front of that now dusty and antiquated screen we lived some of our best afternoons, and we got to know the 90s TV series that we still venerate the most. Yet these wonderful products weren't the only ones we liked. No. We don't remember it but within us there is a corner where everything we have seen and then removed is still there, alive. In fact, inside there are all those forgotten TV series that we have loved and watched. In this case, however, time has not played its part. The long distance between us and the 90s has in fact favored our departure from these products that we think we've forgotten by now, but that maybe they're still here and they only need to be awakened.
Does Nono Felice tell you anything? And Home Sweet Home? These are just some of the TV series aired between 1991 and 1994 that we have forgotten. So let's take a look at this wonderful period, and see what other products we have (unfortunately) removed
1) Grandfather Happy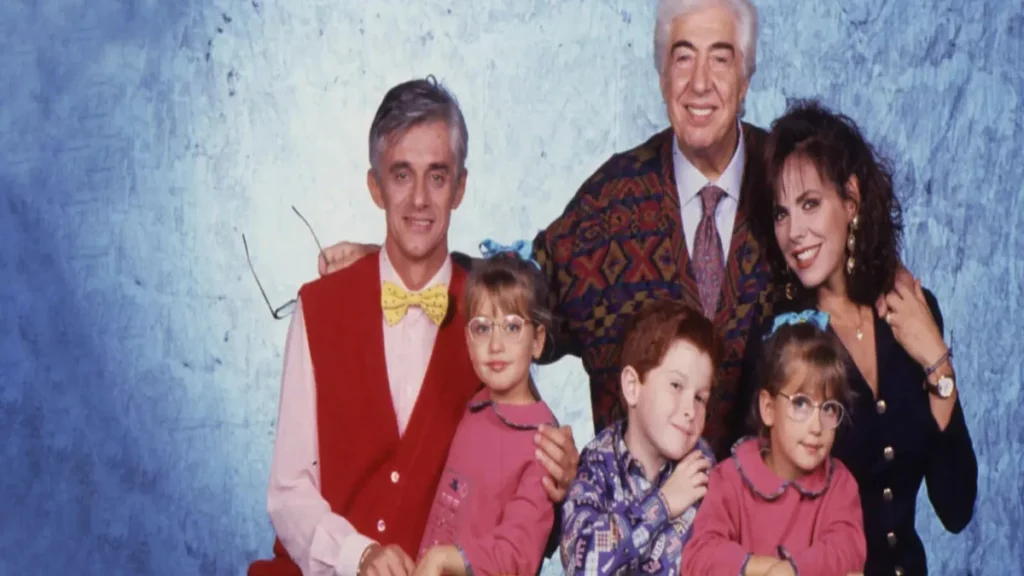 Aired in 1993, Nonno Felice is an Italian sitcom that unfortunately many have forgotten (although not all, we are sure). The series tells the story of Felice, a former Alpino who takes care of the education of his three grandchildren Federico, Eva and Morena due to their parents' work commitments. The 90s could always count on the reassuring smile of the grandfather par excellence that he told jokes and always said what he thought. Happiness was the main characteristic of him, an emotion that he returned not only to his grandchildren but also to those who saw him from home. In short, Nonno Felice was an Italian TV series that made us discover, perhaps for the first time, the world of comfort TV series, the ones you watch and make you feel good at any time, distracting you from all your worries.
2) Home Sweet Home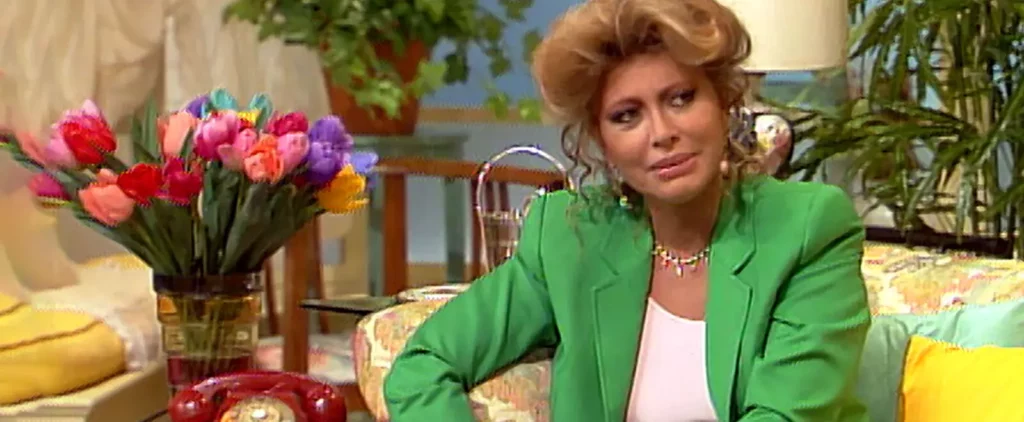 We remain in the world of Italian sitcoms with Casa Dolce Casa, a TV series aired from 1992 to 1994 on Canale 5. Set in the Bonetti home, the series tells the story of a family made up of father Marco, mother Sofia and their two children Chiara and Giulio. Their days will be characterized by usual family gags typical of the 90s and in this sense the character of Pietro, the doorman of their apartment building, will certainly stand out. However, the balance of the house will be moved starting from the third season when the young Count of Filippo will fall in love with Chiara and end up marrying her. In short, also in this case the series has allowed us to laugh and get away from any kind of concern. Too bad that we have now removed this pleasant feeling.
3) A Front Page Dad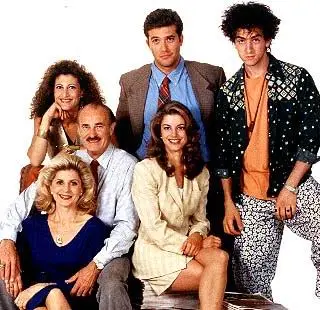 Broadcast for the first time in 1994, A Front Page Dad is an American TV series that aired for a single season and tells the family and professional life of Jack, the editor of a newspaper who never spares himself and who , indiscreetly, he says everything he thinks. There are no filters either at work or in the family, and this will give life to some of the most surreal and iconic events of the series. Of course, memory didn't help us remember them, but there was a time when A Headline Dad knew how to make us laugh. And a lot too.
4) Phenom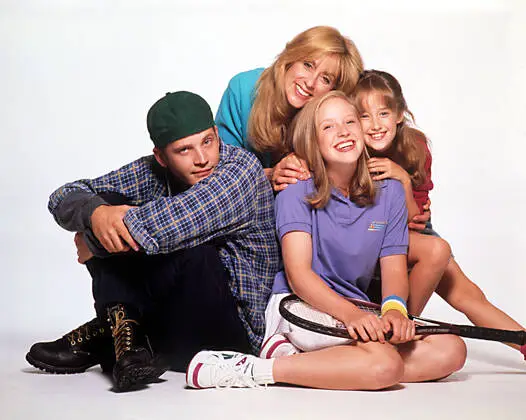 Born in 1993 and broadcast on Italia Uno, Phenom is a TV drama series that tells the intricate and complex story of Angela Doolan, a fifteen-year-old teenager who has a great talent for tennis. Ready to become a real champion, the girl desists from taking the decisive step for fear of losing normality and his close bond with his family. Her coach will do everything to make her understand the importance of the opportunity that has presented itself, but first she will have to deal with her mother, a woman who tries to support her daughter without making her lose sight of her really important stuff. The hatred between the coach and her mother will thus become the background of this story, giving us back a light but never superficial TV series which unfortunately has been added to the list of forgotten TV series.
5) Neighbors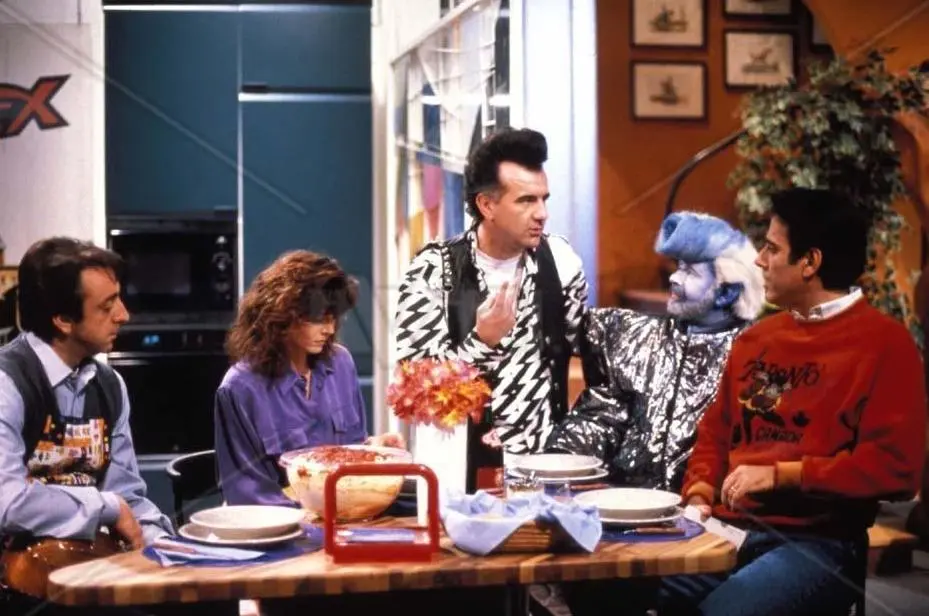 Let's go back to the forgotten Italian TV series with Vicini di Casa, a sitcom aired in 1991 with some of the most iconic faces in comedy. From Silvio Orlando to Teo Teocoli, the series tells the surreal story of two brothers who couldn't be more different. Teo is a real Milanese dance enthusiast and perennial playboy; Orlando is an intellectual director who loves auteur cinema. In their same building live other strange and iconic individuals who will soon become the reason for crazy gags and beyond any logic. The series aired for a total of two seasons, and even if it was soon forgotten it doesn't matter: during the 90s it dominated the scenes, becoming one of the reference sitcoms for the Italian public.
6) Hearts at the Golden Palace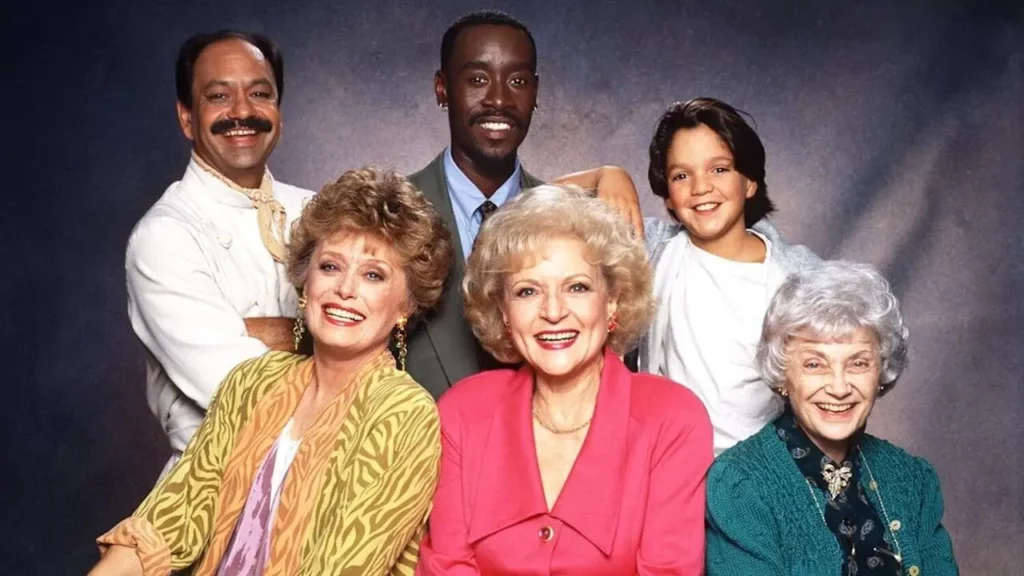 Sequel to the TV series Hearts Without Ages, Hearts at the Golden Palace is an American production from 1992. Broadcast on Rai Uno, the series tells the story of a group of protagonists (already seen in the previous mother series) who decide to buy a hotel made up of 42 rooms and to manage it in total autonomy. The disappointing results meant that the second season was never confirmed, an element that led her to be forgotten sooner than one could imagine.
7) Those of the Special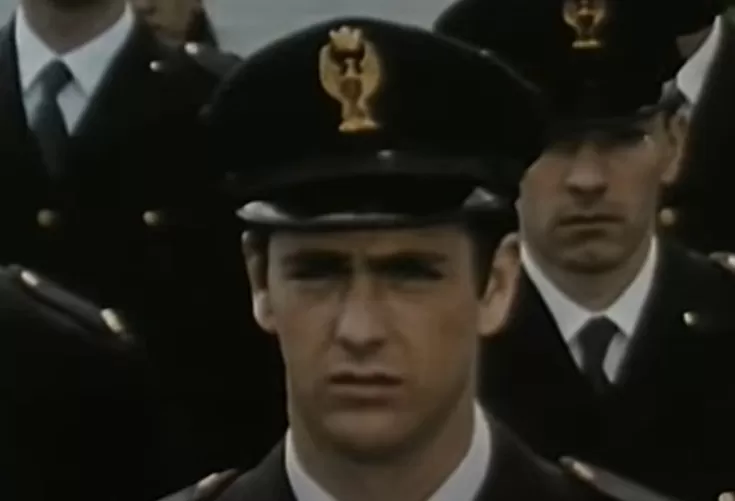 We conclude this journey through the forgotten TV series withQuelli della Speciale, an Italian TV series broadcast on Italia 1 in 1993. Composed of one season, the series re-proposes the same cast of Iron class in the guise of agents of a special team sent to a prison for six months. The goal is simple: to help agents come into contact with the harsh reality of the underworld by making them understand what it really means to deal with complex and dramatic issues every day. LThe series was characterized by elements typical of the detective genre, but his memory was easily lost. The world of crime was in fact exploding during that period thanks to the excellent foundations that the 70s and 80s had left behindand Those of the Special was not able to hold a candle to other TV series aired during that same period.
Forgotten TV series: 7 born between 2001 and 2004 that you will surely not remember