Mare Fuori 3 has officially reached its halfway point. The chaos of the protagonists, already present in the previous episodes, has now reached its peak. Gaeatano's farewell, accompanied by his parents' greetings to the rest of his companions, allowed the series to take a step forward perhaps for the first time restoring a reality that the protagonists had often avoided: that world made of crimes and guns would lead them to nothing, if not to end up like those who were trying to get out of it while they were trapped. The embrace of Gaeatano's father with Mimmo in this sense reflects one of the most intense moments not only of this season, but also of the entire TV series. The shoulders that Mimmo embraces are not just any man's shoulders. They are the shoulders of a father who has lost a son, they are – almost – the shoulders of Gaetano. And it's not Mimmo that the father is embracing, but the memory of his son, the last trace of what was. When you start watching Mare Fuori, certain things you cannot predict, and some defects become more evident than others, but when in front of you you find the madness, sadness and anger of a group of teenagers lost and lost in streets where should never have entered you understand that you don't care if everything isn't perfect. Which is fine in the end. Which in the end Mare Fuori is also this: Gaetano saying goodbye for the last time even though he has been gone for a long time. Gaetano waving goodbye, but never actually leaving.
But Gaetano wasn't the only one to greet us in this episode. And now things get even more difficult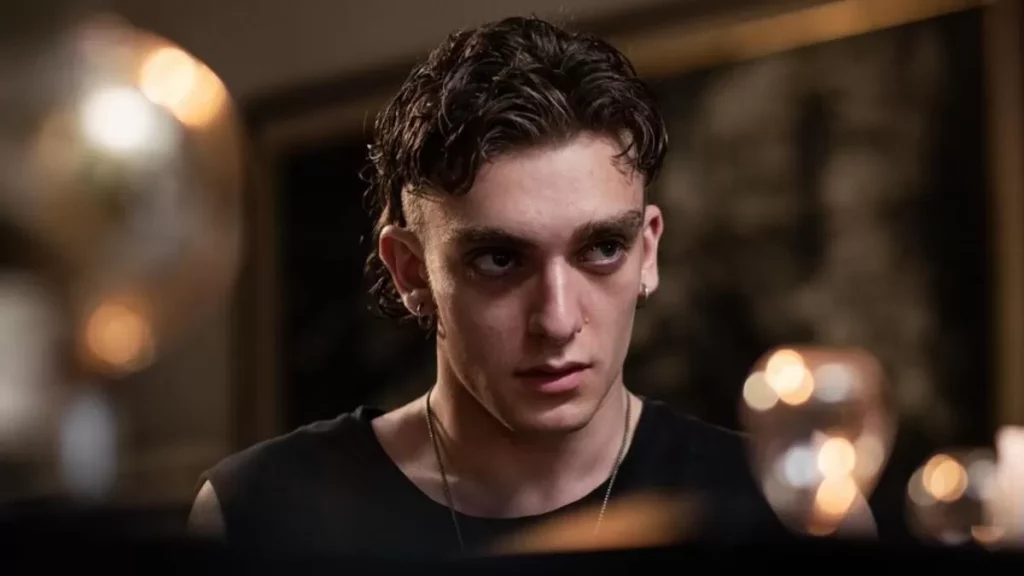 Gemma spent her entire adolescence always thinking about loving someone no matter what. Despite her unforgivable behavior, despite the absolute sense of helplessness she felt in front of those who lacked humanity. Cardiotrap knew it, he was perhaps the only human being aware of the weight that the girl he had fallen in love with carried inside. He knew his tendency to cancel himself, his desire to always and only make the needs of the other prevail and his instinctive and irrational side. Gemma couldn't go on like this anymore, she needed to start breathing for the first time in her life. And this is where Cardiotrap comes in. The boy, forced to remain in juvenile prison, is aware of what Gemma would do without her help: she would still be there with him. He would lose everything out there to still live safely next to him, in that place where they help you understand what is good and what is bad.
And that's when Cardiotrap realizes it: you have to learn to let go as they say in love songs. The only way to make Gemma happy, even if she doesn't know it, is to leave her, give her a reason to want to escape. To succeed in her goal she will have to pretend not to feel anything anymore, thus putting in place a play in which she hardly recognizes herself. It repeats in his head that the end justifies the means, that making this gesture means finally making a right choice. Gemma is gone, but this time it's not all to be thrown away.
But the farewell in these two episodes also concerned one of the most controversial characters of Mare Fuori 3: Viola. Ready to kill Futura, the girl decides to take her life thus abandoning the possibility of being able to find the his sea ​​out. Not wanting to find it is a concept that doesn't go hand in hand with human nature. A human being cannot help but want to preserve himself, but Viola was not yet ready to understand it. She hadn't identified the good, she hadn't found a reason to – from time to time – try to get out of the tunnel made of anger and repression. Not only Viola fell from that roof. All the things that he will never be able to discover have fallen from that roof of its existence, of itself and of the sea outside. Once again.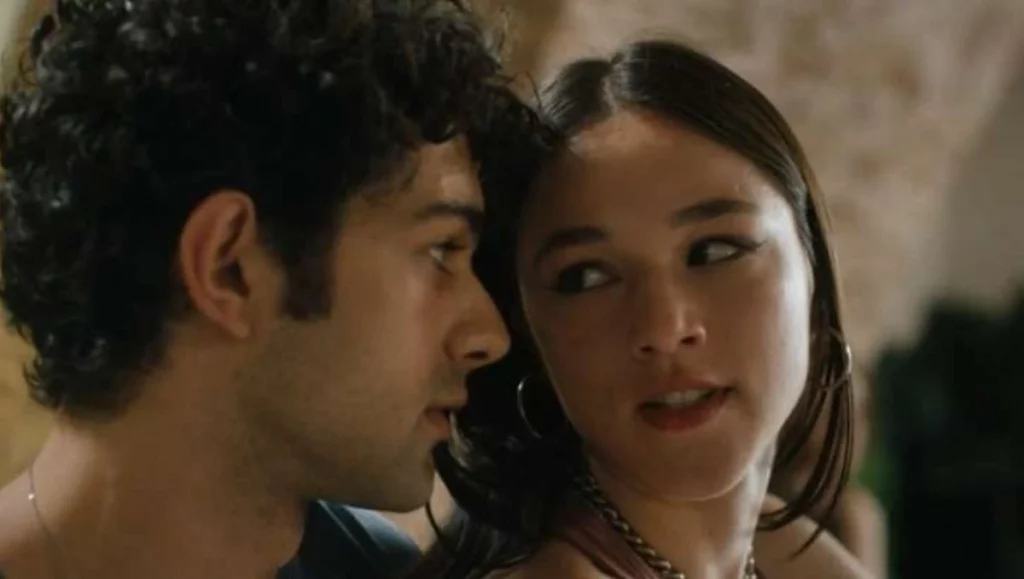 However, Rosa Ricci will take care of saving Futura. In just one moment Carmine will be able to discover that his daughter is safe, both to see for the first time the true nature of Rosa, a girl who grew up in a place that has always imposed her essence on her and who now, for the first time, feels free to act according to her true nature.
The relationship between the two will inevitably take hold in a very few episodes. Their looks, even their avoidance, they already know this. Only the two of them have not yet figured it out, now so scared of the consequences of this hypothetical bond that they try to avoid each other in any way. Carmine, who has always been one of the most aware characters, knows well that at some point joining will be inevitable, but Rosa – so attached and at the same time frightened by her family – is unable to question herself. Part of her knows that this isn't the time yet, that maybe there will be time later, but that now keeping a safe distance is the only thing possible.
Mare Fuori 3 thus reaches the end of its fifth and sixth episode. Trying to understand what will happen in the next episodes is not yet possible, but it is clear that each of the protagonists will be pitted against what they have always been and against what they could become instead. The time to come to terms with reality is almost here. And there will be no discounts.
Mare Fuori 3 – The Review of the third and fourth episodes